King Prawn Cocktails
Despite the depressive gloom emanating from Westminster, the Geezers had a great Christmas Lunch last week at the Eagle in Snaresbrook. Three course meals on their festive menu were £14.49 and were excellent. We mostly opted for the beef/gammon/turkey roasts followed by apple crumble and custard or Christmas pudding. For starters it was possible to have a retro prawn cocktail – just like old times. How cool was that?
They kindly gave us our own room off the main bar area. This was just as well given the banter, laughter and racket we made. The staff at the Eagle looked after us very well.
Photo of the Lady Franklin, once on Old Ford Road is discovered
Richard Cole wrote in to say: "Do you need a picture of the Lady Franklin. ? ..my parents were the last tenants, I've been looking for a picture for years and in a conversation with my son today about my time in Bow he chirps up with 'I have a picture of grandads pub'. "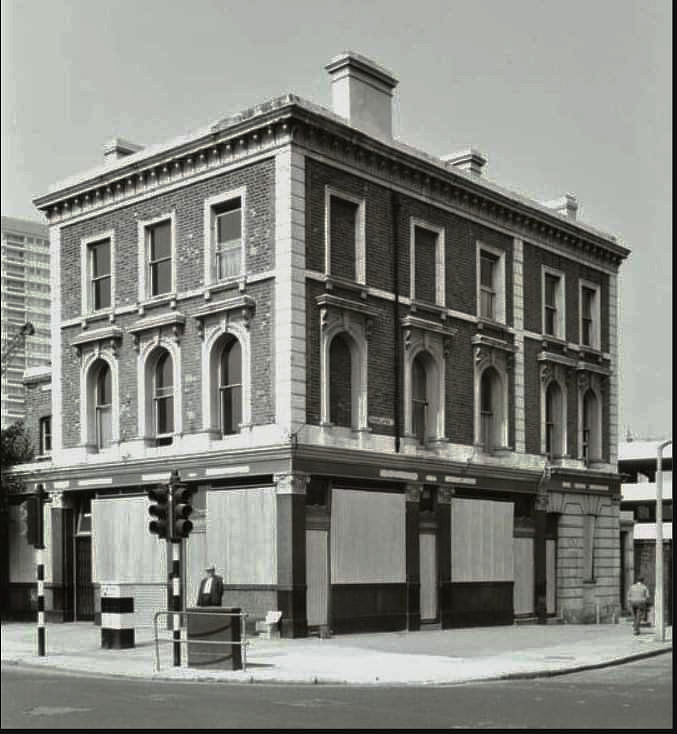 We've added this photo to our Where's My Boozer Gone? section.
Here's what Richard said about the photo: "The old boy standing outside was the one armed paper seller George, he lived in Parnell Road a few doors down from the pub. In the six years we lived there come what may winter or summer rain or shine I never saw him wear an overcoat or take his jacket and cap off. My parents were the last tenants, this photo must have been taken just after they closed the pub down ready for demolition, I would think '68/69."
In response I looked in the old street directories. It was on the north west corner of the junction of Old Ford Road and Parnell Road.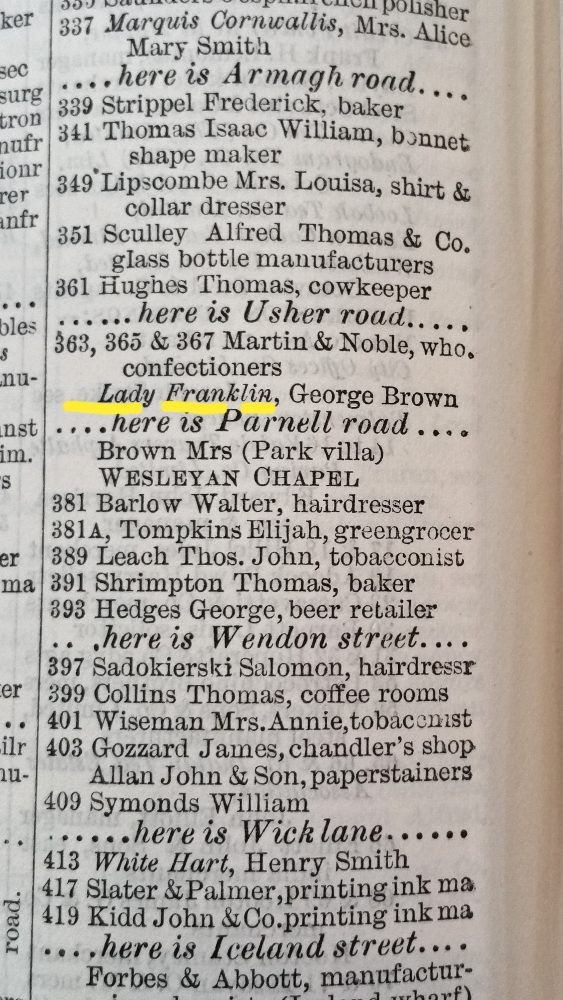 I also found a photo I'd taken of an old map from about 1900. This was long before the A12 Blackwall Tunnel Approach Road was cut through the area in the late 1960s. You can see Old Ford Station to the right of the pub on the North London Railway. Old Ford Road continued underneath where the footbridge now is beside the Big Yellow and bent round to the right past the petrol station. What's now called Wick Lane used to be part of Old Ford Road. It continued south behind the match factory to where McDonalds is at the Bow roundabout. I've highlighted it in yellow.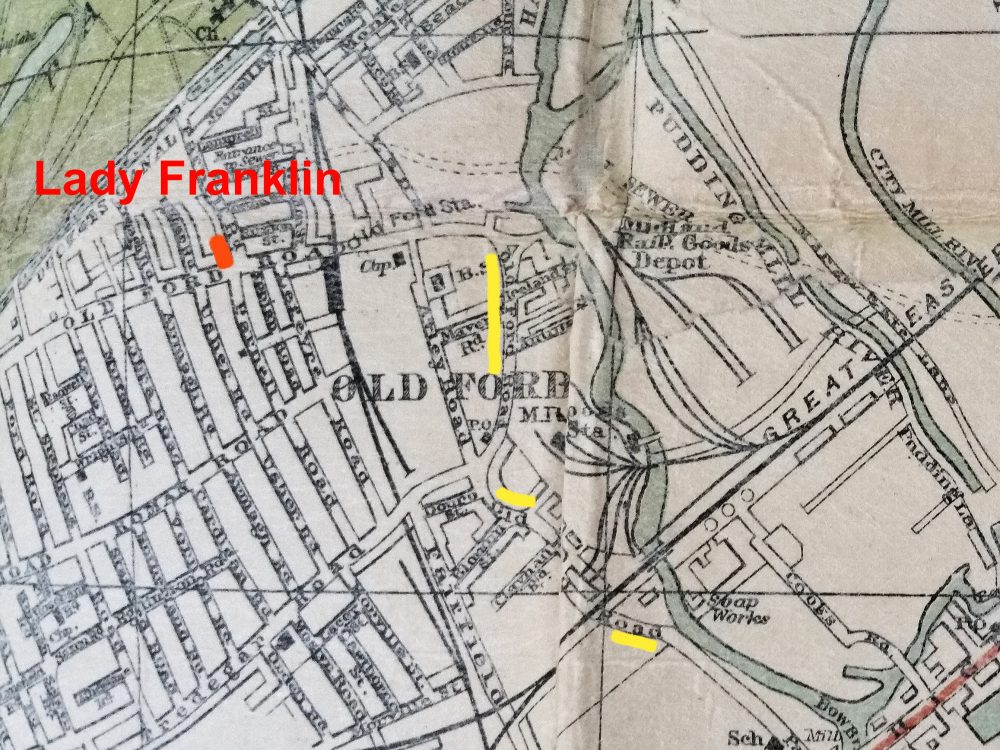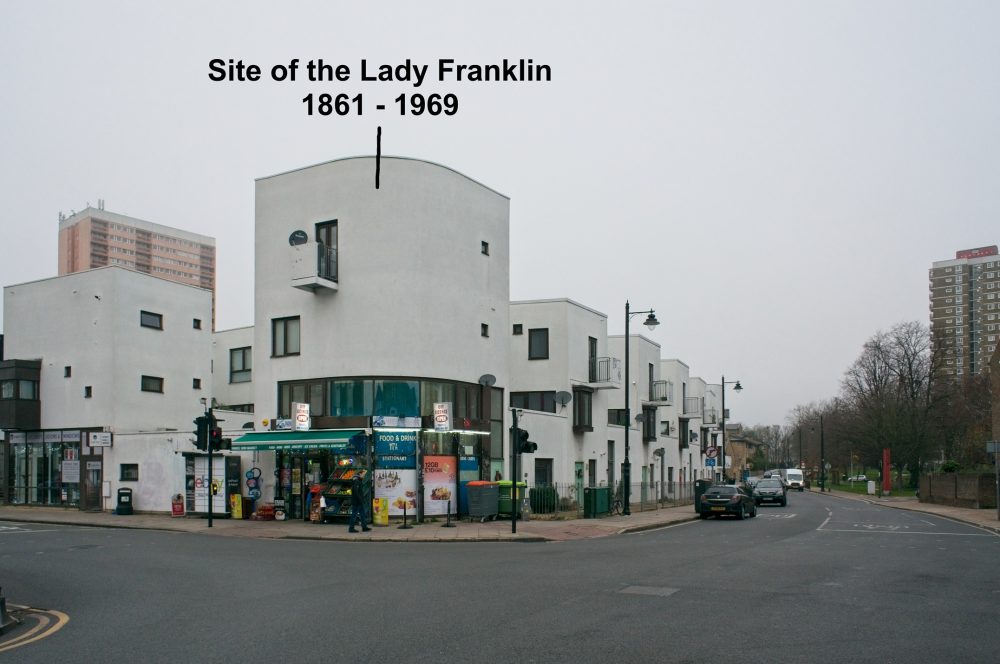 Alan Tucker