On Tuesday 11th October 2022 Sandra and Gary Hall, who were original members of the 59 Club came to visit us.
The meeting was held in St Barnabas Church on the corner of Grove and Roman Roads.
Gary explained that St Mary of Eton Church, Hackney Wick, was sponsored as outreach into a deprived neighbourhood by Eton College. The current church was completed in 1892.
In the 1950s young people didn't watch television and needed somewhere to go in the evenings to make friends. Rev John Oates founded the 59 Club as a youth club in 1959 at St Mary of Eton Church. Some of those attending were already arriving wearing motorcycle jackets, some with bikes. Father Bill Shergold was also there, and a keen motorcyclist. Gary told us that people in the parish said to Bill that if he really wanted to make a difference he should go to the bikers hangout on the North Circular Road, the Ace Cafe, and invite some new people along. So he printed out some leaflets, rode to the Ace Cafe and handed them out.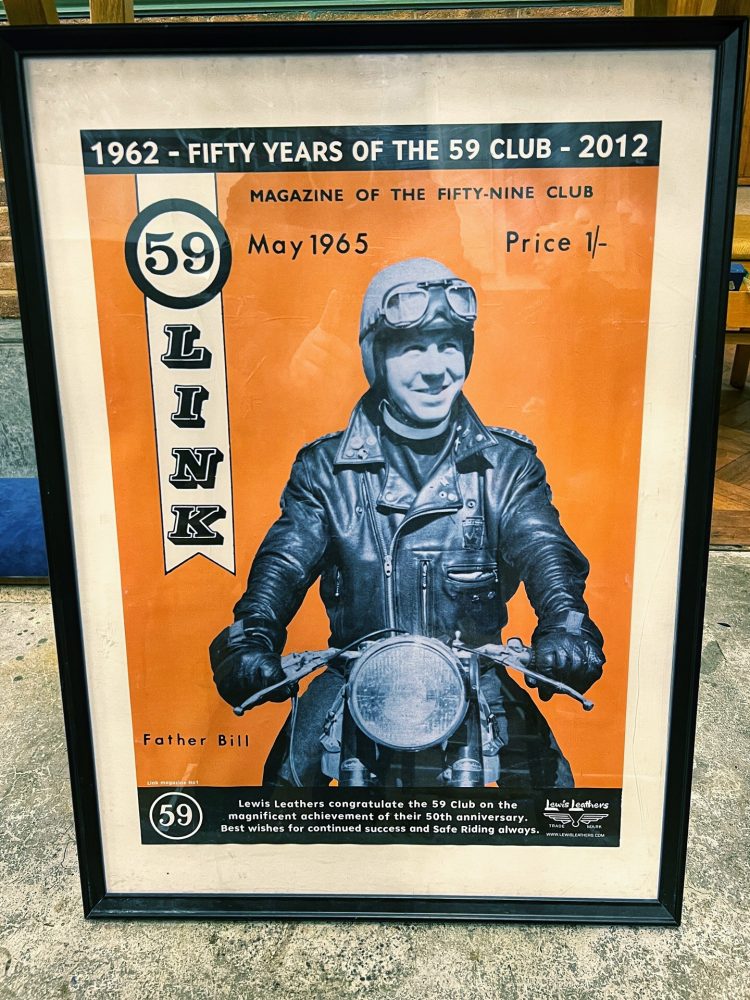 He was rewarded with a church full of Rockers, and lots of erm, free publicity in the tabloid press. The motorcycle section became so big that it took over the 59 Club. It met every Saturday evening at the Eton Mission, where there was ample parking and a large hall with table tennis, billiards, a juke box and a coffee bar. Cliff Richard, and Princess Margaret were early patrons.
Gary and Sandra provided lots of background information and detail about the 59 Club. They'd also spread lots of photos, magazines and posters across a couple of trestle tables. They could answer questions in great detail. Many of the Geezers were motorcyclists when they were younger. This talk was of great interest to the group.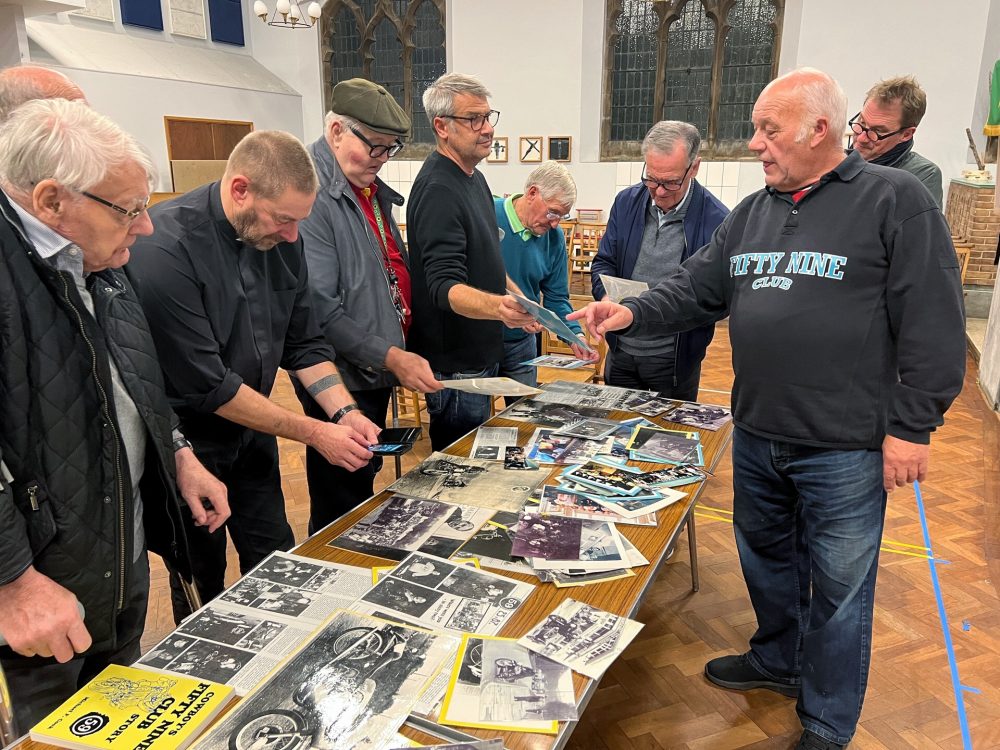 The club has moved its home base several times over the years, and is still going. It's now at The Swift Centre, 387a Barking Rd., London E13 8AL. It's open 7:30pm and 11:00pm on both Wednesday and Saturdays.
As when it was founded the 59 Club welcomes riders on all types and styles of machines.
Alan Tucker