There's an extraordinarily interesting free exhibition called Unbound: Visionary Women Collecting Textiles on at Two Temple Place.
The textiles on show were collected by women who had their own idiosyncratic interests, and life stories. This is what makes this exhibition so fascinating.
Olive Matthews (1887 – 1979) came from a wealthy family and started collecting at the age of 12 from Caledonian Market. She never paid much for the clothes, as nobody else really wanted them. Her collection of 4,000 items is held by Chertsey Museum.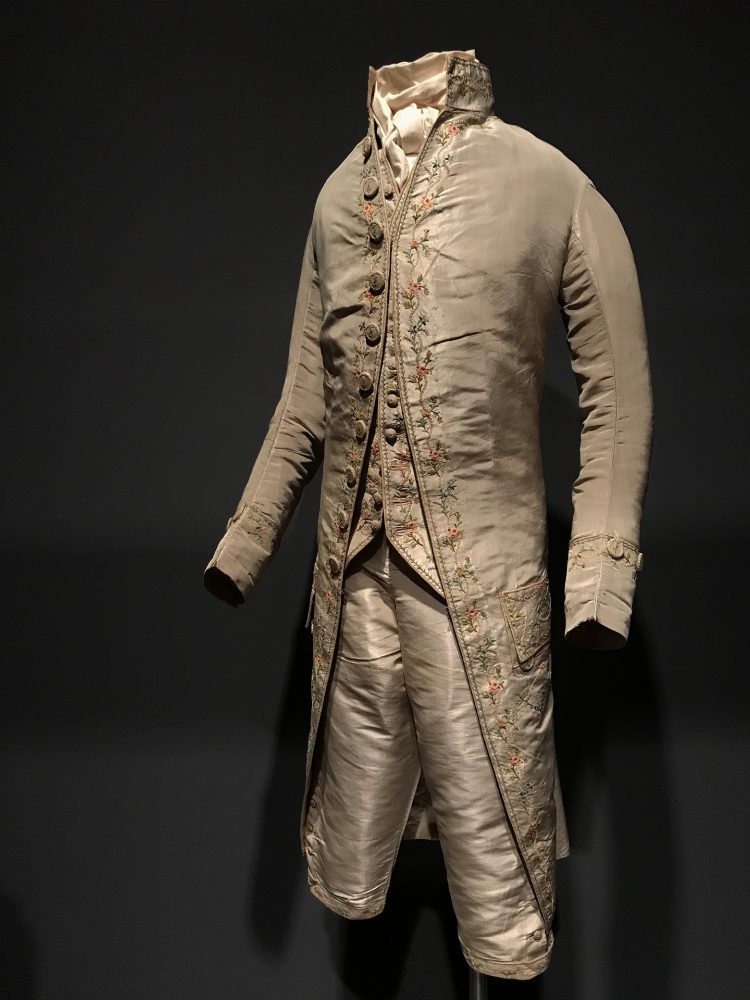 The short bodice fitting jacket below is called a Spencer. It too was collected by Olive Matthews and dates from 1815-17. It formed part of Regency 'walking dress' for out of doors. The notice beside it says the epaulettes and decorated cuffs give it a fashionable militaristic look inspired by the soldiers fighting in the Battle of Waterloo.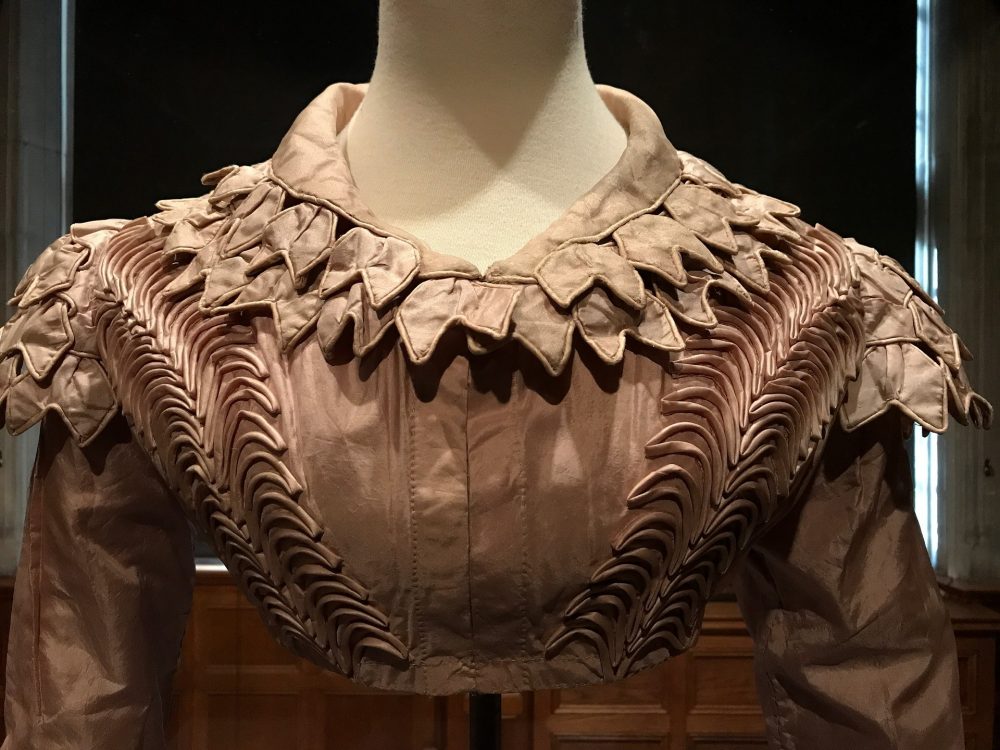 Edith Durham (1863 – 1944) was an artist, anthropologist, and writer who travelled extensively in the Balkans and Albania from about 1900 – 1920.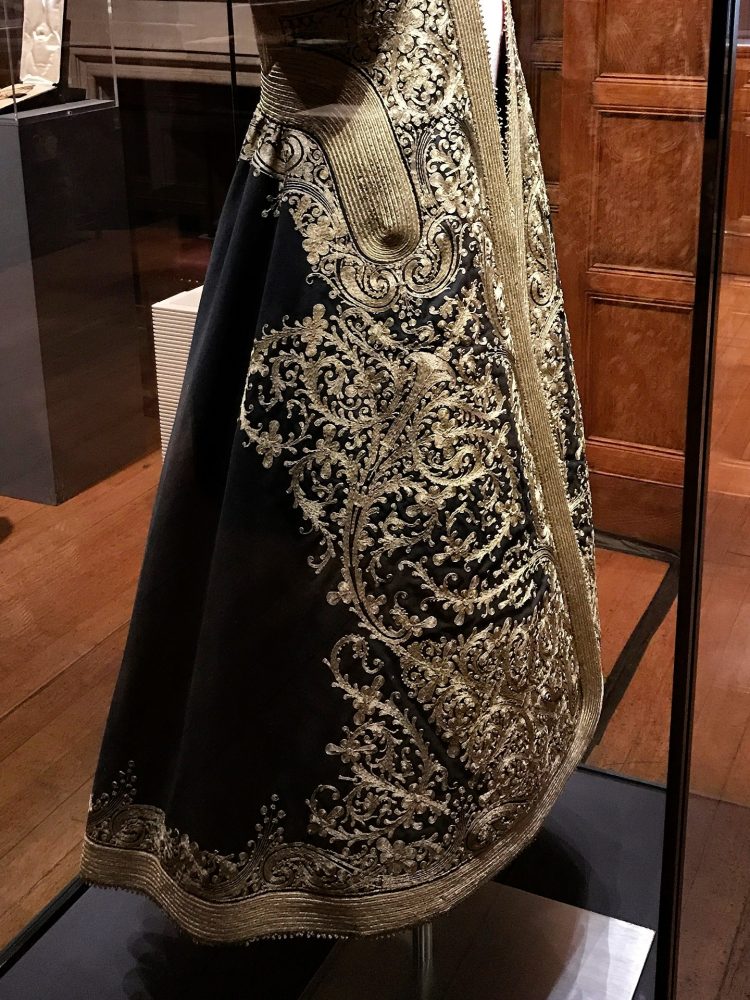 The Guibba above was a ladies sleeveless jacket which would have been worn over a silk shirt and 'Turkish' trousers. It's on loan from the Bankfield Museum, Halifax.
The close-up of the textile, Guardian, at the top of this article is recent. It's by Eduardo Portillo and Maria Eugenia Davila. It was commissioned for Indigo: A blue to die for, an exhibition at the Whitworth Art Gallery in Manchester held in 2007.
This exhibition is quite unusual and well worth a visit. It's at the back of the gardens facing you when you come out of Temple Station. The Unbound: Visionary Women Collecting Textiles exhibition is on until 19th April 2020 at Two Temple Place, London, WC2R 3BD. Entrance is free. It's closed on Tuesdays but otherwise open 10am to 4.30pm, except on Sundays when it opens at 11am, and Wednesdays when it stays open until 9pm.
---
The other exhibition that's on at Two Temple Place is the building itself! William Waldorf Astor was born in New York in 1848. Upon the death of his father in 1890 he inherited a fortune, making him the richest man in America, if not the world. Due to family feuds he escaped to Britain, where he stayed. He commissioned Two Temple Place as his estate office. It was finished in 1895. The cost was irrelevant to him, as you can see in my photo below. He bought Cliveden in 1893, which remained a family home until 1968. In 1903 he also bought Hever Castle, Anne Boleyn's childhood home, as you do.
The Memoirs of a Metro Girl blog provides a well-researched account of the building of Two Temple Place.