Sadly the Geezers lost member, Terry Bloomfield, recently. Terry was born on 22nd Sept 1934 and died a month ago, aged 84, with Parkinson's disease.
Terry's father and grandfather both worked at Billingsgate, when the famous London fish market was based in the City near the Monument. The name of Billingsgate derives from it being the City's original fortified water gate. At first there was a market for all sorts of goods nearby. An Act of Parliament of 1699 formally established Billingsgate Fish Market.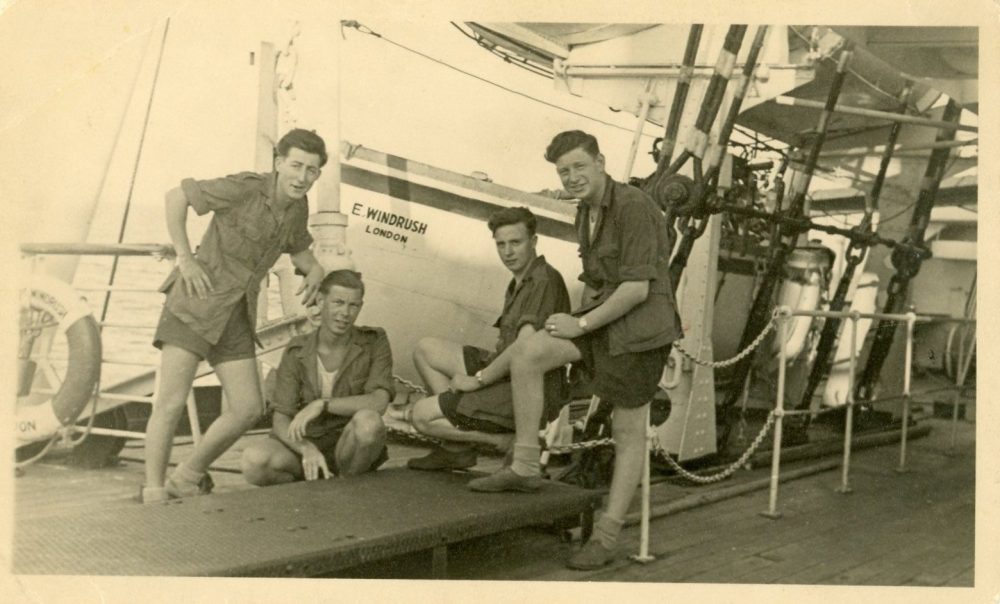 Terry lived with his family in Columbia Road until the German bombing started and the family moved to the relative safety of Pitsea. He began work in the fish market at the age of 15. In Jan 1953 he joined the Corps of Royal Electrical and Mechanical Engineers (REME), repairing and maintaining the Army's equipment. He served in Singapore and Malaya until Jan 1956. During that time Terry got interested in photography. Then it was back to Billingsgate, helping his father. Photography took a back seat as Terry concentrated on building up his shellfish business.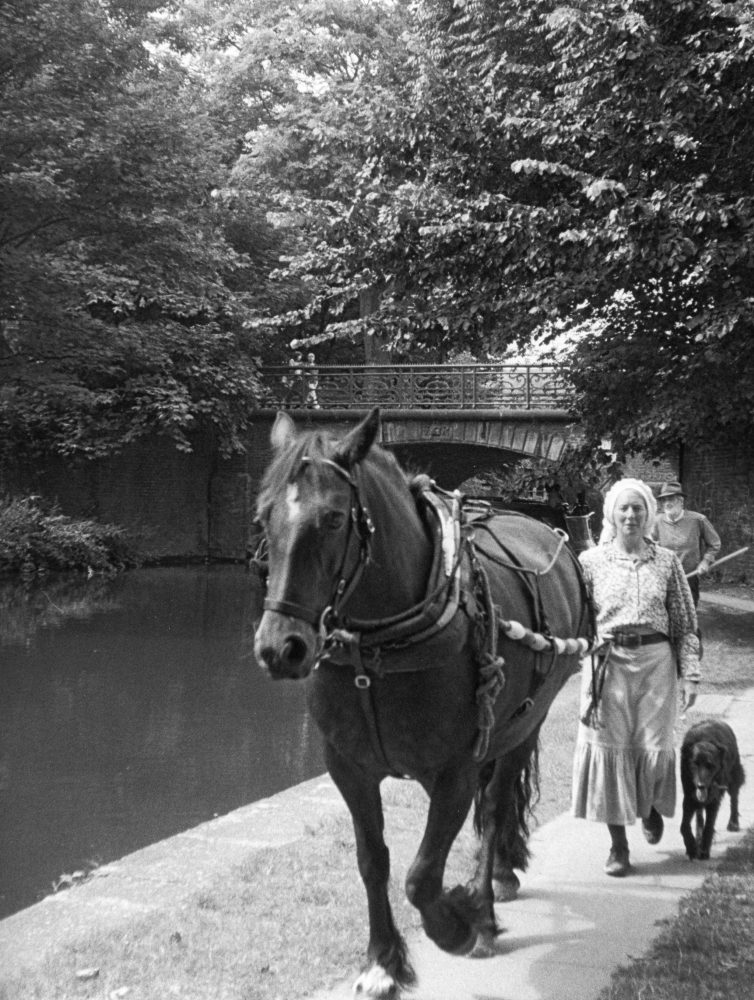 Terry Bloomfield's daughter, Teresa, told me: "Dad and Mum lived in Brixton when I was born and dad used to cycle to and from the market in the early days. He paid the rent by running a shellfish stall Friday and Saturday nights. When I was a youngster they moved out to Tatsfield in Surrey, and by that time dad could afford an old banger for the commute. When I was a teenager we lived in South Norwood and from there they moved into Old Ford Road." They lived near Skew Bridge, facing Victoria Park. Fellow Geezer, Ray Gipson, said: "He was always over the park where he took some wonderful photos."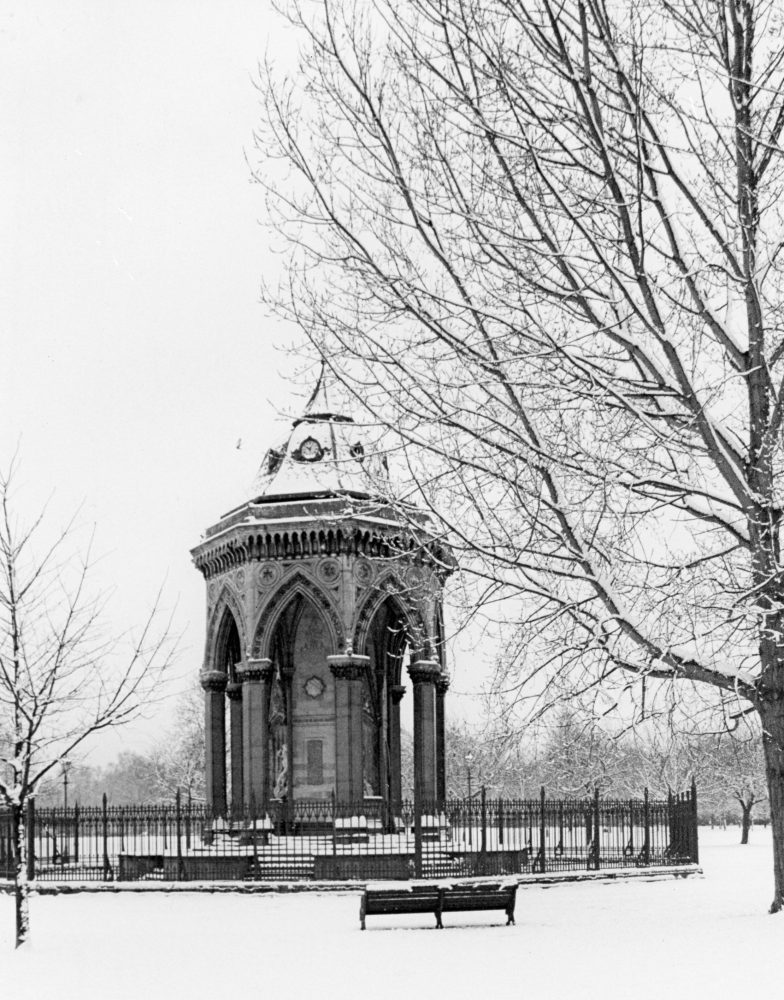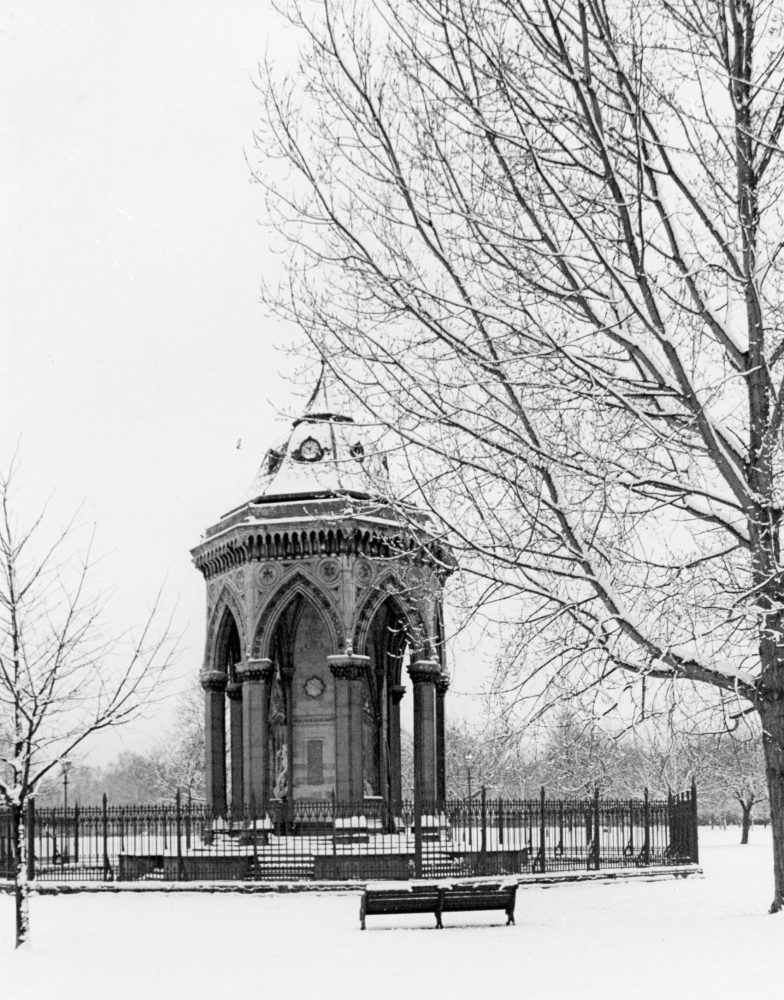 in 1982 Billingsgate Market moved to Poplar before the LDDC and the redevelopment of the docks got going. Teresa said that it was here that Terry rekindled his photography passion: "He created his own little darkroom downstairs and did all his own developing and printing."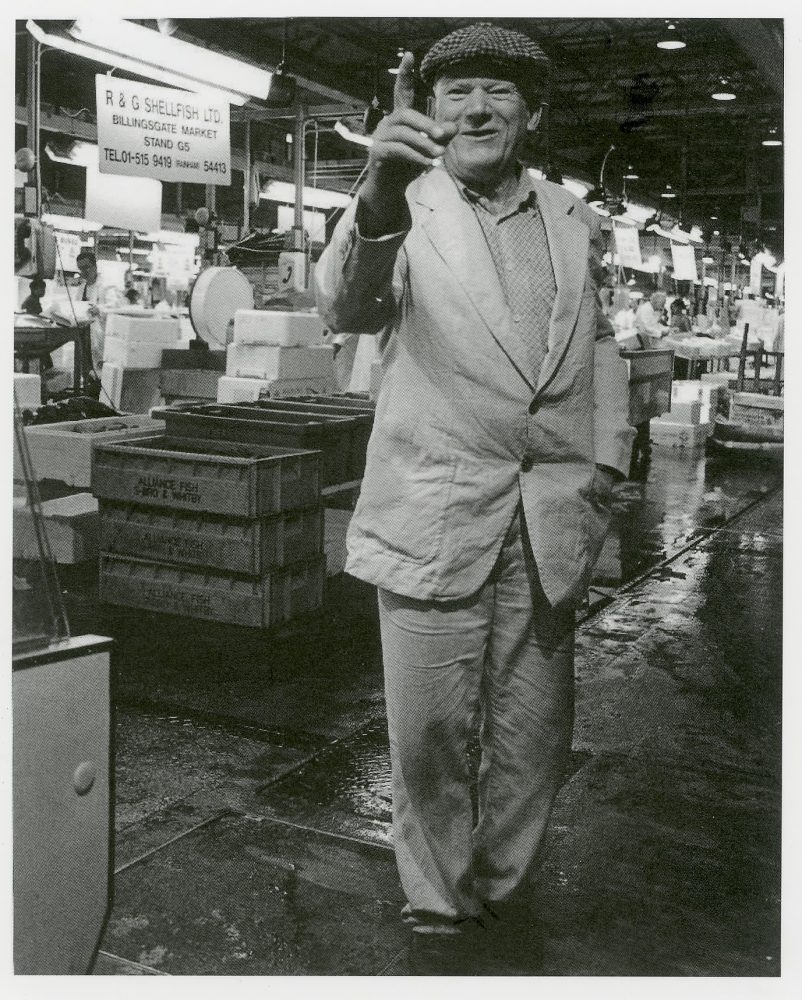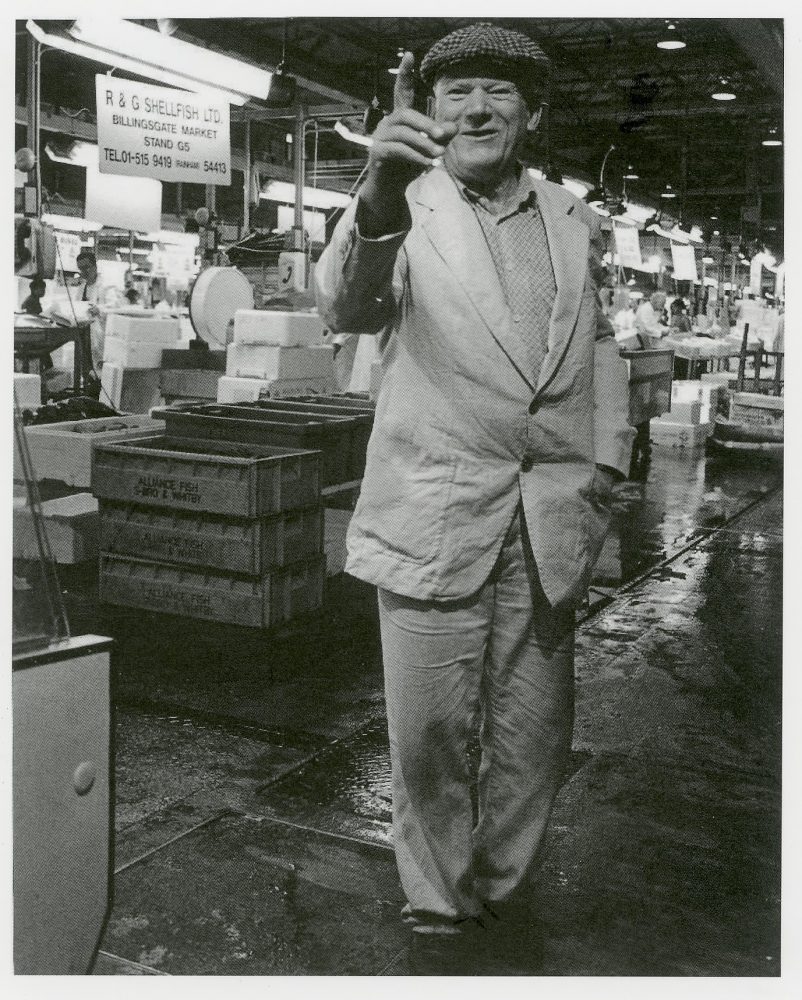 In Sept 2017 I reported on an exhibition called Terry Bloomfield – Photographs of Billingsgate. it was on at the Standpoint Gallery in Hoxton. In the exhibition catalogue Judy Ovens said: "Terry's main body of work spans the thirty years from 1982… During this time Terry took pictures most nights in the market, developed and printed them at home and often showed the results to colleagues the next day." Terry took thousands of photos of the operations and people at the market creating a unique body of work.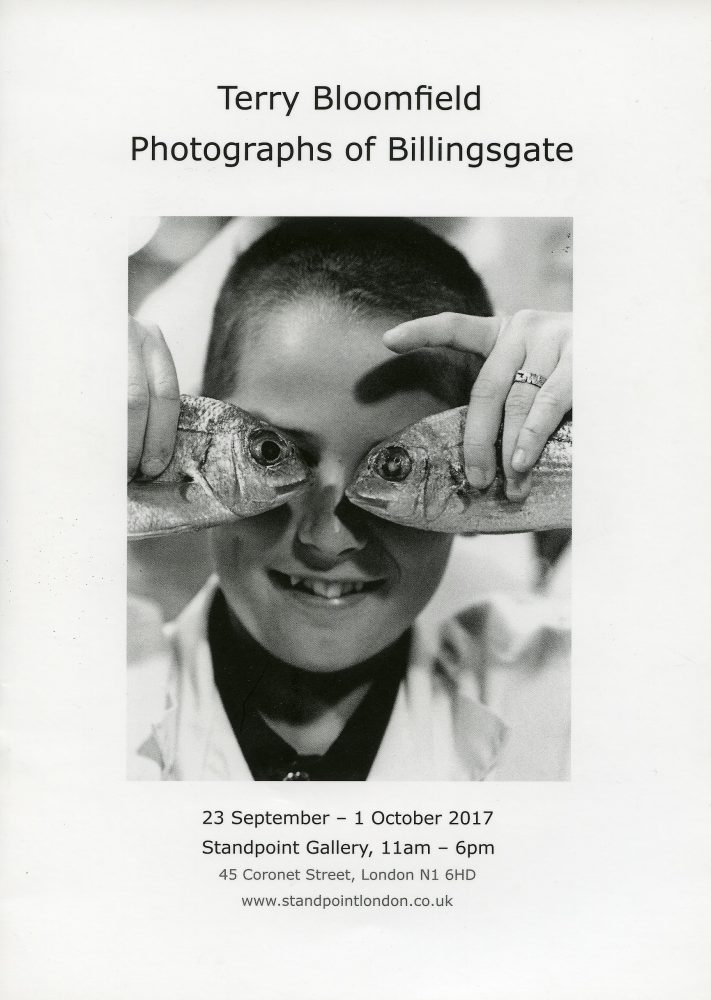 When Terry retired he became a founder member of The Geezers, spending many happy Tuesday afternoons with them and having fun. His lifelong photography passion continued.
His daughter Teresa said: "Dad so enjoyed the company of you and your fellow Geezers. Steve, my partner, and I always wanted him to continue joining you all on a Tuesday. But I feel he was worried that he would be a problem to you as he got unsteadier on his feet. He never wanted to be a liability (his words, never ours) and to be honest if Dad didn't have that evil Parkinson's Disease he really would have been on top form. I was so so lucky to have such a fantastic Dad and our lives will be so lacking without him and his humour, wisdom and love."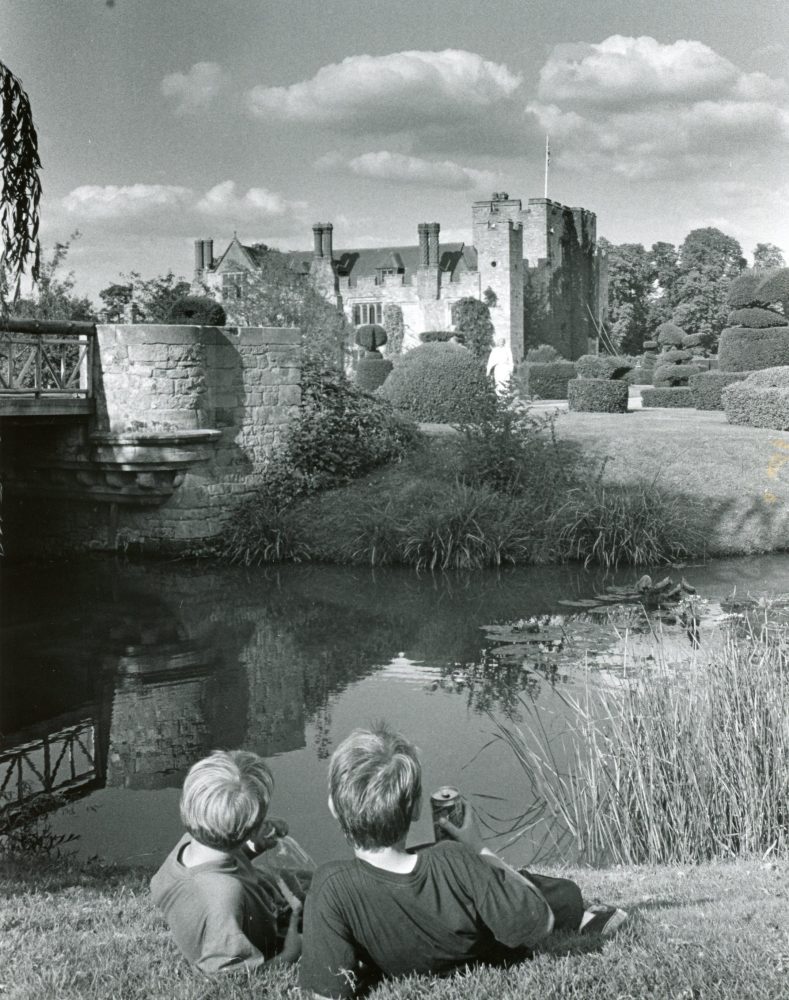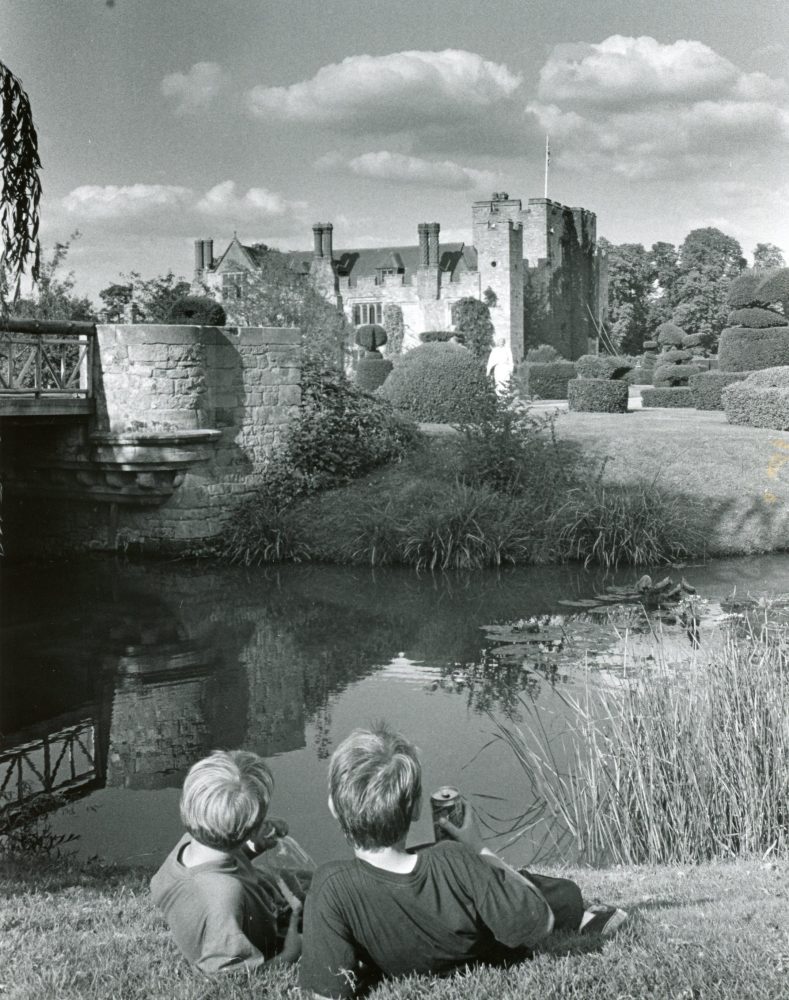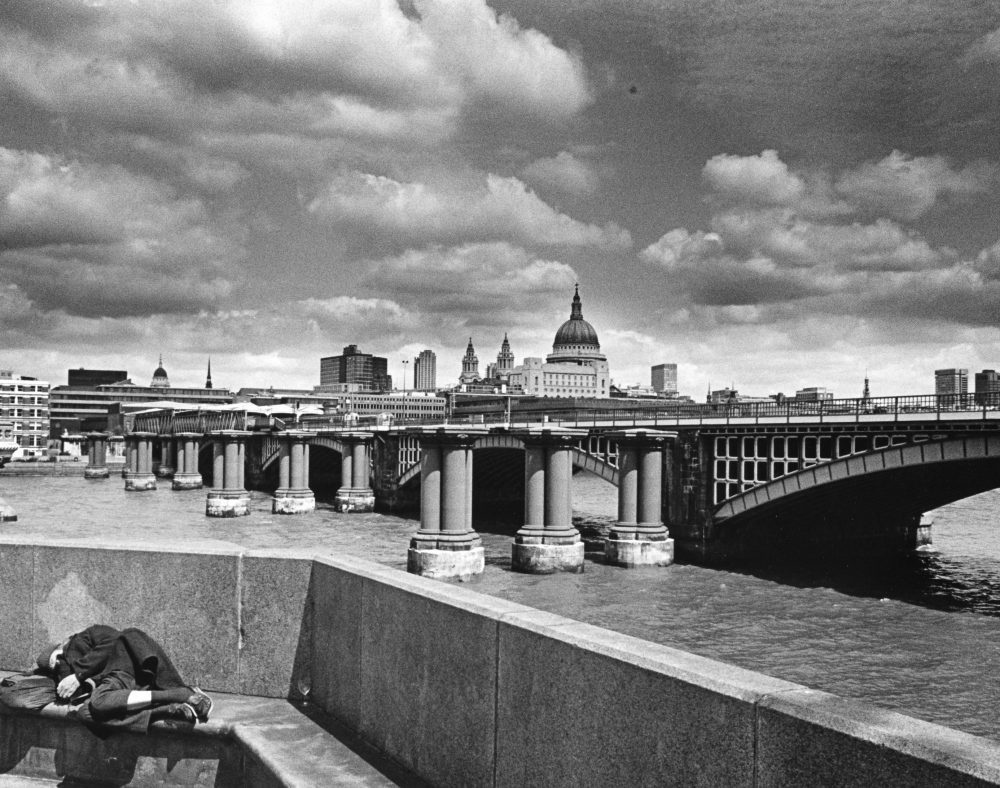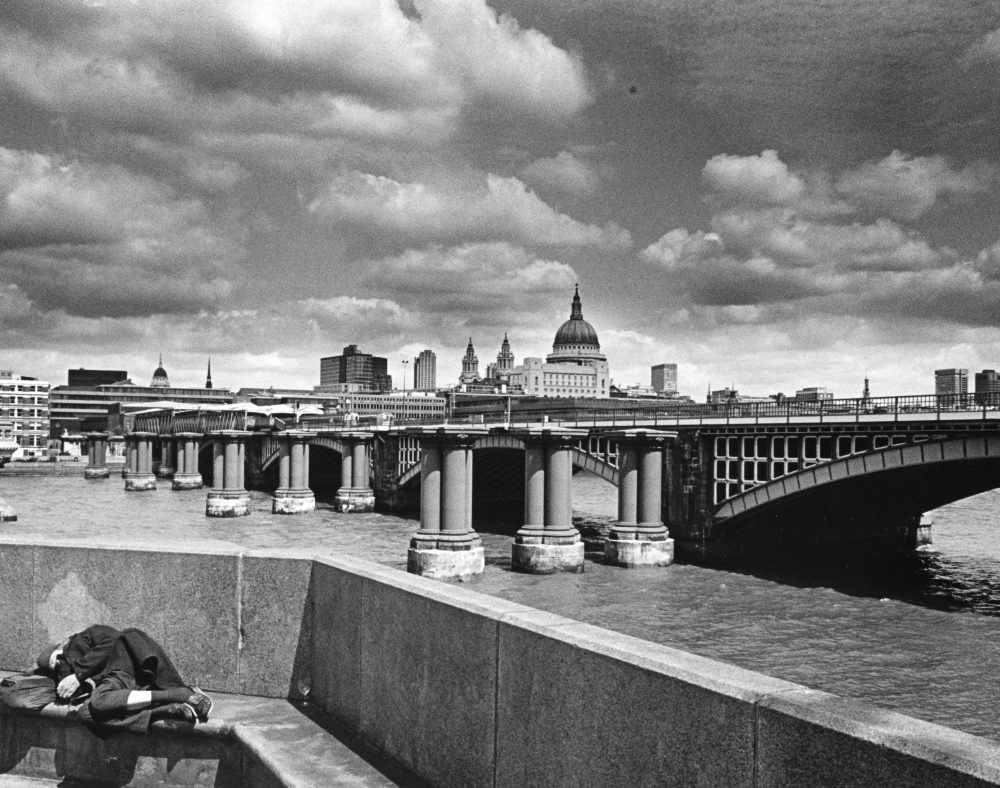 As well as friends and family, there were lots of Terry Bloomfield's photos at his funeral service. Pointing a picture of Terry, Steve Browning said: "A picture of a man who was careful with money so that he could be generous! He was certainly intelligent, and witty, and trustworthy, and respected – but also easy-going, caring and cheerful."
Donations in lieu of flowers were split between Parkinson's UK and Anim-Mates.
Geezer, Ray Gipson, said: "All the time he was in the Geezers we had a lot of fun with Terry."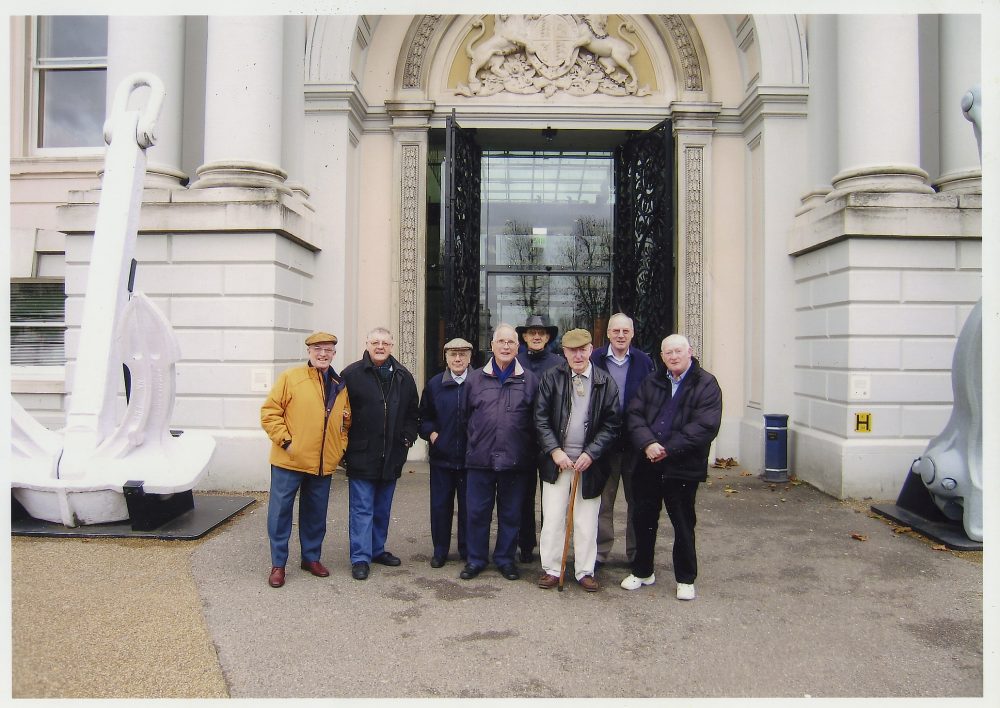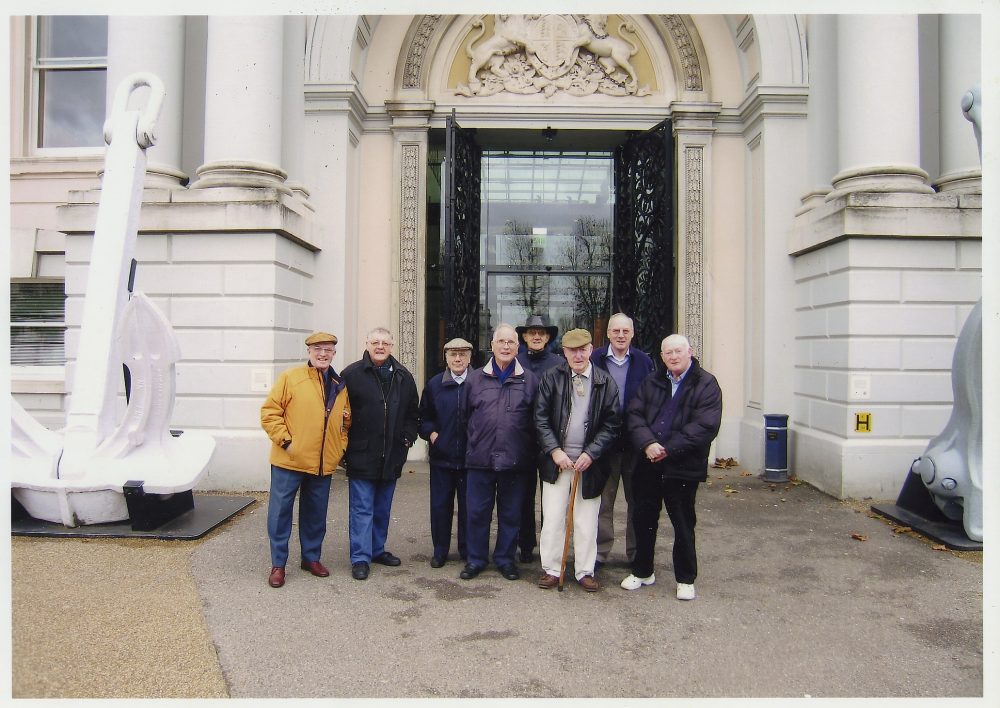 ---
Gloria Thienel kindly sent us the photo below taken by Terry. She says: "It's of my Dad – George Reynolds. He was at the market for 56 yrs. Came from a family of Billingsgate men. Burke's Warren family too."