Artist Louise Gridley's wonderful new painting  'Tea Dance in Victoria Park'  featuring some of the Geezers and the Bow Belles, is currently on show at Artcatchers'   A New Home  exhibition at the Art Pavilion in Mile End Park.
Here is how it is described in the catalogue : Singing and dancing, pie & mash, tea & cake; Tower Hamlets' senior citizens descend upon the park for an afternoon of traditional East end fun.  The 1940s style tea dance unites residents from different genders, ethnicities and backgrounds, fostering an alternative family and home.
This follows on Louise's work with the Geezers last year which produced her extraordinary The Last Supper painting of the Geezers.

She followed this up with  'The Pun',  a tongue-in-cheek almost-nude calendar of the boys in aid of their campaign Where's my Boozer Gone?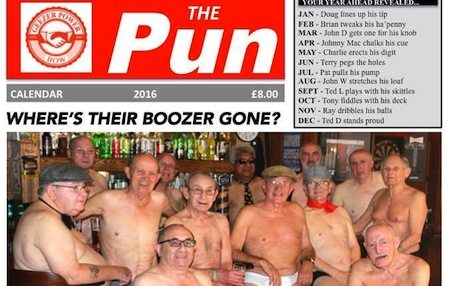 The  A New Home exhibition with the the theme of Belonging is open from 12.00-6.00 daily up to the 23rd February with lots of interesting events and workshops to attend alongside the mixed media works of art on display.