Artcatcher's exhibition at the Saint Augustine Tower has been extended for a further week until Friday 24th April.  Thanks to Hackney Historic Buildings Trust.
Opening Times:
Sat/Sun 12.00 – 7.00.  Mon/Fri  12.00 – 5.00
Don't miss it.  Its a great chance to see works by over thirty artists inspired by the Tower, its history and the life of St Augustine, to explore the historic building, and enjoy the views across London.
And its all for free!
See our earlier post about the Geezers visit to the Tower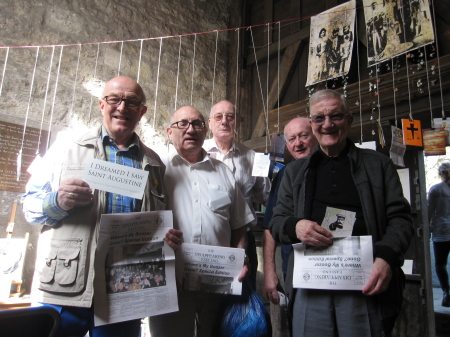 St Augustine's Tower
St John's Churchyard.  Behind 354 Mare Street
London E 8 1HR
[Hackney Central.  Opposite Marks and Spencers]