From Monday you will be able to apply to buy a property at a reasonable cost in St Clements at Mile End  in one of London's most exciting low-cost housing schemes.
To qualify the property will have to be your only home, your current place will not be meeting your basic needs, you will have a connection with tower hamlets and you will be involved in the community.
The 23 properties are going for £130,000 for a one-bed flat, £182,000 for a two-bed and £235,000 for a three-bed.
Those applying will have a mortgage offer with a household income between £22,500 and £45,000 for a one-bedroom flat, for example.
Prices for 23 of the properties at the former St Clement's Hospital site in the Mile End Road which are being built for the London Community Land Trust—the first in an urban area in Britain—are based on average local wage earnings in the East End rather than the full market value.
Those who buy at the reduced cost have to sell back to the trust, which retains the freehold ground for future generations, with the same 'local wage' criteria when they move on.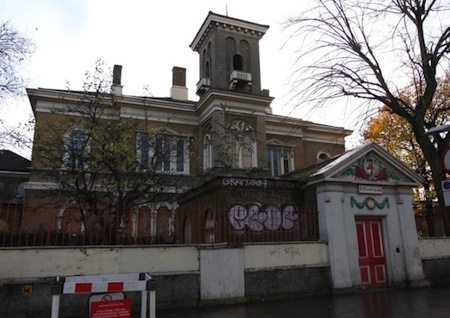 The six-acre St Clement's site, once occupied by a Victorian workhouse and later by a psychiatric hospital which closed down in 2006, is being redeveloped to create 252 new homes, with one-in-three at the 'affordable' end of the market including the 23 land trust homes.
The campaign for London's first community land trust won backing from London Mayor Boris Johnson and Tower Hamlets Council.
Read the full report in the East London Advertiser.