Lorraine Leeson a member of Save the Spotted Dog  campaign will tell the story of their attempt to save the historic Forest Gate Pub at the Geezers' Where's My Boozer Gone event at the Art Pavilion in Mile End Park on Tuesday 17thFebruary (2-4pm)
A 16th century inn, once Henry VIII's Forest Gate hunting lodge, The Old Spotted Dog has been left to rot since it closed a decade ago.
There is now a local campaign to save and restore the pub before the Developers get to it.
This is what it used to look like: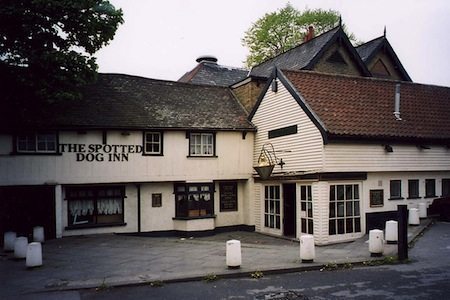 Here is what they have to say on their website.