Old Ford Picture Palace opened in 1910. It was re-named the Ritz Cinema in 1937, and closed in 1961. The street numbers have increased after the recent rebuilding. The 1935 Street Directory shows that 55 was the last building before the Roman Road (on the east side). I took the top photo from outside The Albert, formerly Prince Albert.
The pub's address is St Stephen's Road and I found it in the 1960 street directory listed as Prince Albert. But in both 1910 and 1939 it's just listed as a beer retailer – not a pub. Interestingly the smart looking Saffire Charcoal Grill facing The Albert was listed as the Earl of Elginton in 1910 and 1939. It didn't survive the war.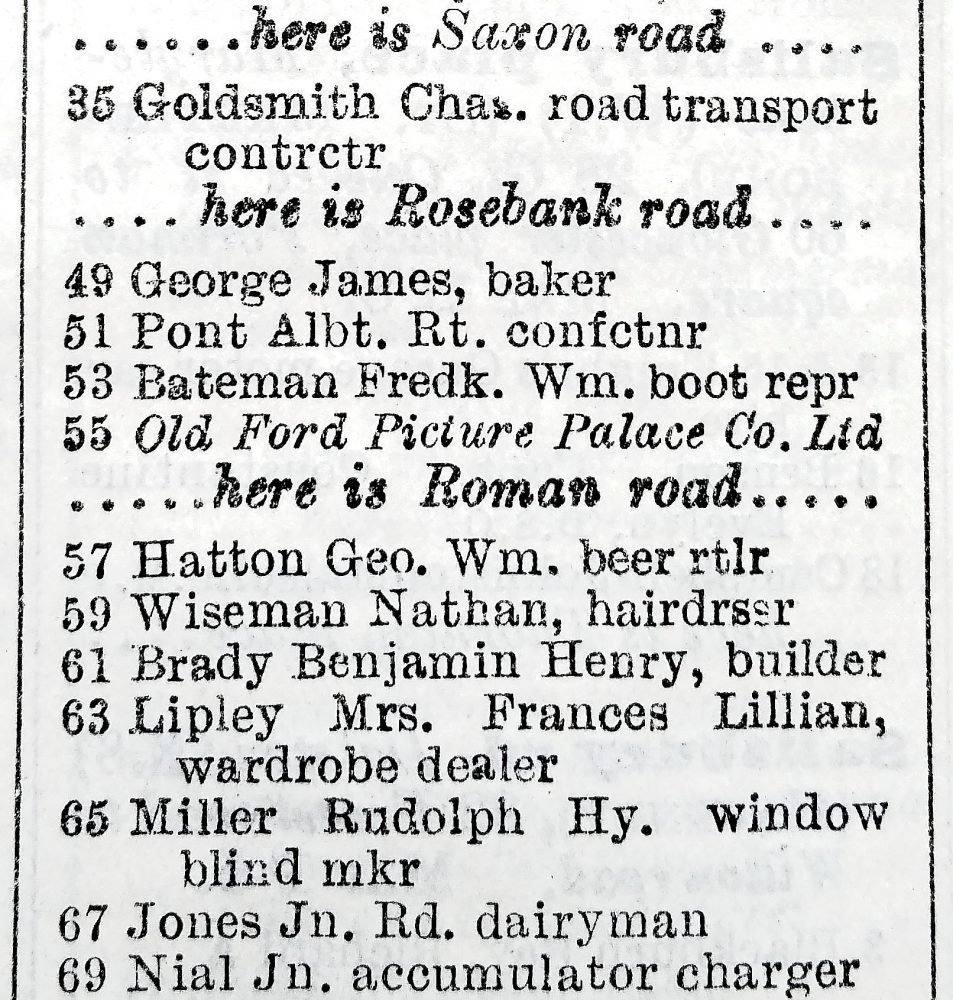 Tom Old recently wrote in to say: "I spent half of my young life in " The Ritz " cinema in St Stephens Road, alas, mostly by " bunking in ". I only have happy memories of it, and, never, did I ever refer to it as " The Bug Hole or " The Flea Pit " and to do so, is to do it's memory a grave, unwarranted injustice. I ABSOLUTELY loved "The Ritz " cinema , and it was a sad day when it closed for ever !!!"
Does anybody else remember The Ritz in St Stephens Road?