The Water Poet at 11 Folgate Street will be closing on 29th March. Having read this in Time Out, I thought I'd drop in today.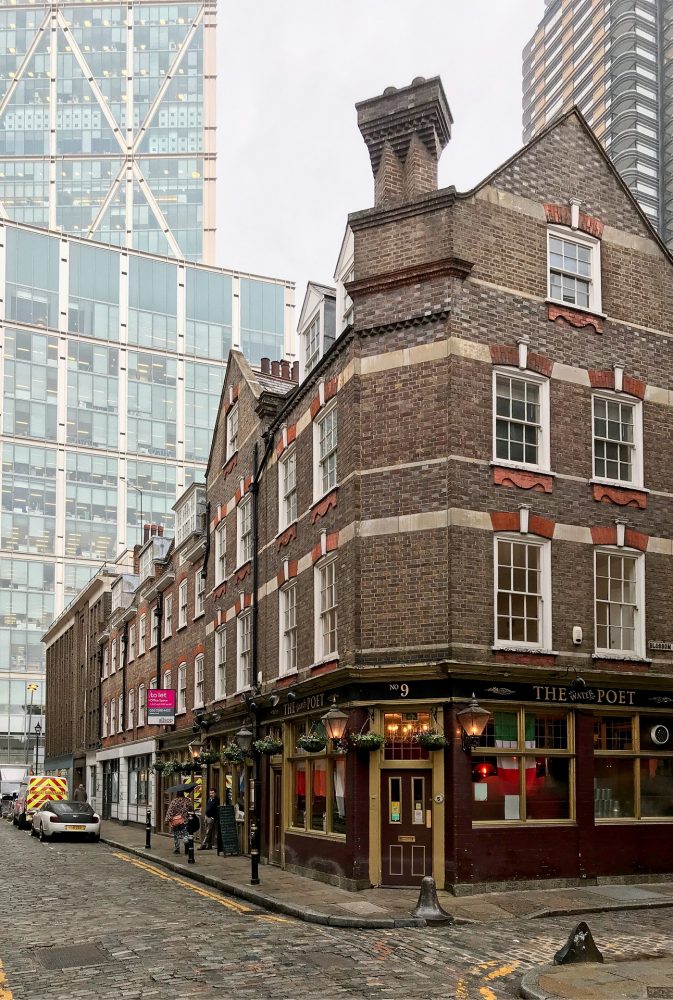 The building hadn't been used as a pub for some time, and the current owner did a great job in bringing it back to life. The regulars love it, and it has great reviews.
The pub says they're closing 'due to redevelopment plans'. I guess the lease was running out, and we know British Land are looking at nearby sites.
When I visited today they had a great range of real ales, and the pub was busy. Stefano, pictured below, said it's the best pub he's ever worked in, and is sad that it's closing. He said there are plans to acquire other premises and relaunch the pub under the same name locally. But by the time that happens he'll have finished his masters and be back in Italy.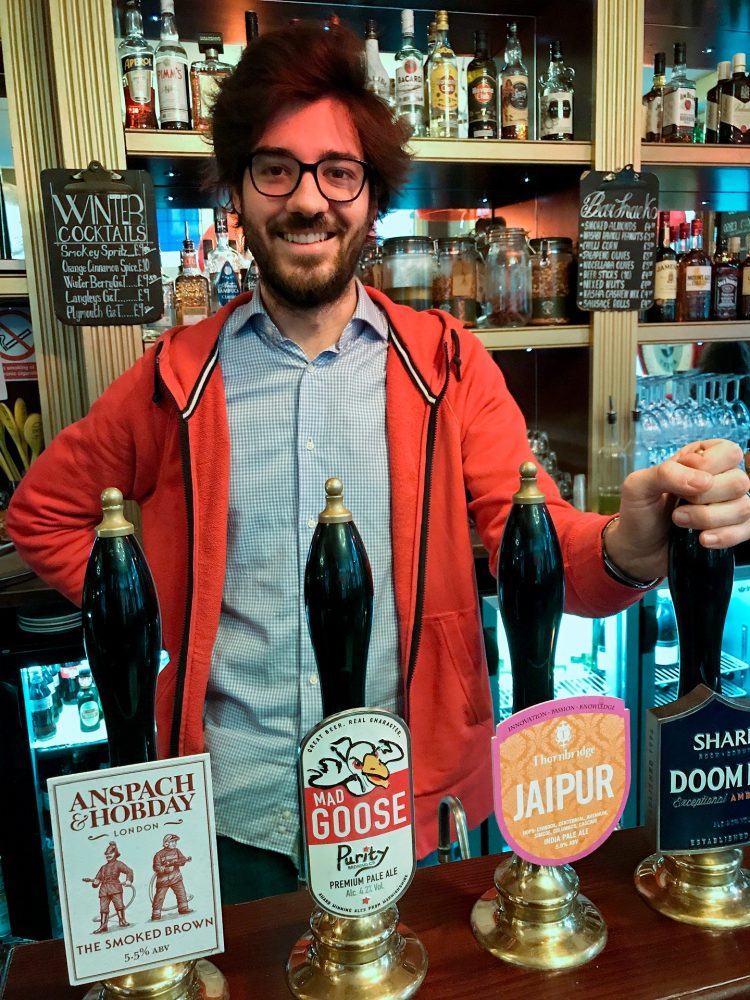 The first mention of the pub was in 1805 when it was called the Pewter Plate. I had trouble tracing it in my old street directories, but eventually worked out that what is today called Folgate Street, used to be called White Lion Street. You can see the pub here in the 1910 street directory on the corner of Blossom Street. In my 1939 street directory No. 11 is listed as Giles Edwin's refreshment rooms, and it appears to be sharing the building with a picture framers and some other trades.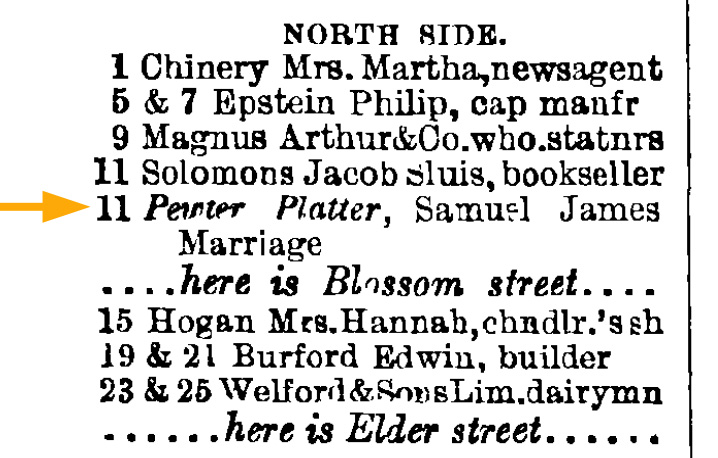 More recently The Water Poet was named after John Taylor (1578 – 1653) a ferry-boat man and would-be poet. You'll find his fascinating and full well-researched story on Spitalfields Life by Gillian Tindall.
You've now got less than a month to visit the Water Poet.