If you look east along Tredegar Road, over the top of the mini roundabout at the junction with Fairfield Road you'll see Pelican Cottage. It was built just after 1800, and is now Grade II listed. In another piece of local history trains used to run under the roundabout from 1850 – 1984 (North London Railway).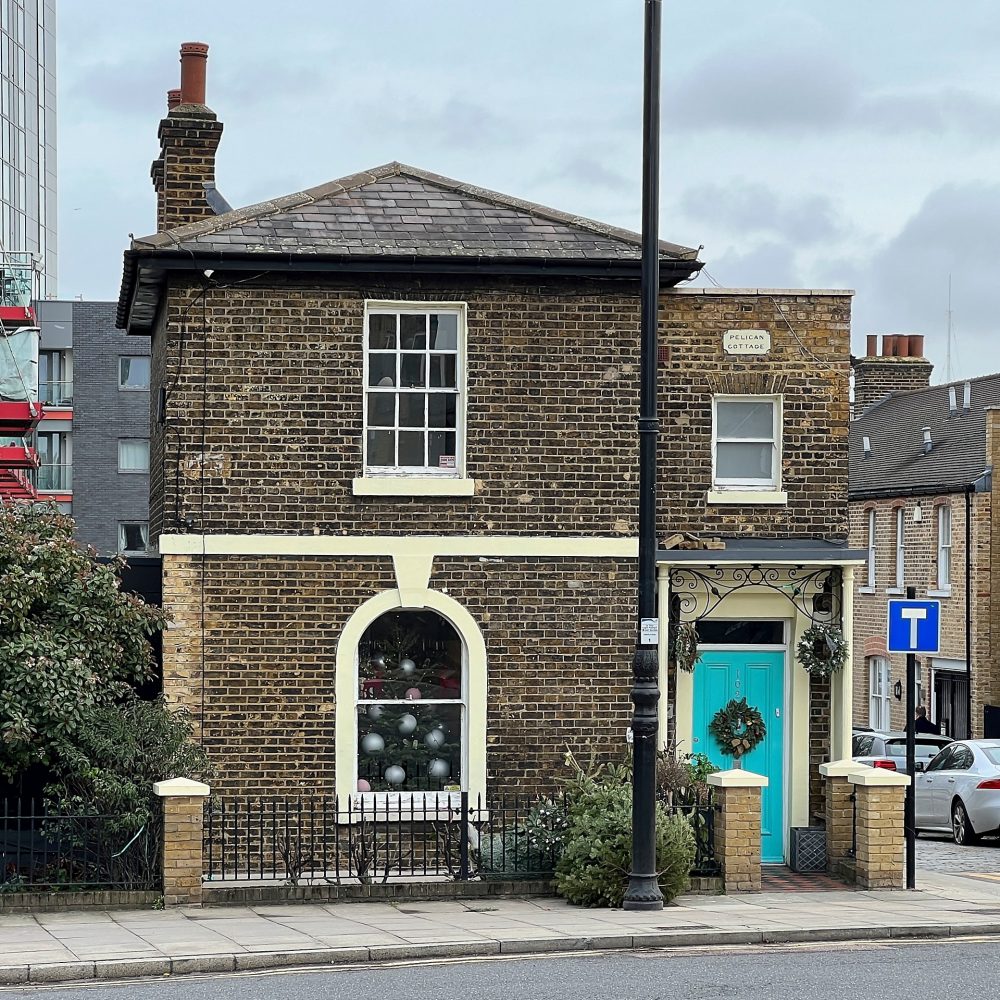 Geoff Clements wrote to us recently to say that he had written about Pelican Cottage on his London Shoes blog.
A lady had contacted him to say that she had moved into Pelican cottage in 1953 at the age of seven, when her father was promoted to Yard Foreman of the William Press & Sons Ltd. depot behind it. Laying pipes underneath roads seems to have been their speciality. Marion left Pelican Cottage in 1967 when she got married. Back then its address was 92-94 Fairfield Road, Bow. Today the front door has 102 on it. The yard was sandwiched between Douro Street and the end of Tredegar Road.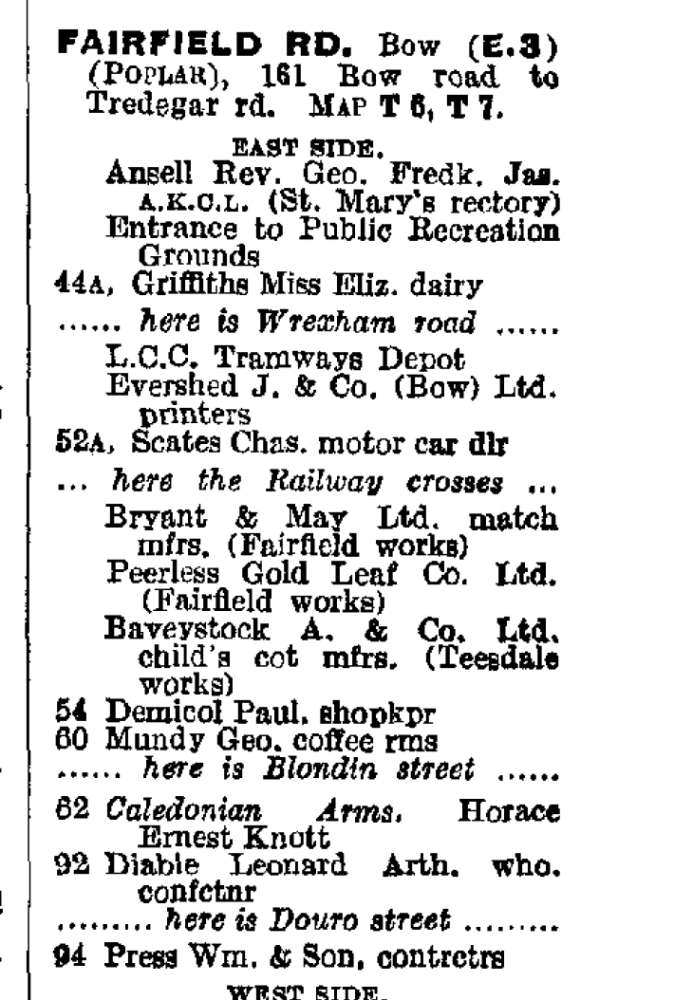 Marion shared family photos with Geoff. She also mentioned lots of local landmarks which are now gone, including Caters for eggs, the Bata shoe shop, Mile End Odeon and the railway coal depot opposite Pelican Cottage. Older readers will enjoy being reminded of times past on Geoff's London Shoes blog.
Here's my little bit of research on the area facing Pelican Cottage.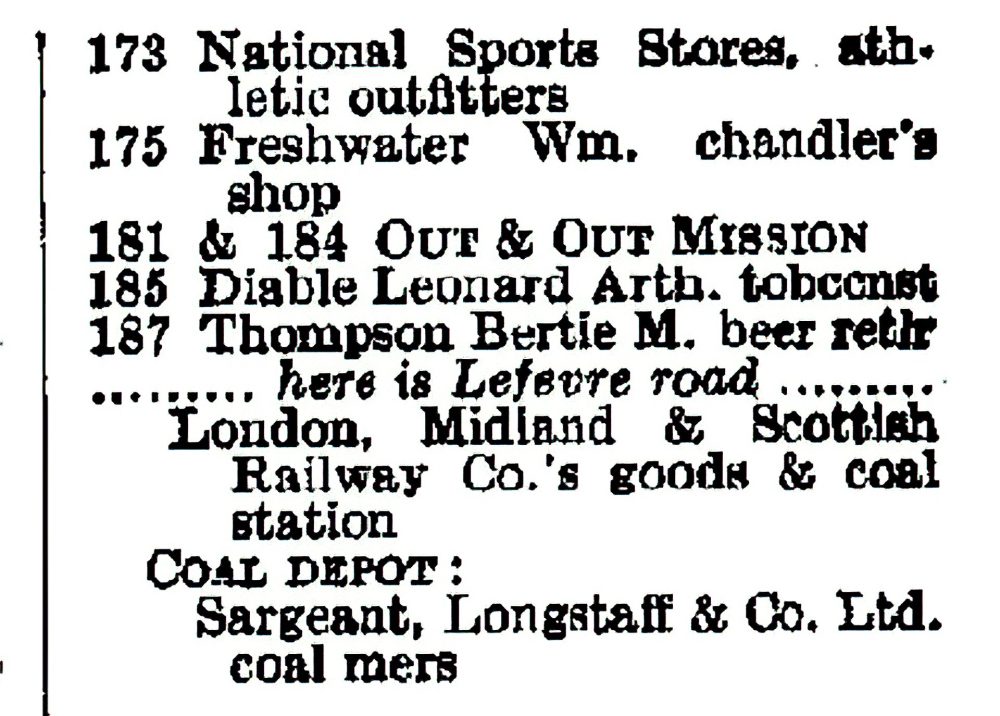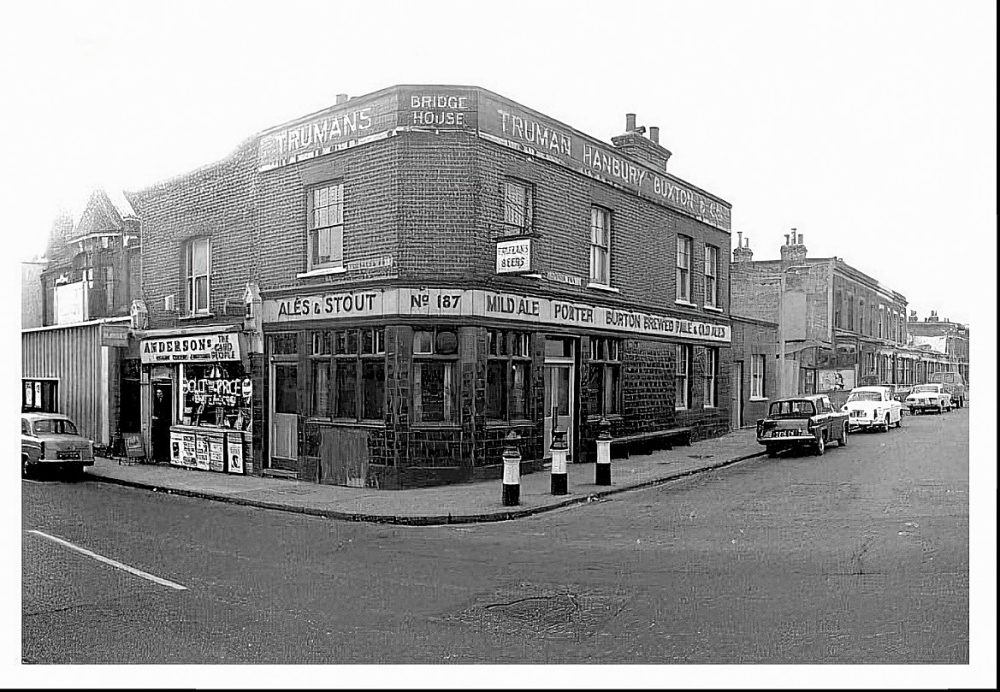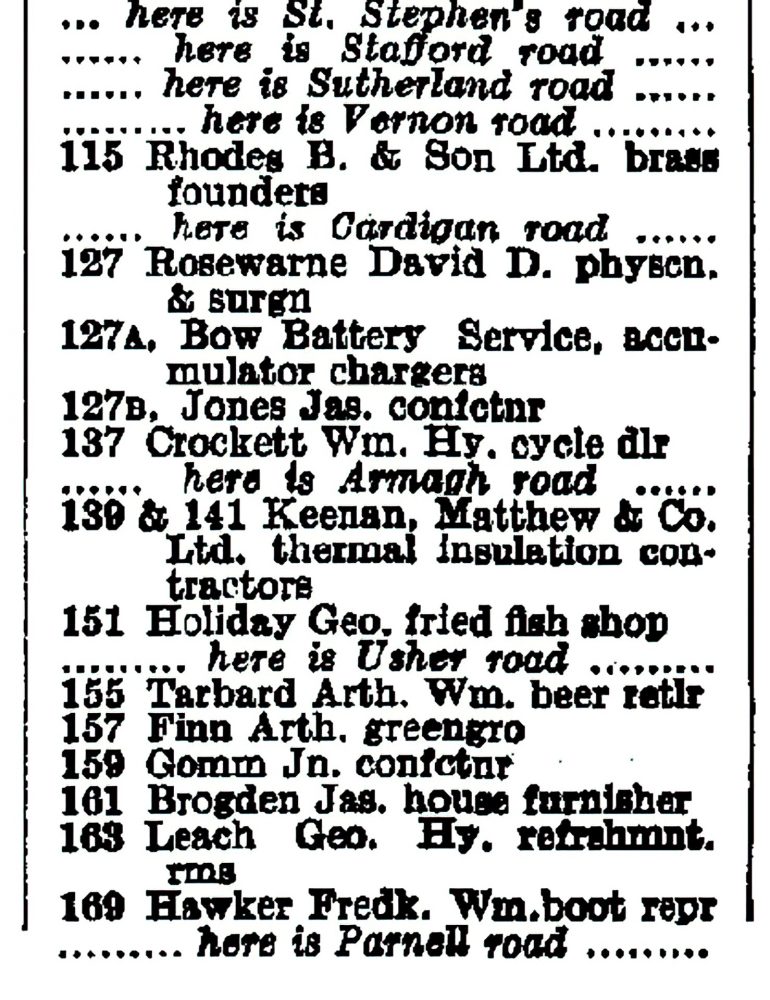 Further along from the Bridge House pub, 155 Tredegar Road was the Tredegar Arms (1861 or before to 1963). Keenan Matthew & Co. also appear in the 1910 Post Office Directory. They used to coat boilers with an asbestos paste to insulate them. Asbestos fibres can cause mesothelioma, a cancer which affects the lining of the lungs. It is a serious health hazard. Ray Gipson, a founder member of The Geezers, told me that his first job was mixing the asbestos here on the corner of Armagh Road (now called Hewison Street). He survived unharmed.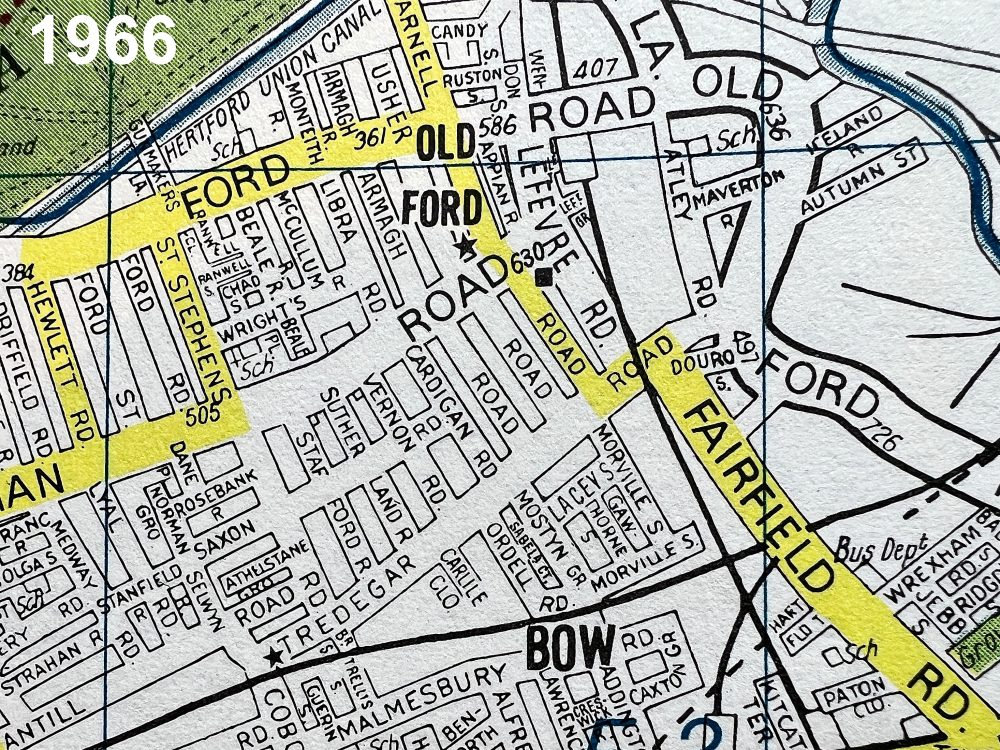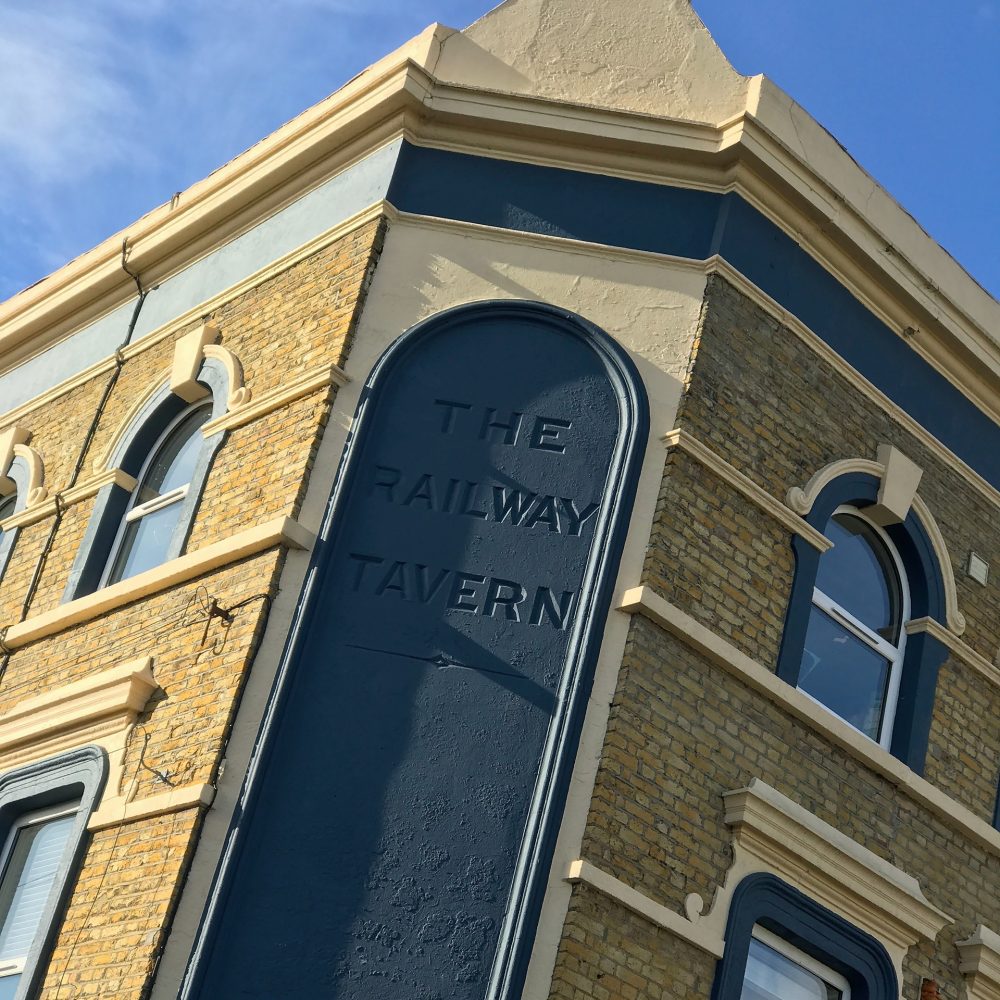 Looking right at the start of the footbridge over the East Cross Route towards the Big Yellow, you'll see the curved row of houses in the photo below. That's where Old Ford Station was. The line ran north along the back of Cadogan Terrace, the houses facing Victoria Park, then headed west.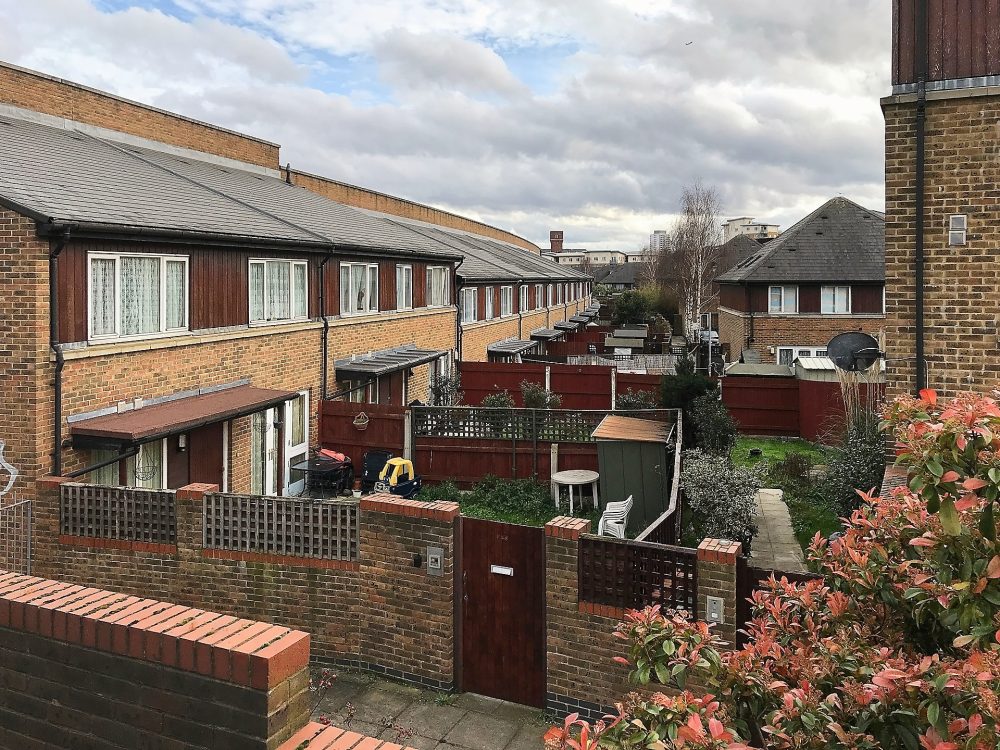 In the early 1970s William Press moved out and the site was taken over by H.F. Bates Metal Processors. I went to the Bancroft Road archives and, with help, managed to find the photo of Pelican Cottage below taken in 1975.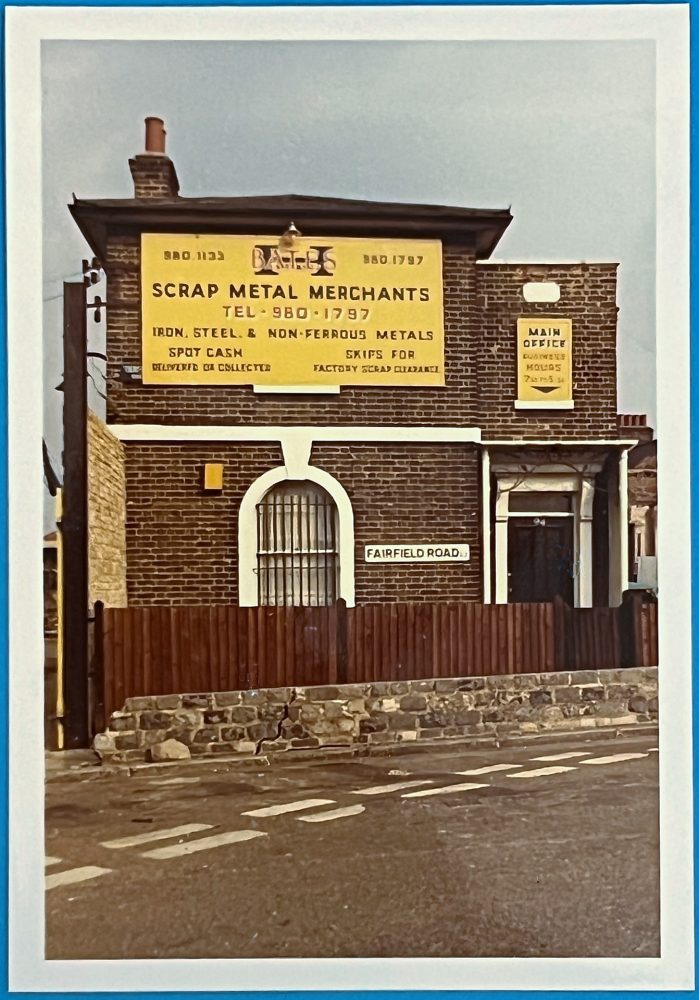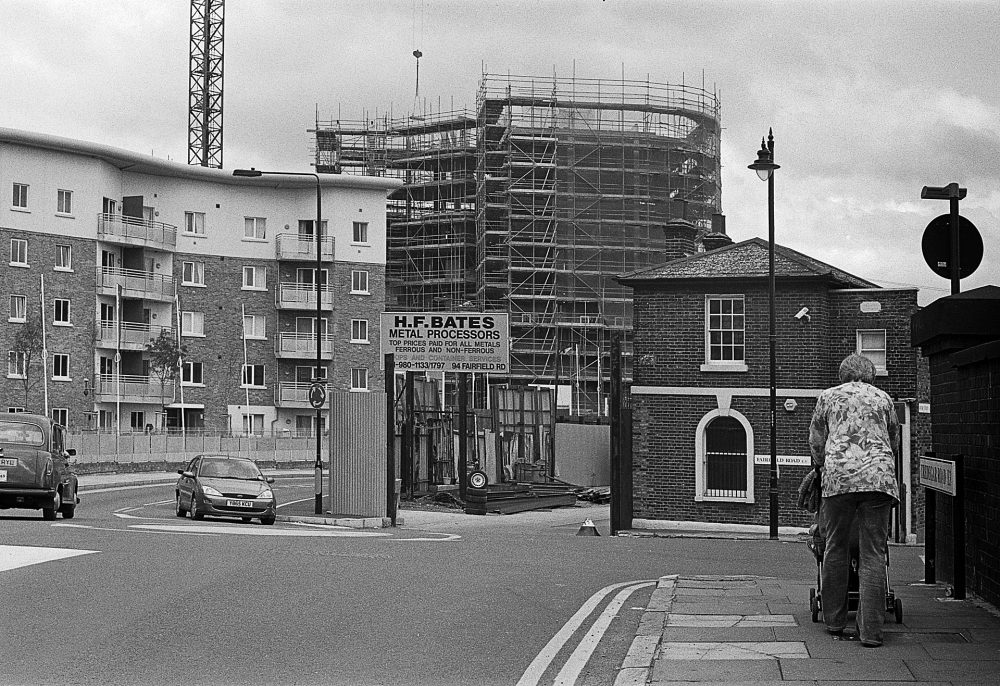 Do you have any memories of this area? Please leave them in the comments below.
Alan Tucker