Eddie Snooks reports on the Geezers trips this week
Monday the Geezers return to Clacton
We had a great day out in Clacton, it was just like the old days

John Day from the Geezers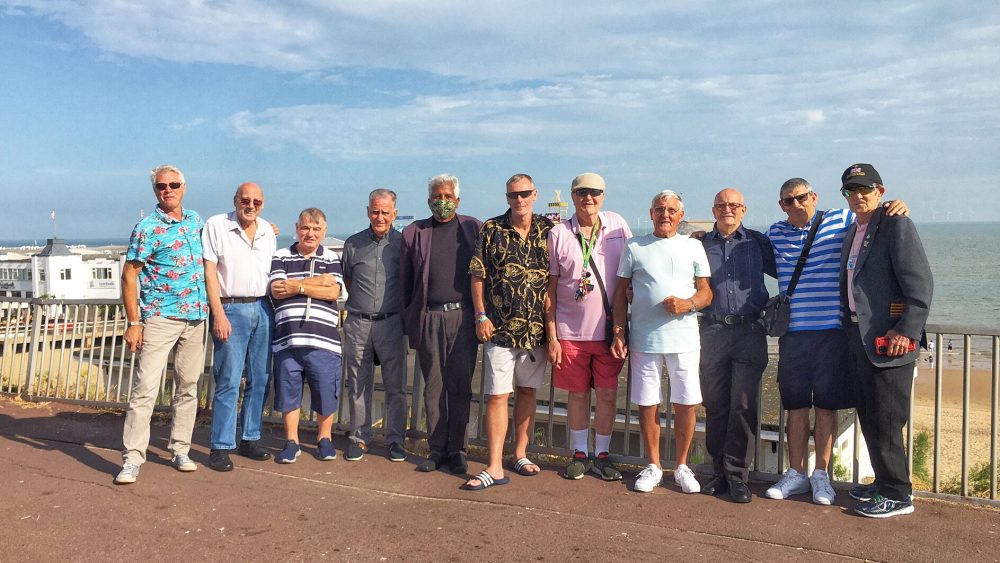 The latest seaside adventure for the Geezers awoke memories of previous years spent with family and loved ones by the sea; rides on the big wheel a bit of paddling in the cold sea; hot doughnuts and a walk along the pier.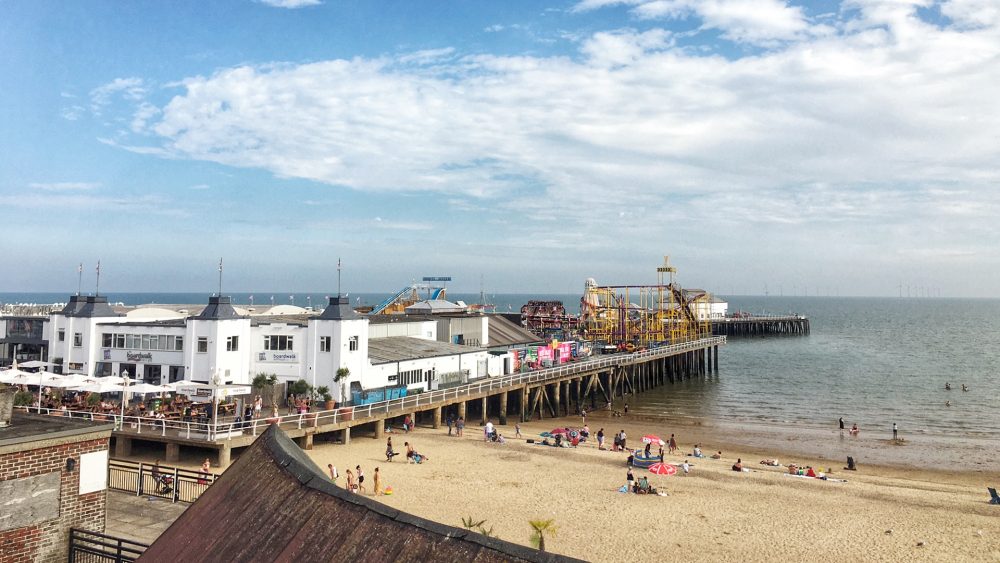 A sing-song on the coach coming back to Bow finished the day off nicely, with Frank Sinatra's My Way being the final tune.
Tuesday the Geezers learn about Kelly's Pie N Mash
After getting an invite from Sue at Kelly's pie and mash shop in the Roman Road Market we went along to learn about her families history. This shop has been a pie and mash shop since the 1920s. When Sue Vening and her mother took over in the late 1970s she said it was unbelievably busy. The doors to the shop are original, as are the mirrors. Read more on the G Kelly website.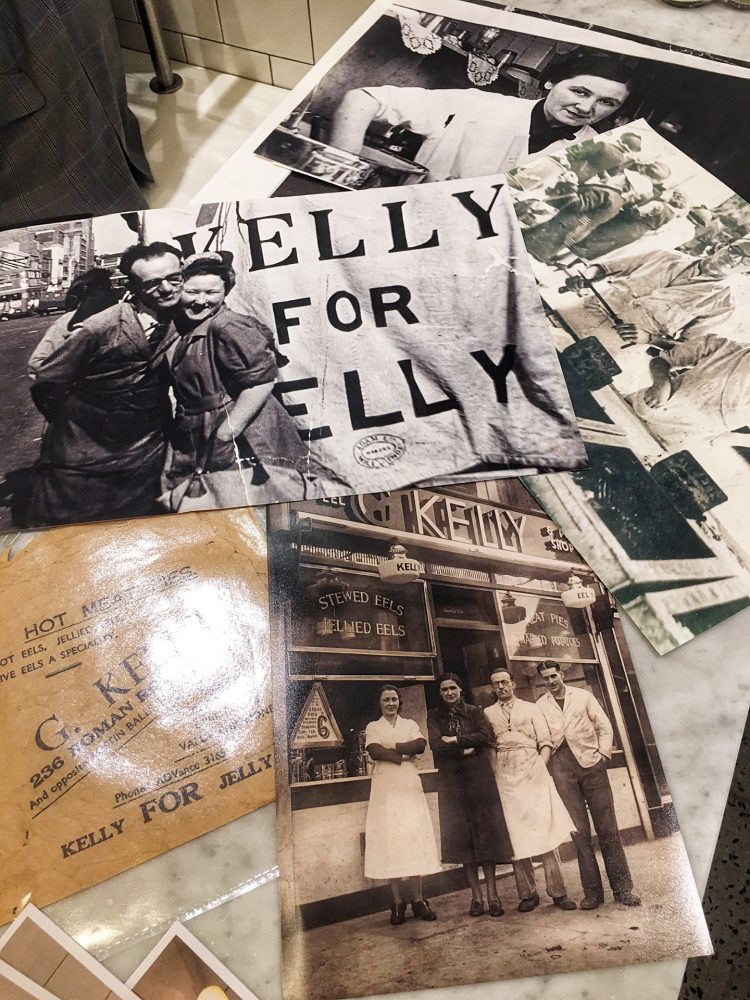 Sue's family have been serving up traditional East End food for generations and she has all the photos to back it up. The pies are cooked on demand and brought out fresh.
The Geezers could not resist sampling a plate of probably the best food ever invented, lovely pie and mash.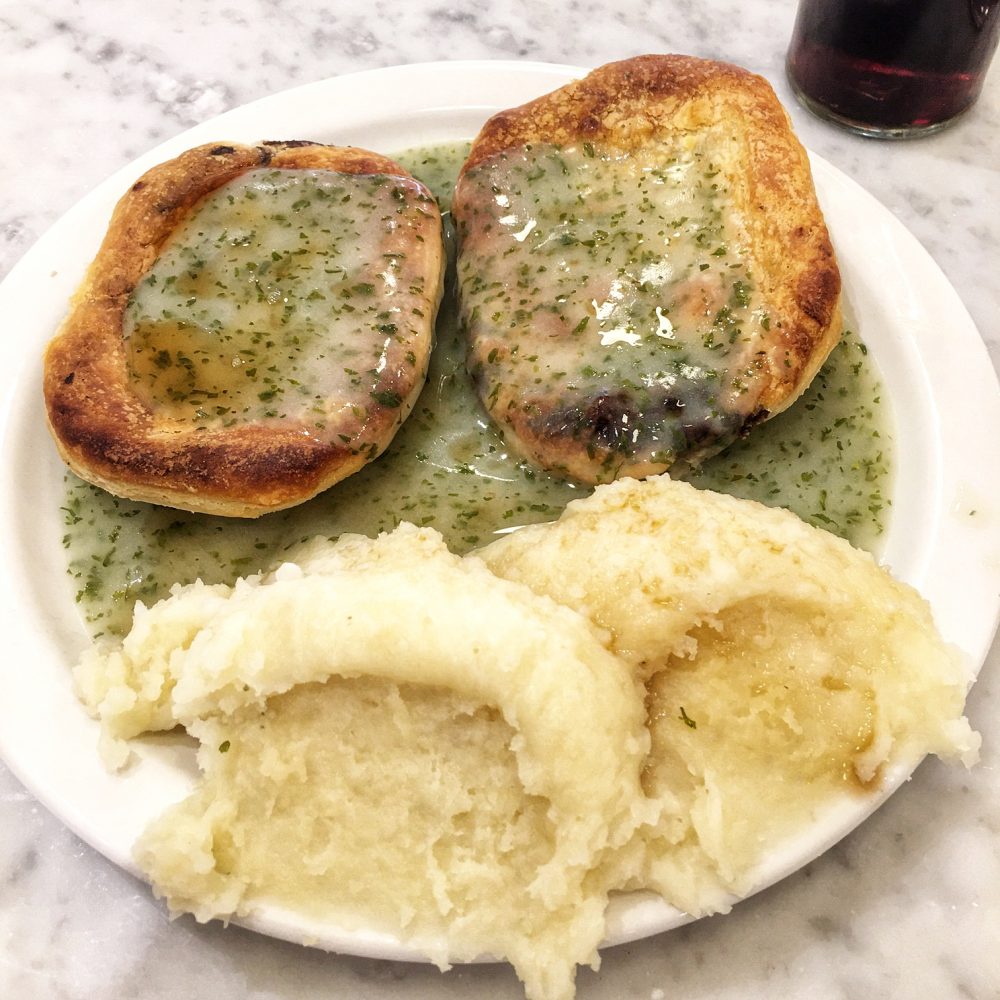 The Geezers are all experts on pie and mash, but even they were surprised to hear that the shop can get through 50 gallons of liquor a week.
We would like to thank Sue and the staff at Kelly's for a great afternoon and we will be back soon.
Eddie Snooks, Geezers Chairman