For two weeks in August young people in Bow took a trip down memory lane to the 1940s to create the show 'Numskulls in Bow' .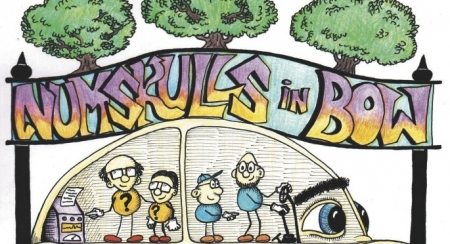 Through interviews and talks with The Geezers and The Bow Belles they created a play in which a girl experiences life in Bow from The Blitz to post-WWII through her grandfather's boyhood stories.  The play also brought to life the famous Numskulls comic strip characters from The Beano .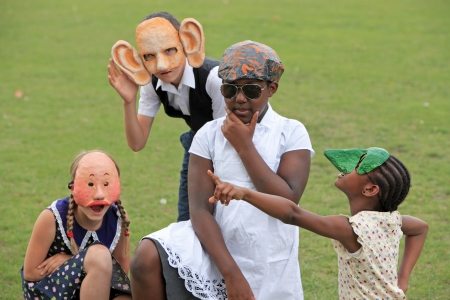 The project was initiated and undertaken by Cornucopia Theatre company.  They  worked with the young people at the Tredegar community centre and in green spaces around Bow.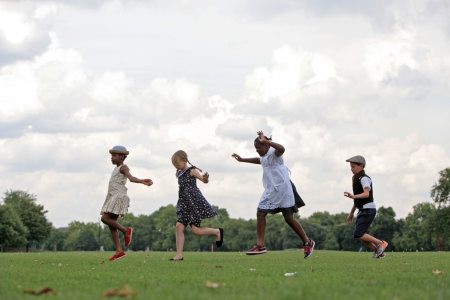 When bad weather meant that the final play couldn't be perform on St Stephen's Green,  they took it inside to the Idea Store where it played to a highly appreciative audience.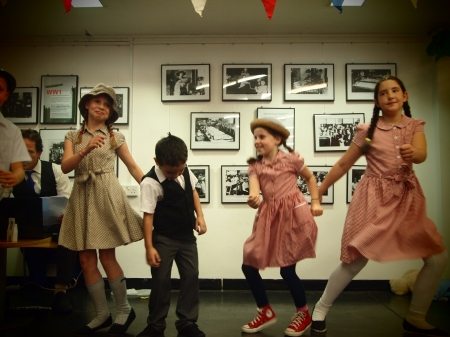 The project also included activities such as a visit to The Museum of Childhood and Phytology conservation area in Bethnal Green, an educational tour of Victoria Park and Bowls with members of The Geezers and The Bow Belles.
A legacy of the project will see young and old getting together to plant trees in selected areas of Bow including fruit trees, Oaks and Elms.
The project was part-funded by Action For Bow and supported by Circle Housing Old Ford,  Age Uk East London and the Idea Store.
Recent Cornucopia Theatre projects in Tower Hamlets include:
A Midsummer Night's Dream(2014)
Review: https://www.whatsinwapping.co.uk/a-midsummer-nights-dream-in-glamis-adventure-playground-11102013/
Preview: https://vimeo.com/94304199
Romeo and Juliet (2012),
Macbeth (2011),
https://www.towerhamletsarts.org.uk/uploads/4042/WHAT_THE_DICKENS_POSTER.pdf
https://www.cornucopiatheatre.co.uk/
For further information please contact Mark Duncan-Artistic director of Cornucopia Theatre Company – cornucopiatheatre@gmail.com