Victoria Park Friends Group have got a good programme of events lined up for the Bandstand and are looking for volunteers to help out with that as well as their Outdoor Classroom. Turn up at the V&A Shelter near the Royal Gate West, Grove Road on 6th May at 2pm. Pop the date into your diary if you think you can help. They have a website here and are also on Facebook.
During the Easter School Holidays there are free BMX and Inline Skating sessions for 7-16 year olds (and more) in Victoria Park on Wed 11th April. See the poster below.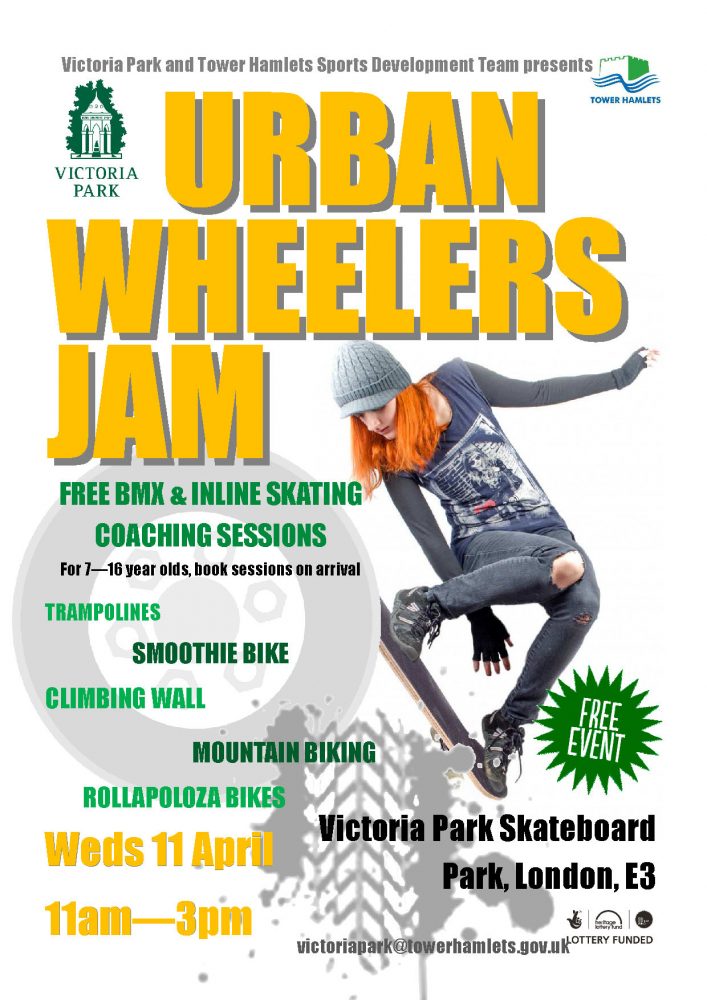 London's Air Ambulance is a charity serving inside the M25 often saving the most critically injured people. It flies advanced trauma doctors out to the scene, then gets the patients to hospital rapidly. They've been going for 28 years, and operate from Whitechapel.
They have just published their mission statistics for 2017 (image below). They flew 1797 missions last year, average of five a day.
Please click here to donate if you can.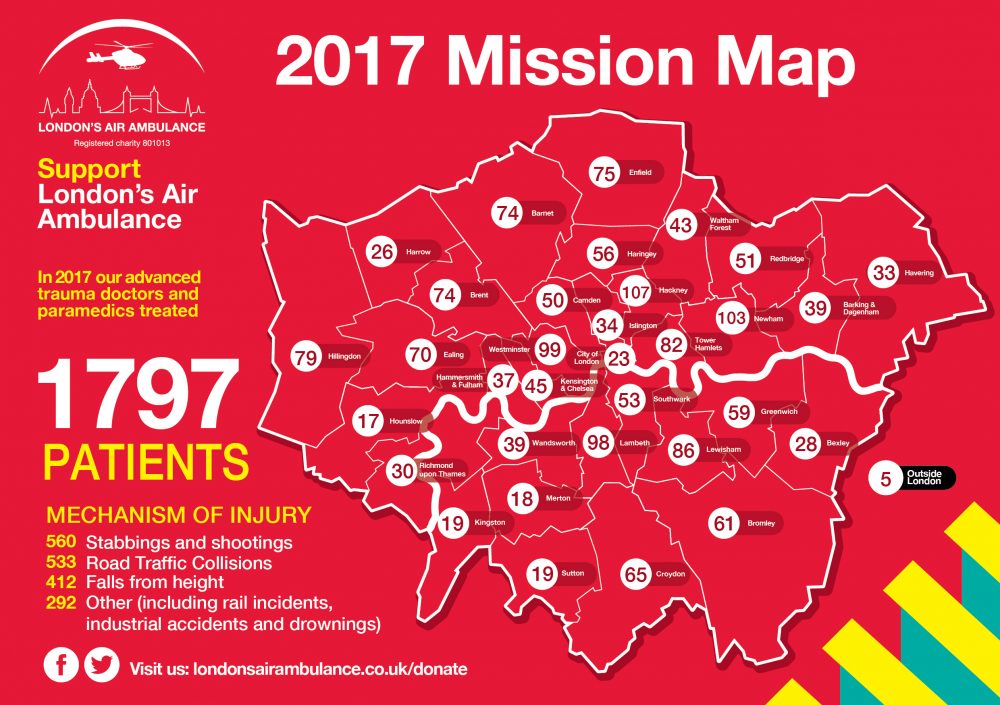 Our Bow East Policing Team say that: "…there has been a significant increase in Anti Social Behaviour (ASB) in and around Roman Road E3 (Market Side) over the last few months…". They say that this is most likely linked to the local drugs market, and "Operation Continuum" is about to start. Over the last year Tower Hamlets Police have charged two people a week for drug supply and seized £800,000 from drug dealers.