East London Lines report that a new community hockey pitch has opened at Mile End.
Lee Valley Hockey and Tennis Centre has 4 indoor and 6 outdoor tennis courts available for hire. It's on the site of the historic Eton Manor, behind the velodrome.
Stratford Circus Arts Centre has some jazz sessions coming up on Fri 16 Feb, Fri 23 Mar, Fri 20 Apr, Fri 18 May, Fri 15 Jun, Fri 20 Jul.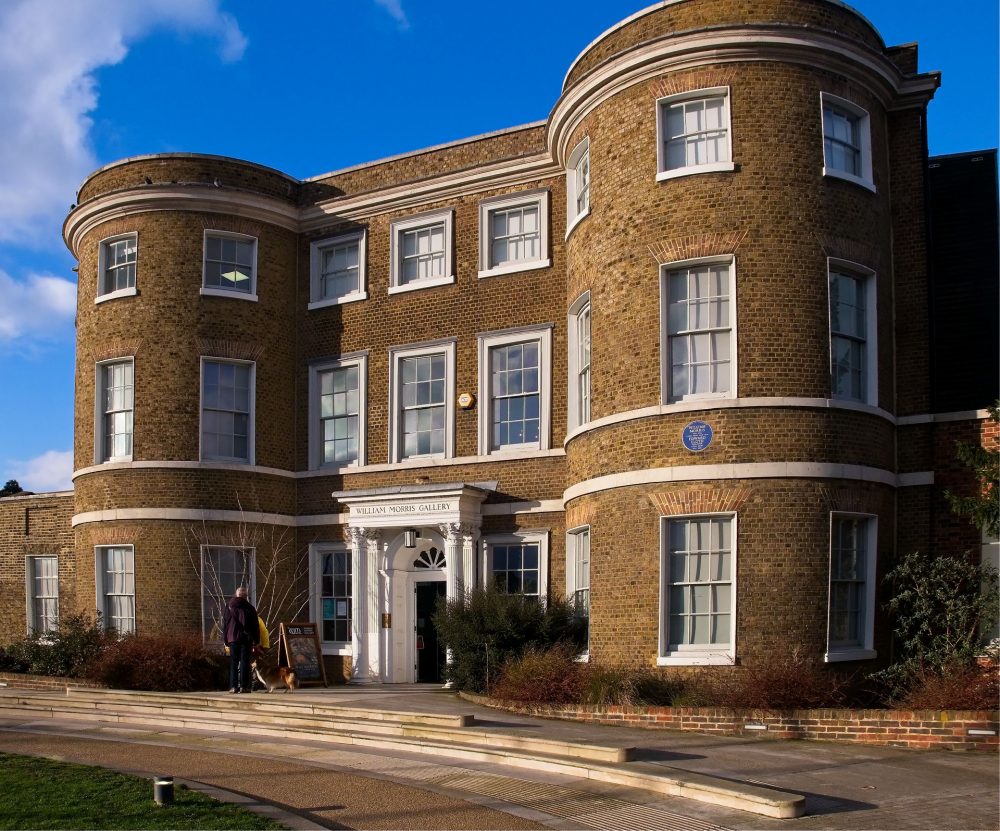 On Sat 27th Jan the William Morris Gallery in Walthamstow is holding a free family sewing session – ideal to take the children along. This coincides with the final days of their exhibition showing 80 works by May Morris, William Morris' daughter. There's wallpaper, embroidery and much more on show. The exhibition is free and open 10-5pm until Sunday. It's one stop on the Stansted Line from Liverpool Street to Tottenham Hale, and two from there to Walthamstow on the Victoria Line.
I went today (Friday) and found that the galleries were packed with people (photo below). There's a lot to see here, spread across two floors. Both the May Morris exhibition and the rooms devoted to her father's Arts and Crafts revival are hugely interesting.