Last week to see brilliant drama at Stratford East
Visit the Stratford East website for more info and booking. This play has received a huge list of great reviews (top photo) and tickets are selling fast.
They say: "Inspired by a true story, Peter Shaffer's gripping psychological thriller, EQUUS, explores the complex relationships between devotion, myth and sexuality.
"When teenager Alan Strang's pathological fascination leads him to blind six horses in a Hampshire stable, psychiatrist Dr. Martin Dysart is tasked with uncovering the motive behind the boy's violent act. As Dysart delves into Alan's world of twisted spirituality, passion and sexuality, he begins to question his own sanity and motivations in a world driven by consumerism."
New play coming to Yard Theatre, Hackney Wick
The Crucible runs from 27th March to 11th May. The Yard Theatre say: "A story from the past comes crashing into the present as The Crucible arrives at The Yard in 2019.In a world of fake news, half truths, and rising suspicion, how do you separate the real from the imagined? Booking and more info here.
We Grow into the Forest
This art exhibition runs until Sun 24th March, at the Mile End Art Pavilion E3 4QY. Details of events are listed here.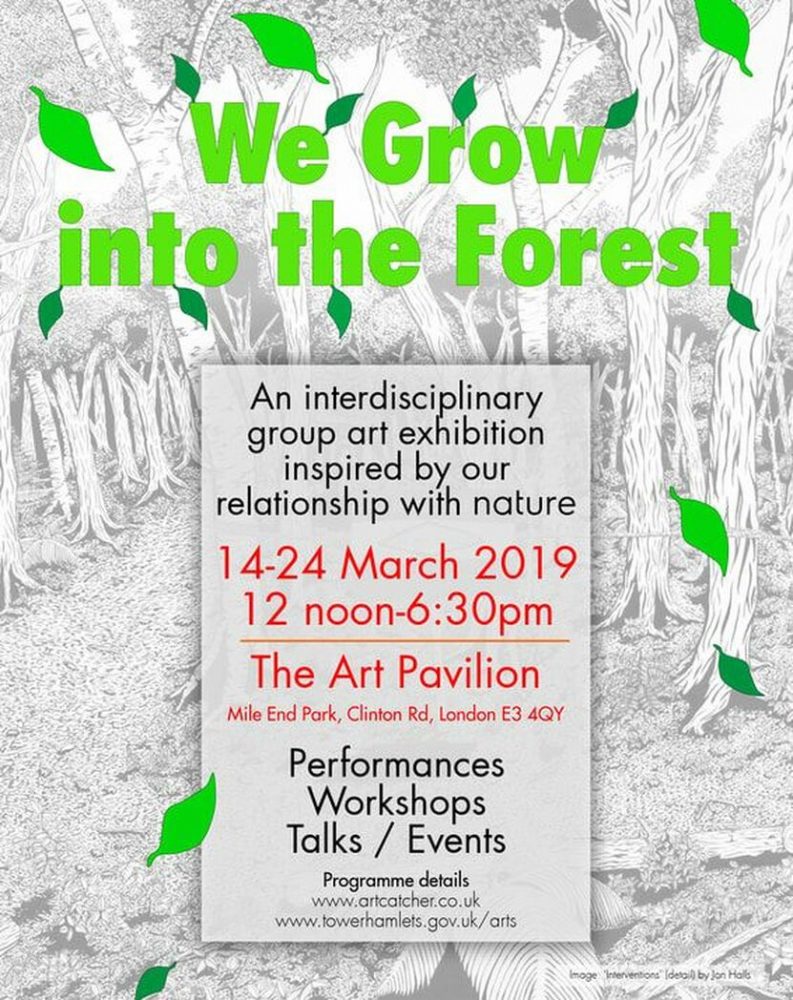 Improve your Cycling
The E20 Cycle Club is based over "yonder" – the other side of the Olympic Park from us in Bow. They run accessible rides normally on the 2nd & 4th Sunday of each month. That makes the next three on the 24th March, and 14th & 28th of April.
They say that the rides are suitable, for all levels of cyclist, and, "We set off from our usual base in Stratford at 8:30am and head to High Beach in Epping Forest where we stop for refreshments at the Tea Hut before heading back. The rides is approximately 25-30 miles (40-48 km) long at around 14-15 mph (22-24 kph)." Full details are on the club website.
Keep Fit with Running
On our side of the Olympic Park the Victoria Park Harriers cater for all abilities and will help keep you motivated. The VP Harriers website is here. If you want to join they say, "…simply turn up at our clubhouse on a Tuesday or Thursday and be ready to run at 7 pm. Ask for the training organiser and he/she will ensure you're put with those of similar ability." Their clubhouse in in the north east corner of the park – E9 5EG.
Local Community Fund
The Local Community Fund (LCF) Programme replaces Tower Hamlets Council's Mainstream Grants programme of voluntary sector funding. The money available looks good. The details are being finalised, and will become available on their website soon.
Action Fraud TV Licensing Scam Warning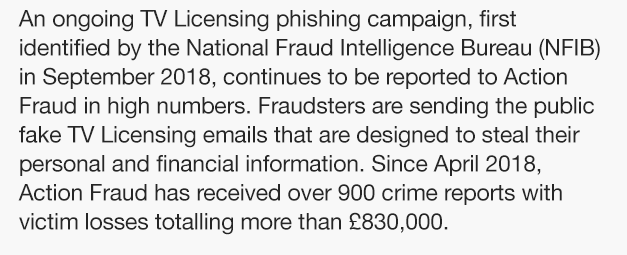 Anti-social behaviour around InLink kiosks
Tower Hamlets Council and local police negotiated for free calls to mobile phones to be switched off at all 18 InLink UK kiosks in the borough. The council"s CCTV service identified the trend for ASB to take place around the Inlink kiosks. Close monitoring revealed that free calls were being used to arrange drug deals.
Police found that drug dealers had arranged 20,000 sales on just five BT InLink kiosks in 15-weeks. Out of 80 calls made at one kiosk, 72 of them were to buy drugs.
You can subscribe to receive email links to our local news around London E3 on the right, or via feedburner or other RSS reader.