Last week the Men's Health Sculpture Project concluded with a celebration at Bow School.
The Geezers Club, which meets in Bow, and Bow School created a partnership around the neglected issue of men's health.
Last year the Geezers ran a Men's Health Day in April 2017, then in March 2018 launched the Let's Start Talking campaign about men's health in conjunction with the Bromley by Bow Centre. This new project with Bow School builds on that work, and adds an intergenerational dimension.
Initially twelve of the Geezers, the local men's health network, and two artists, Michelle Reader and Neil Irons, met at Bow School (opposite Bromley by Bow station) with year 10 boys. From this initial meeting the Men's Health Sculpture Project was born.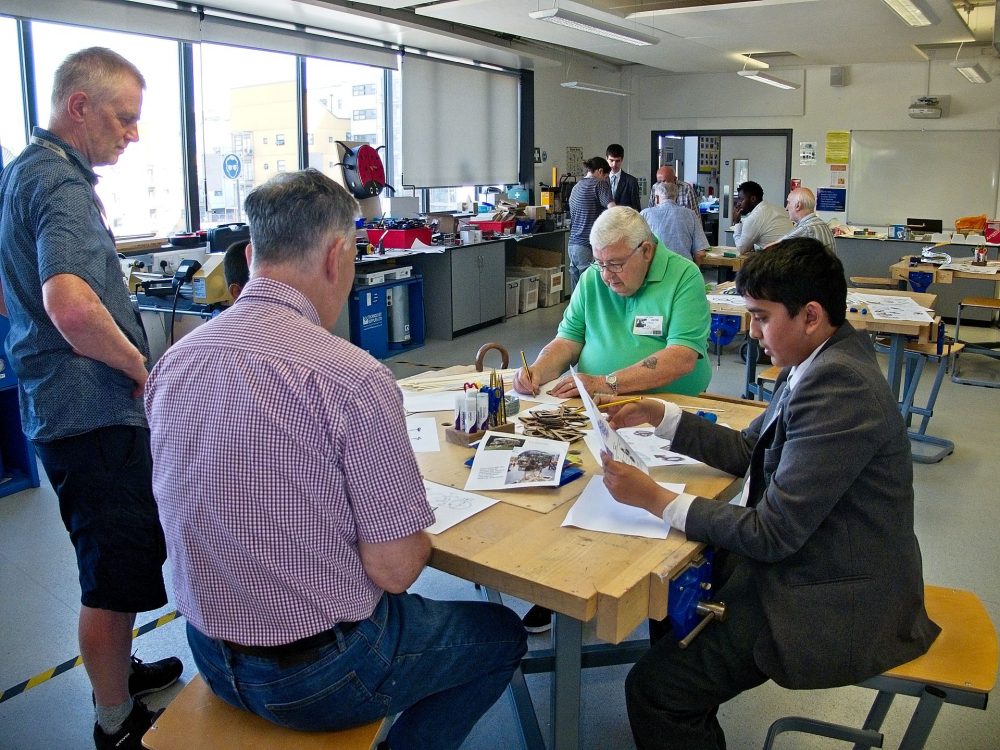 At the next session, groups of boys, and and older men from the Geezers, discussed common concerns about male health. Conversations were about facing stigmas and stereotypes around mental and personal health issues. The big issues facing men are prostate cancer, testicular cancer and mental health.
The things which were talked about:
When do you feel most well/healthy?

What do you do to look after your health?

Is it more important to be healthy or to look good?

What would you do if your body had changed and you weren't sure if it was normal?

What do you do if you feel stressed or anxious?

How do you find information or get support with your concerns about your health?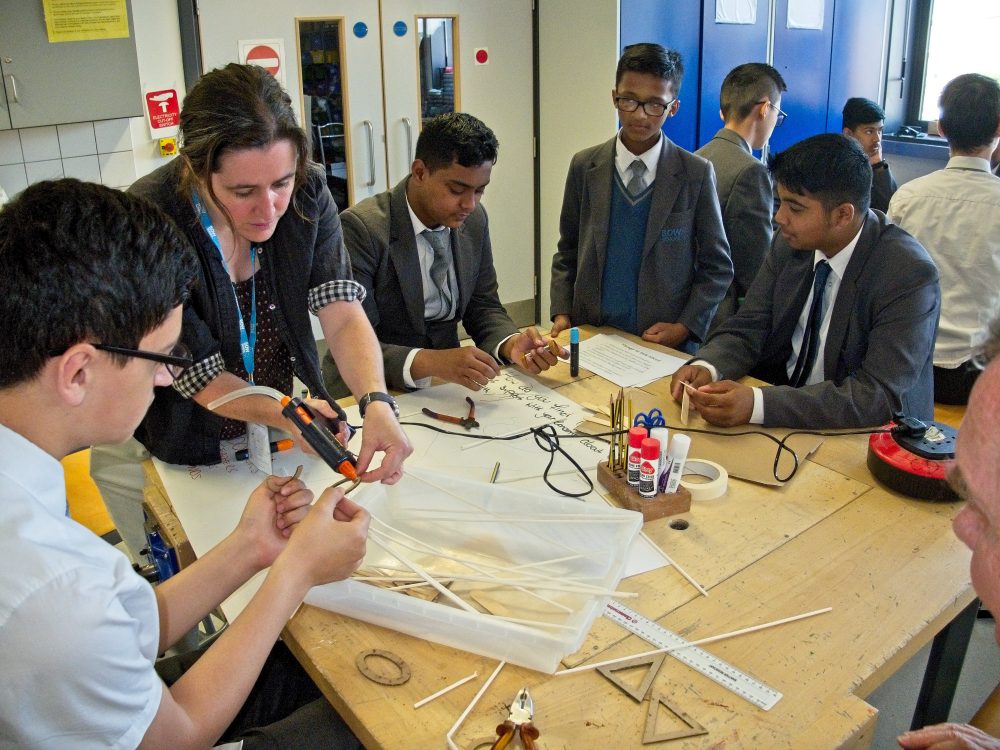 Subsequent sessions went on brainstorm ideas, draw sketches and to build models.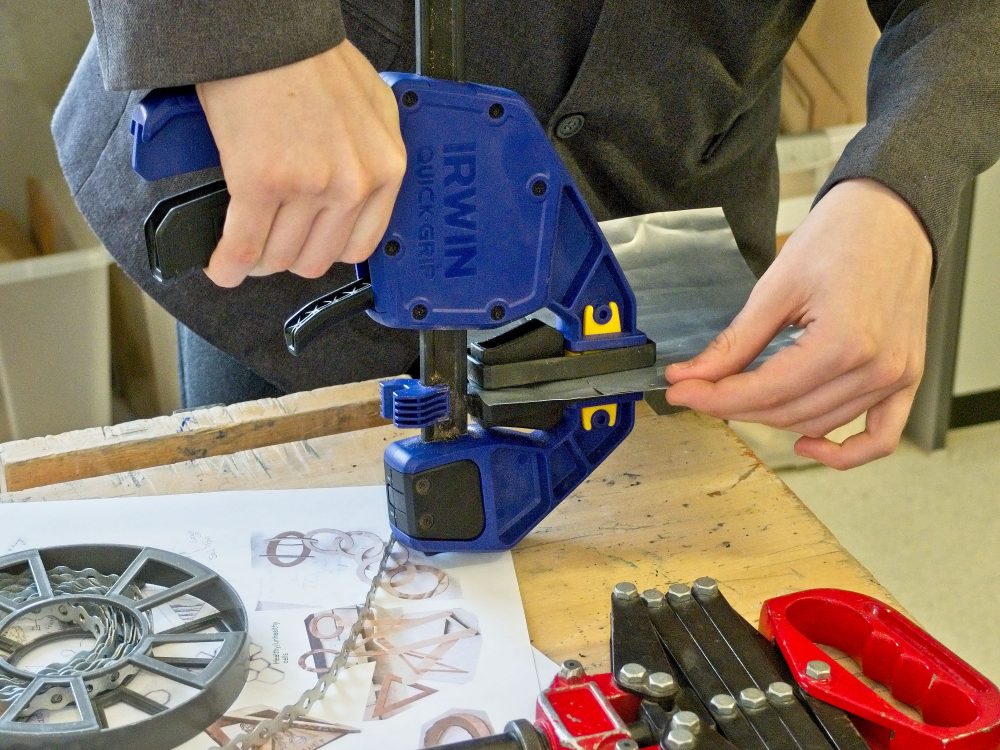 Jim Morris, Assistant Head Teacher Bow School, said:
"It has been great to work with everyone concerned in this project. The two artist bring a high level of skill to the creation of the sculpture and in doing so allow our students to work with professional practitioners in a real and collaborative way. The ideas that they have generated together have been varied and imaginative and show a thoughtful approach to the subject of men's health.
"In addition to that we are very lucky to have the opportunity to work with The Geezers. They have been an active part of the workshops both in supporting the creation of ideas and managing the actual practicalities of the sessions. Their participation has made this a more significant project in as much as it provides the potential for our students to share conversations with grown men from the local community whilst they all work to produce elements of the design for the final sculpture. It is very possible that for some this would be the only chance that either group would have had to work in this way and as a result it has provided a valuable experience for all to break down the barriers that exist between people of different ages, upbringings and ethnic backgrounds."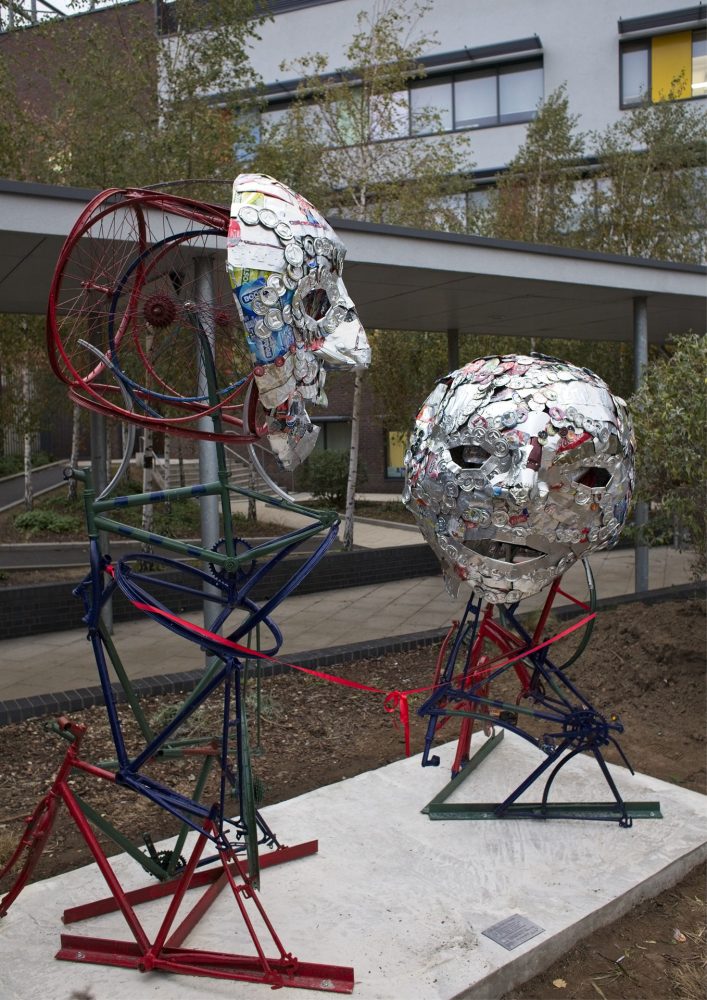 Last week outside the Waterside Theatre at Bow School the finished sculpture was revealed. it shows two figures talking.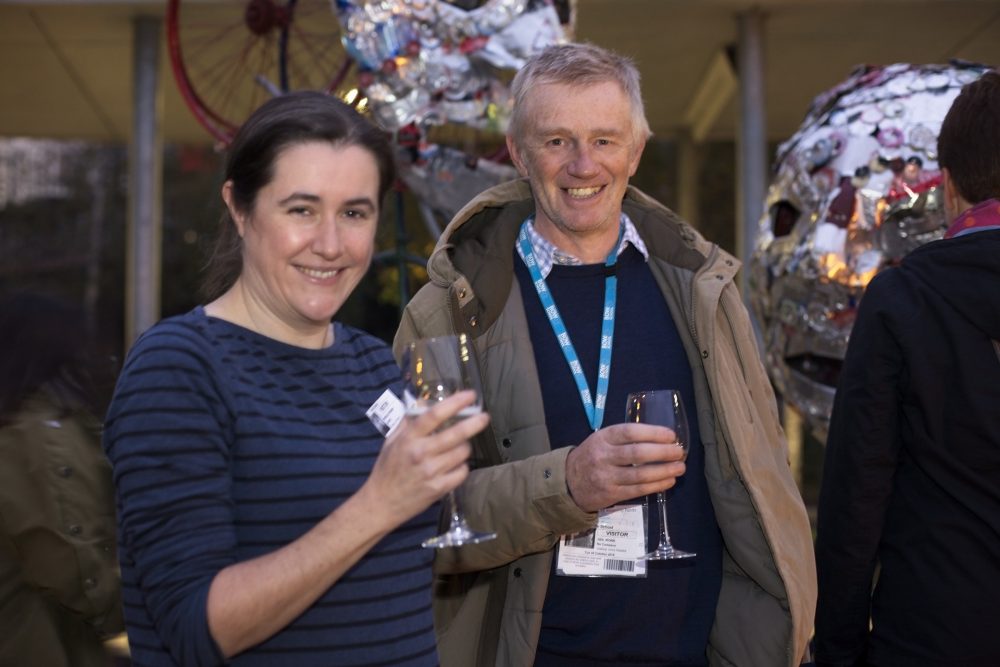 A great reception with a buffet and bubbly was held in the Waterside theatre.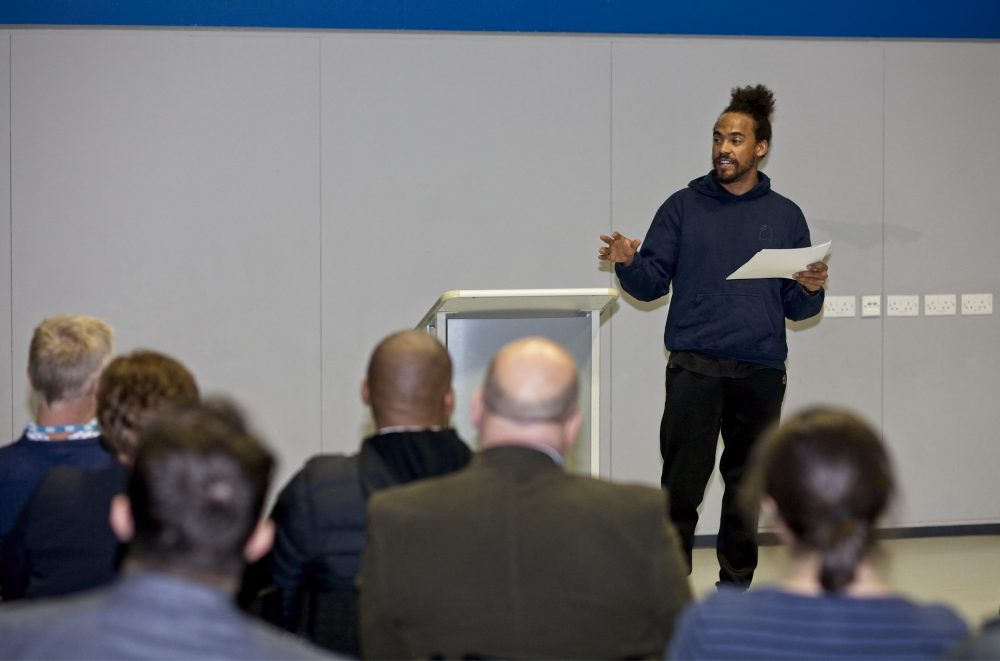 Actor, presenter, and Radio One DJ, Dev Griffin kindly presented awards. Geezer, Ray Gipson said, "My three sons all went to Bow School. I volunteered as a school governor and saw the work they did with the pupils, including some who had been excluded from their previous schools. When it came to picking a partner to help lead our campaign on Men & Boys Health, Bow School was the partner we all agreed on."