Learn how to make Mosaics
There are regular Thursday evening Mosaic making classes at Hackney City Farm. It's 1/2 mile north of Tesco in Bethnal Green. The course costs £9.21 plus a small amount for materials. Full details and sample photos here. Click on view details top right for a dropdown of future dates.
America in Crisis photo exhibition
In 1969 a group of photographers got together to assess the state on their nation. A new exhibition is now on until 3rd April, under the same title as the original project: America In Crisis. It features 120 photos by 40 photographers and is on at the prestigious Saatchi Gallery (top photo) near Sloane Square tube.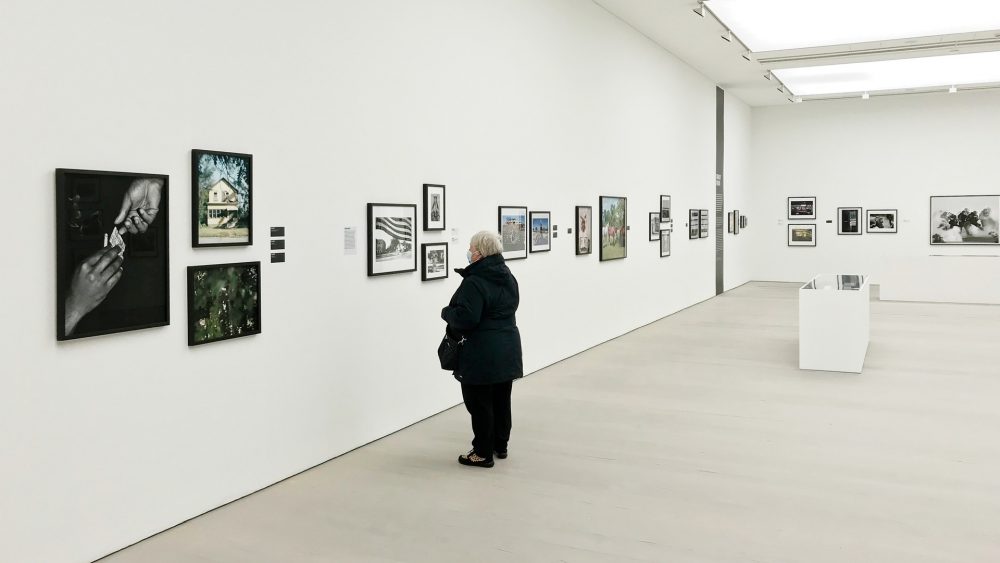 The exhibition runs across three huge rooms plus a bank of screens in another (tryout the footswitch).
The photos in America in Crisis are grouped under headings:
The American Dream – the people in these photos tend to look awkward and uncomfortable.
Streak of Violence – "An average 100 Americans die from gun violence per day". The photos range from John F Kennedy's funeral train in 1968 to the George Floyd protests in 2020.
The Deep Roots of Poverty
Battle for Equality – (racism).
Confrontation
The Political Response
The Quality of American Life
This is a very special exhibition, I fully recommend a visit.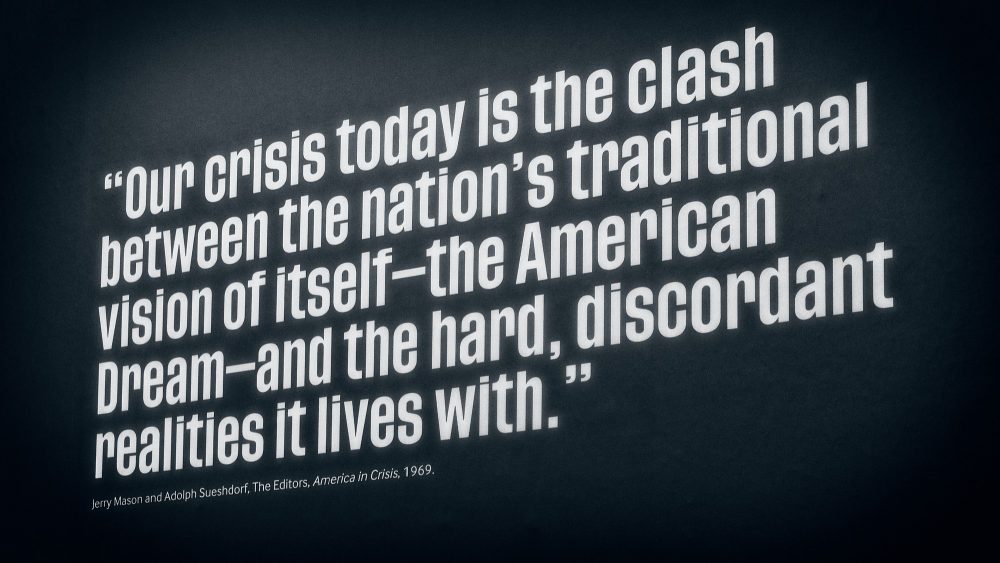 The gallery is open everyday 10am – 6pm. Entrance is £5 standard and £3 for aged 60+ on weekdays – it's slightly more at weekends. Exit Sloane Square tube and walk straight ahead down the Kings Road. It's on your left about 4 minutes away.
Sign the petition to help pubs and breweries survive
You will be asking the Government to lower VAT and Business Rates, and for a reduction in Beer Duty.
Healthwatch Tower Hamlets Questionnaire
Our local Healthwatch team want to hear from you. They want to understand what is important to your health and wellbeing, and how you've been affected by the pandemic since last year. Click here to complete their questionnaire.
Alan Tucker