Youth of Yesterday at Oxford House, Bethnal Green
In the 1970s photographer Philip Cunningham captured local daily life, friendship and street culture. This free exhibition (photo above) is open 10am to 5pm Monday to Friday in the cafe at Oxford House, Derbyshire St, Bethnal Green, London E2 6HG. It's across the road from Tesco. Many of these photographs haven't been seen for 40 years. The exhibition finishes on 22nd Feb 2022.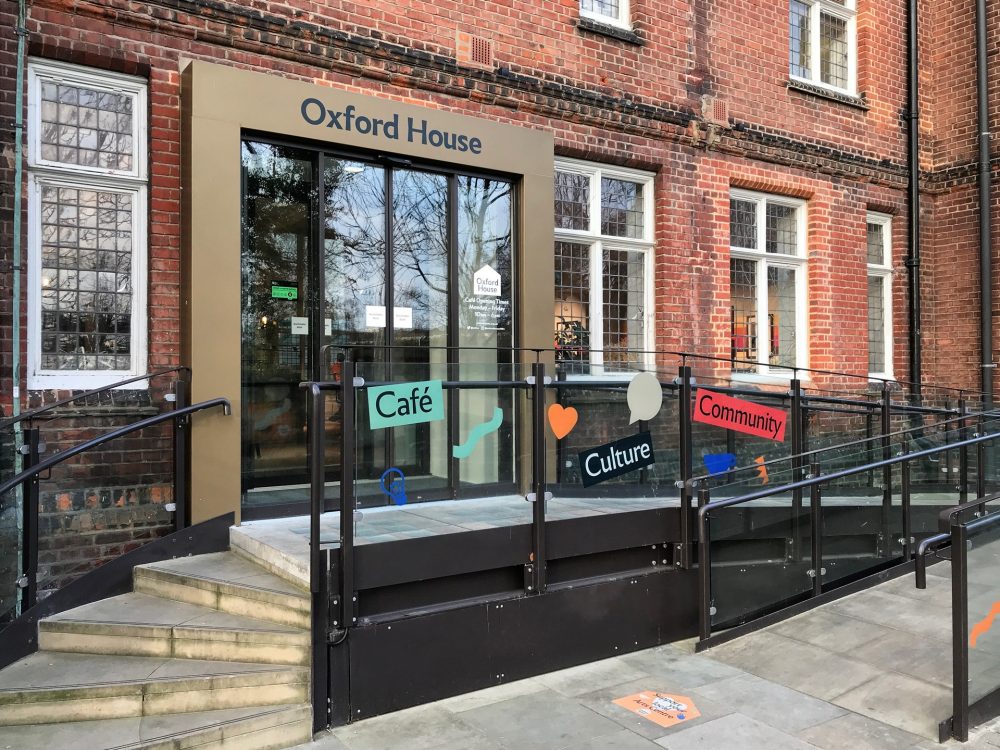 Talk by Tower Hamlets based photographer Raju Vaidyanathan
Raju Vaidyanathan has been documenting London's East End since the 1980s. The talk is free and at Oxford House on Thursday 3rd Feb at 6.45pm. It's organised by Four Corners: reserve your place here.
Postscript
This was a fascinating talk. Raju Vaidyanathan has lived in and near Brick Lane all his life and started taking photographs in 1983 after a friend gave him a camera. He documented everyday life, the stuff most of us just walk past. What's unusual about Raju is that he knows who the people are in the photos, and has lots of stories to tell. He's working his way through scanning the 40,000 negatives he's taken!
But what were once familiar scenes 30-40 years ago are now a valuable historic archive. Let's hope Raju can find the time to write the book he's got inside his head.
You can see some of Raju Vaidyanathan's photos in this Guardian article.
My photo below shows him at Oxford House in conversation with Carla Mitchell of Four Corners.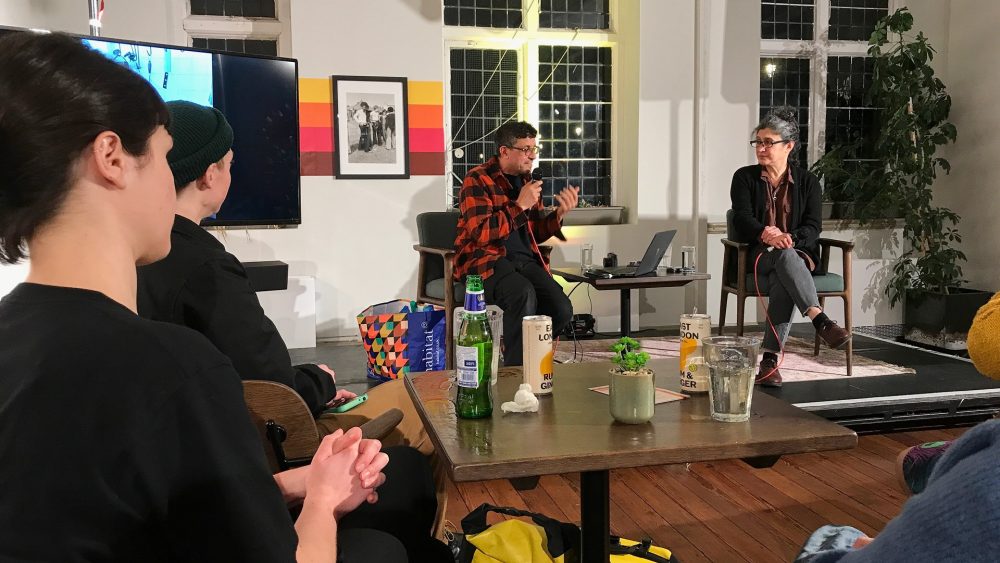 The 1920s – Beyond the Roar
This free exhibition is at The National Archives in Kew: simply take the District Line to Kew Gardens. Beyond the Roar opened on 21st Jan 2022 and is open Tues to Sat 9.30 – 17.00. They also offer free tours by the curators which you can book here.
Alan Tucker