I walked across to the Velodrome on Saturday and took these photos of some road racing. It's great that our Olympic Legacy has turned out so well.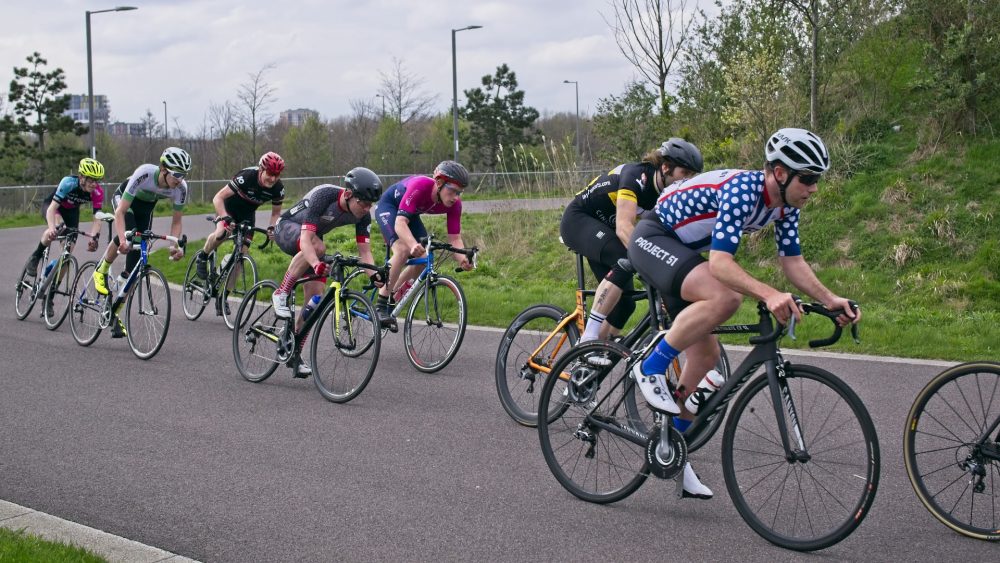 The first images of a proposed spherical sport and music venue to be built at Stratford have been published here in Dezeen magazine. The exterior and interior of the huge sphere will be covered with screens described as the "largest and highest resolution media display on Earth". It will be on the edge of the Olympic Park beside Westfield. With 18,000 seats it will make up for the loss of quiet a number old time cinemas! It's been designed by Populous, whose London base is at Putney.
One of our neighbours in Bow, who sings in the City Chamber Choir, emailed to say: "My next City Chamber Choir concert is going to be a very fancy affair at Covent Garden complete with very famous violin piece The Lark Ascending. If you're free to come, there's a discount on tickets bought online before 15 April. The concert is at "The Actors' Church" – St Paul's Church, Bedford Street, Covent Garden WC2E 9ED, at 7pm on Tues 15th May 2018. More info and buy tickets here.
I've been rushing around this last week shooting and editing a promo video for some friends who are putting on the first ever Urban Tree Festival. It will be in May, and you can watch my little masterpiece and read all about it here.
The Healthwatch Tower Hamlets team seeking to recruit an Outreach and Engagement Officer. This person will recruit, train and support a team of volunteers to undertake outreach to gather the views of local people of the health and social care services in Tower Hamlets; and support local people to access the information that they need to make informed decisions about their choice of health and social care services; and log those views and information requests on the Healthwatch Information System so they can be used to draw statistical data, compile intelligence reports and ultimately improve health and care services in the Borough. Apply here by noon 27th April.