A new (free) exhibition by New London Architecture called: Factory-made Housing: a solution for London? is on until 18th Jan 2019. It's at the Building Design Centre, just off the Tottenham Court Road, at 26 Store Street, London, WC1E 7BT. It's open Mon-Fri 9-6, and Saturdays 10-5.
Accompanying the exhibition is this huge list of fascinating tours and talks on the latest construction methods.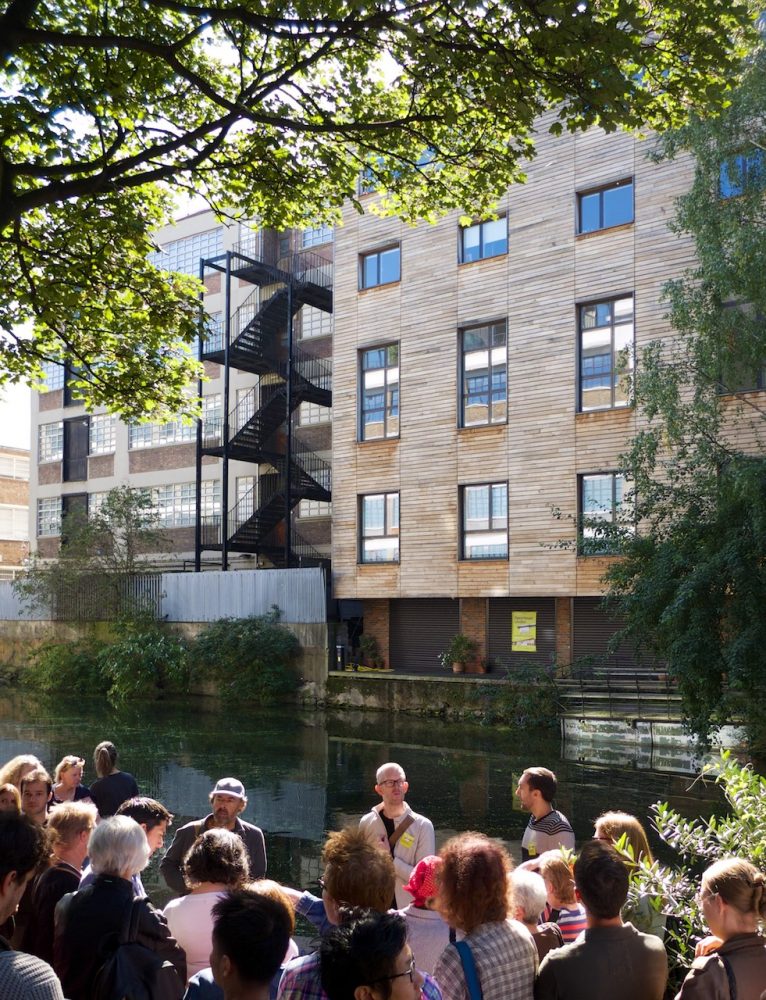 In 2015 I went on a London Open House tour of the timber buildings of Hackney and took the photo above.
My top photo is of the Stadthaus, Murray Grove, Hackney. It was built as a collaboration between Waugh Thistleton Architects, Karakusevic Carson Architects and KLH who made the timber panels. This is a nine-storey residential block with the load bearing walls, the floor slabs, the stairs and the lift core all made of timber. The structure of the building is made of large, pre-cut, cross-laminated timber panels. It took four carpenters 27 days to assemble the main structure. Wikipedia has the story here.
I've yet to go but I'm sure the exhibition will give us a fascinating insight into today's methods of construction. Look around you today and you'll notice other buildings using this construction system.