Towards the end of May the Geezers were privileged to have 98 year old Henry Glanz visit as a speaker. Henry arrived in Britain in 1939 as part of a group of 200 Jewish children fleeing Nazi Germany.
It wasn't until after the war that he discovered that his mother and his brother had died in 1941 in the Majdenek concentration camp, and his father had died in Auschwitz.
In 1930 his parents were running quite a successful textile business in Kiel, Germany.
In 1932, to many people's surprise, the Nazi Party won more votes than anybody else. President Hindenburg died in August 1934 and Hitler declared himself the leader of Germany. Jewish businesses were boycotted. Henry said he had an unhappy childhood being beaten up by other children and insulted by the teachers.
He said that in 1939: "My sister Gisela and I were lucky to get a place on a Kindertransport. My sister went one week before me. I was on the last Kindertransport, crossing the Dutch border five hours before the German invasion of Poland." Gisela was sent to a hostel in North London. Henry was sent to a disused castle in Wales. Conditions were primitive.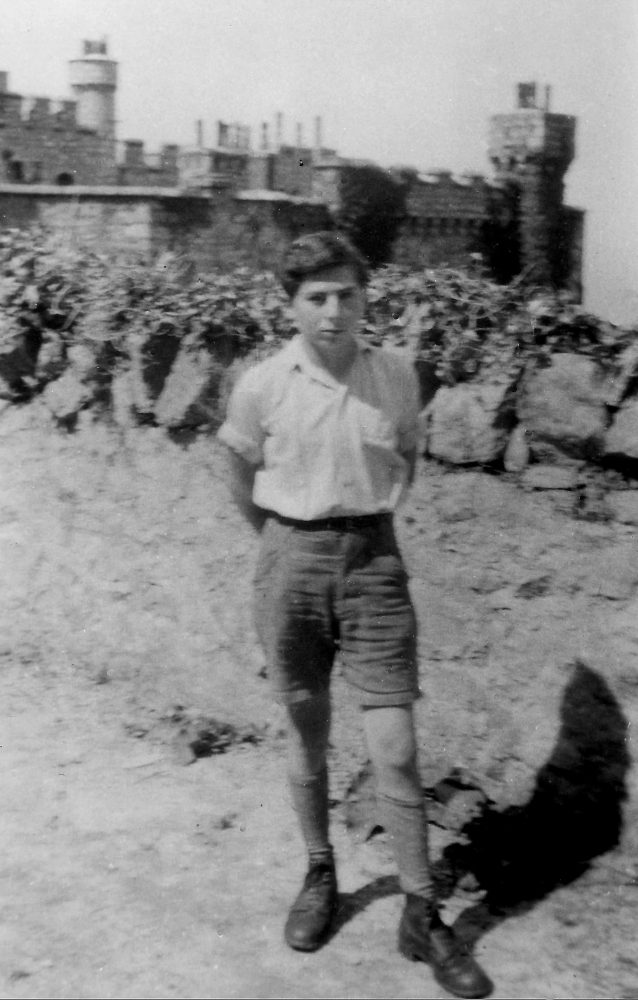 In Wales the group worked for local farmers learning agriculture, whilst receiving schooling. The local population were friendly towards them and helped to make Gwrych Castle more liveable . A couple of years later he came to London to work in a factory producing machine guns and was able to meet his sister again.
In 1947 he married Roberta Cooper who everybody called Bobbie. They celebrated their Diamond Wedding anniversary in Bevis Marks Synagogue in 2006.
Eddie Snooks, the Geezers Chair said: "Henry was an absolute gentleman and very sharp witted for his age.
"He was pleased that we could still hear his Welsh accent mixed in with the East End and German.The years have not dulled his memory and he said several times how lucky he was to have been on that last train.
"He is welcome back at the Geezers at any time."