In May Healthwatch Tower Hamlets took to the streets to ask people for their thoughts and expectations around shaping health and social care services.
The survey found that walking was the most popular form of exercise for local residents. Some said that air pollution, followed by personal safety were obstacles to getting more exercise. You can read the full results here.
Healthwatch Tower Hamlets are holding an event to:
• Hear what local decision makers are doing with your ideas.
• To ask you what the next steps might be to putting your ideas into action.
This is your chance to influence structures and services aimed at helping local people to stay healthy.
The event is taking place on: Wednesday 12 September 6pm – 8pm, in Room 5 Education Centre Mile End Hospital.
Book your free tickets this event here.
There will be some great food and a chance to network.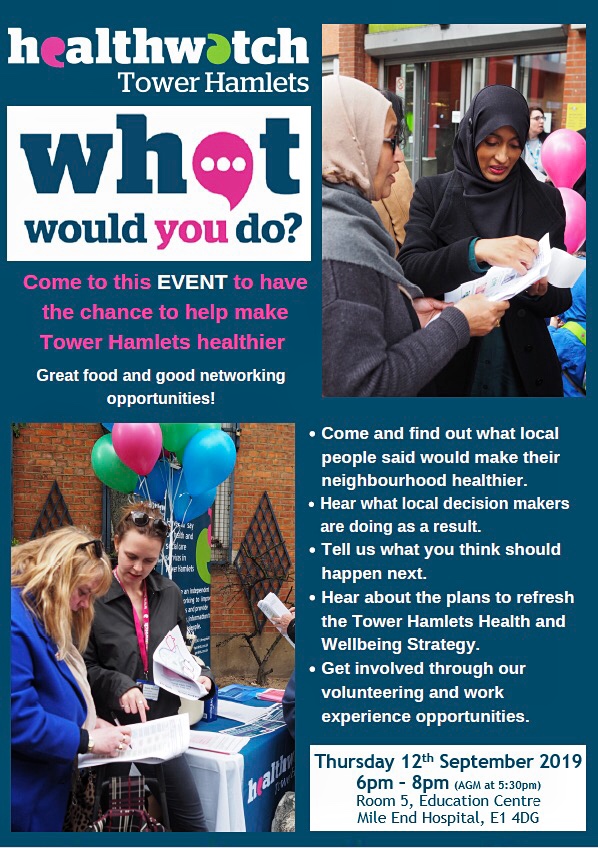 The Healthwatch AGM will be held from 5.30 just before the event. You are welcome to attend both.