Trees for Streets is funded by the government and aims to plant an extra quarter of a million street trees across the country. Tower Hamlets was one of the first councils first to get involved, launching the scheme in June 2021.
In mid-September the Good Gym runners met on St Stephen's Green, Bow for a workout before heading off to leaflet the neighbourhood to inform residents about the Trees for Streets scheme.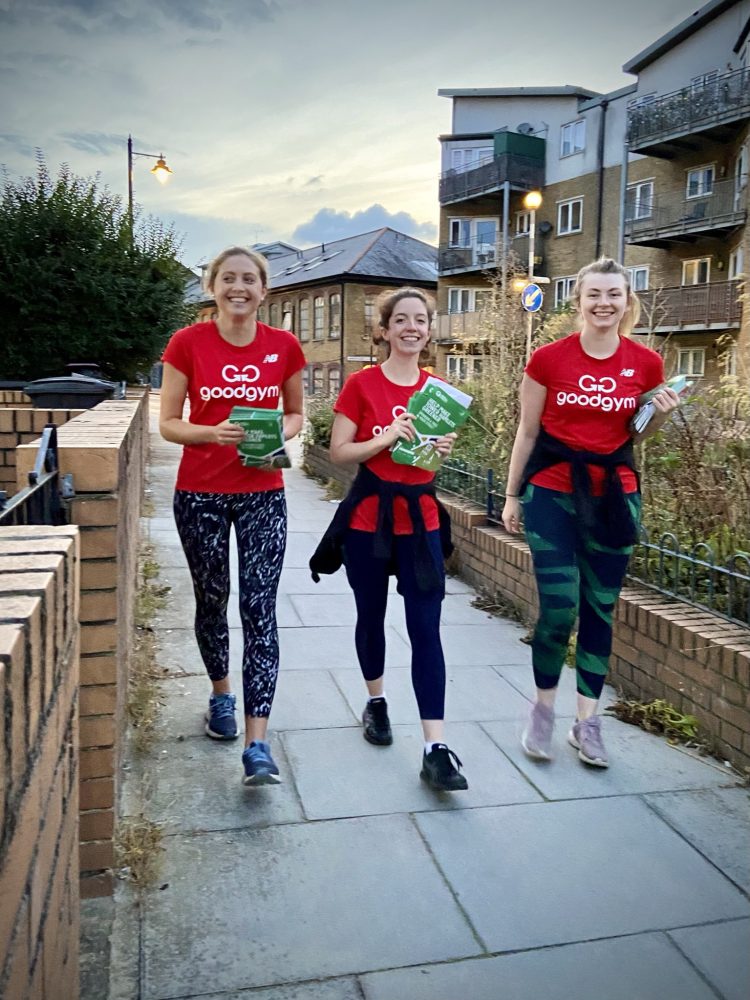 Here's how to sponsor a tree in Tower Hamlets
Identify a location that you think might be suitable and enter it on the Trees for Streets website here
The council will conduct a survey taking into account things like buried gas pipes, the pavement width etc.
If your location is suitable you will need to make a £250 sponsorship donation
The council will plant the tree in late autumn or winter. It will be 3-4 metres high, and comes with a strong stake and a wire mesh tree guard. If you are able to water it during the summer it will be a great help
There is lots of help to guide you through the process.
The Benefits of Street Trees
Trees make neighbourhoods nicer, people feel better, and reduce stress
They capture carbon dioxide, create oxygen and clean the air of pollution
Trees reduce flooding by absorbing water
They keep us cool in heatwaves
About GoodGym
GoodGym keeps people fit by combining exercise with providing help for local communities. Visit their Tower Hamlets group for more information. They kindly sent us all the photos here.