Geffrye Museum expanded and renamed
The renovation of the Grade 1 listed almshouses and the additional development of 80% new space is almost complete. The renamed Museum of the Home will open as soon as the Covid rules allow.
The almshouses were built in 1714 with money provided by Sir Robert Geffrye, an English Merchant who invested in erm, transatlantic trade. It has been decided to explain and keep his statue.
The National Lottery Heritage Fund provided £12.3 million of funding and more was provided by major donors, trusts and foundations, companies and individuals.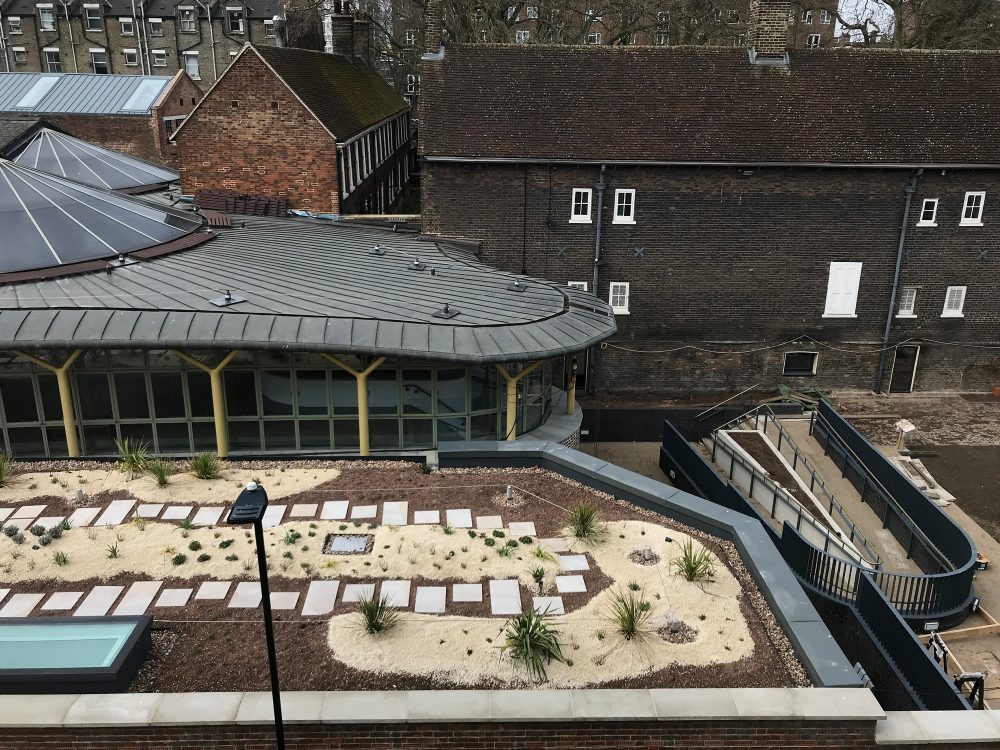 The almshouses were repurposed as a museum in 1914. It specialised in furniture providing a reference source for the local furniture industry. It's about to reopen with a new layout and displays to reveal and rethink the ways we live and think about home.
It sounds great and I look forwards to visiting. The Museum of the Home is right beside Hoxton overground station. Although this station opened in 2010 the line itself opened in 1867 and ran down to Broad Street. Check the museum website for the opening date.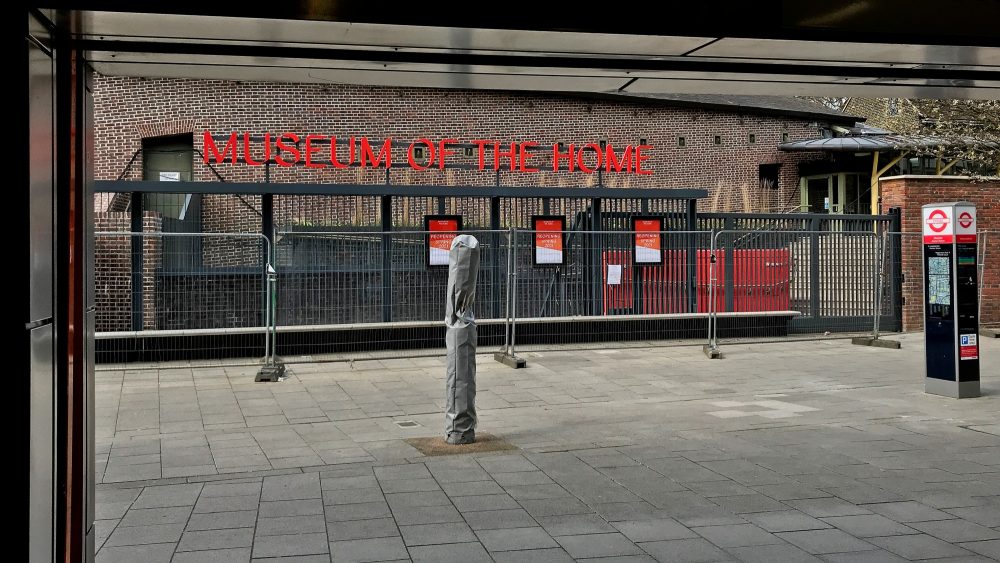 Easter Walks in Rotherhithe
Just across the Thames from Wapping, The Brunel Museum have organised a series of walks:
The Rotherhithe Garden City walk
The Victorian Rotherhithe walk
The Wapping Adventure
The Brunel Museum is at London, SE16 4LF. It's very close to Rotherhithe Overground Station. Book tickets here.
London Fields Lido re-opening
London Field Lido will be open from Monday 29th March. You can book a week in advance. All the available slots rapidly disappeared.
Healthwatch Tower Hamlets
Do you, or someone you know, have a health condition that impacts daily life?
Healthwatch are looking to understand how the Covid-19 pandemic is impacting the experiences of disabled local residents with health and social care services. They are trying to find out what can be done to make things better. They've setup a questionnaire – all answers will be strictly confidential.
Answer the Healthwatch questionnaire here.
Worried you might have Covid-19?
There are now three Covid-19 testing sites in Tower Hamlets:
Ecology Pavilion, Mile End Park, E3 5TW
Watney Market, Idea Store, Shadwell, E1 2FB
Jack Dash House, 2 Lawn House Close, Isle of Dogs, E14 9YQ
Book online here, or call 119.