Some of the Geezers, all 70 plus have been going to weightlifting classes at BGWLC, the Bethnal Green Weightlifting Club.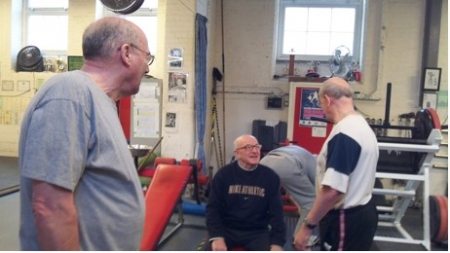 They run free classes for any males over 55 on Tuesday and Thursday mornings, 10.30 to 12.30.  Everyone is welcome.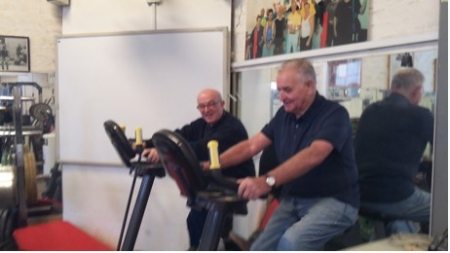 The club  have produced many good lifters over the years, Olympic and Commonwealth Medalists as well as World European and British champions in both Weightlifting and Powerlifting.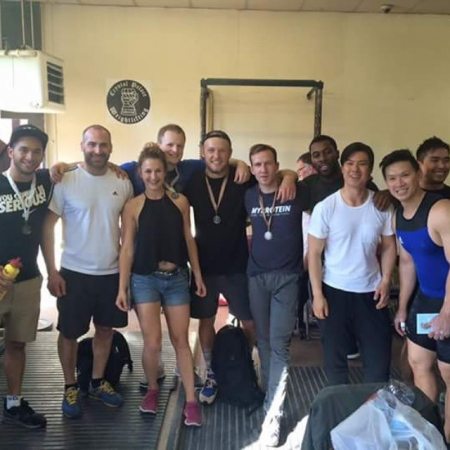 The club can trace its history back to 1926 when the gym was at Wolverley St of Old Bethnal Green Road ,the Secretary being Mr C R Paine.  They have a picture at the gym from that  time with various club members. The club moved to its present site at Turin Street in 1930 when it became part of the Adult Education Centre ,whilst all the while maintaining its independence.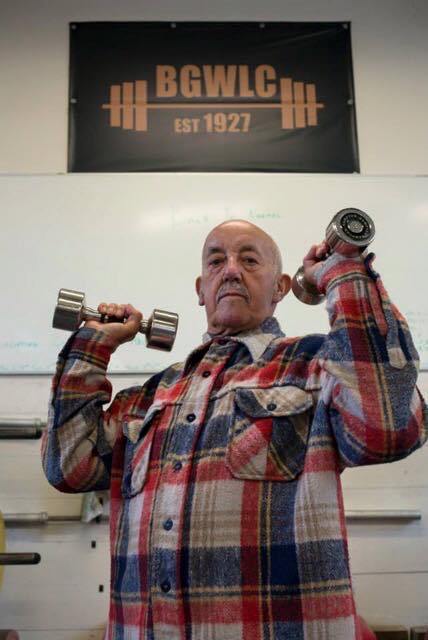 Club Legend Ron Whittam in 2014
Around 1950 they moved into their current building and have used it for 52 weeks a year ever since.    Since 2015 they have been running as an independent gym with Charity status .
To find out more and to get involved visit the Club website here.