Artist Louise Gridley gave the Geezers a sneak preview of The Pun, their Bare-All 2016 Calendar at last Tuesday's meeting.  The Calendar was greeted with universal enthusiasm.  Shot in the local Eleanor Arms,  The Pun is a tongue-in- cheek take on the Sun's Page Three,  full of  naughty shots of the Geezers in the buff and of  innuendo reminiscent of saucy seaside postcards.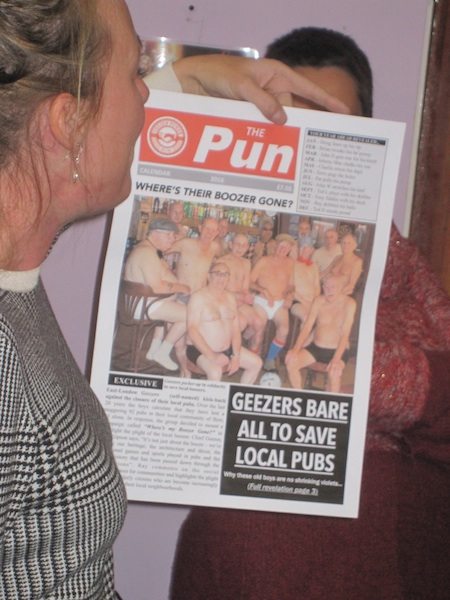 The Geezers agreed to invest in a an initial print run,  with the profits going to the Where's My Boozer Gone Campaign? and to local charities supporting the elderly.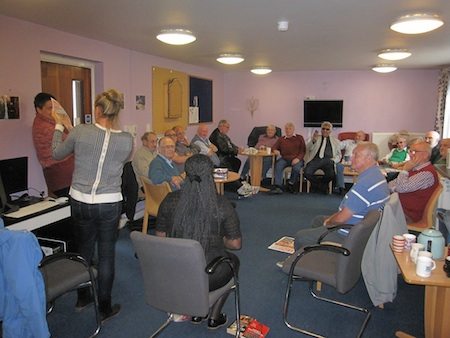 You can buy the calendar here!
Click here for our original post about the shoot.