Four of the Geezers and some of Coopers Court Residents attended Leyton Orient Football Club for a Dementia Friends event last month on the day of the Orient v Portsmouth match.  They were non-Football club affiliated Ricky Ayliffe and Tony Basra, West Ham United fan Don Tomlin and Leyton Orient fan Ray Gipson.  The tickets were arranged by Kate Angus of Link Age Plus who went along with them.
The trip focussed on the medical work carried out in the Medical Centre that runs alongside Orient's Brisbane Road Ground next door to their Supporters Club E10.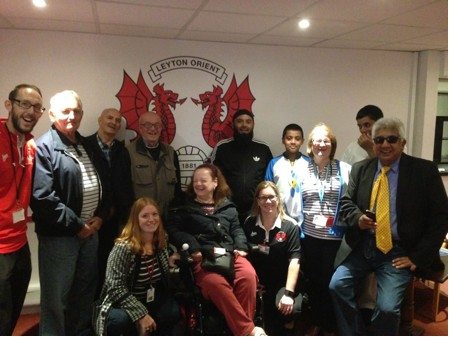 At one point they were joined by Theo the Leyton Orient mascot.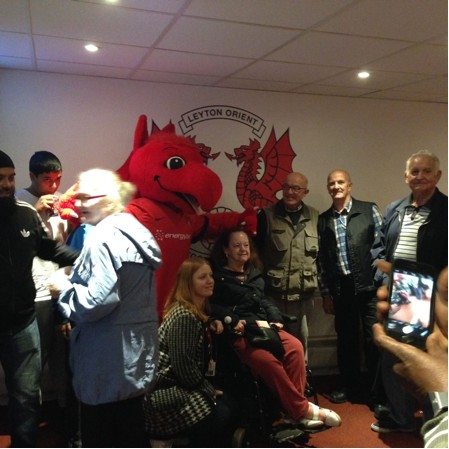 The Event included receiving hospitality from Leyton Orient, food and drinks, free items of Leyton Orient literature including a Team Photo Poster and tickets to the match on Saturday 8th October 2016 v Portsmouth.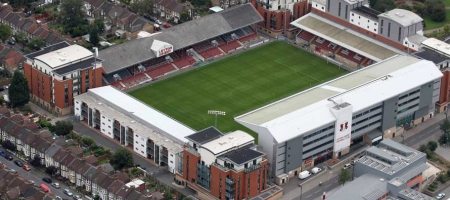 Brisbane Road for those who have never been there recently is nothing like the real football ground that it was, it is now a football ground that has residential flats built in to it with balconies inside the ground itself, it looks strange from outside as well because it looks residential and not like a sporting arena.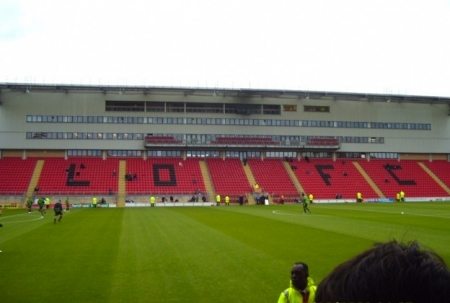 For footballing reference, this was the first game for the O' s newly appointed Italian Manager Alberto Cavasin and disappointing for both him and for Ray Gipson as Leyton Orient lost 1 – 0 to Pompey!