The Geezers's youngest member, Barrie Stradling, will be one of the stars of Headway's Dance in December marathon at the Soutbank Centre in aid of Headway, the brain injury charitable trust.  Barrie's singing will provide some of the music for the 8hr marathon that runs from 12.00 -8.00pm on December 13th.
Barrie was a soul singer before he suffered a brain injury 9 years ago in a hit and run accident in Mile End, which left him in a coma for 6 weeks.  With help from Headway East London he has re-learnt how to sing and to remember lyrics, and his voice still has that wonderful gravelly, soulful feel. Don't miss it!   His full story is featured in this week's East London Advertiser.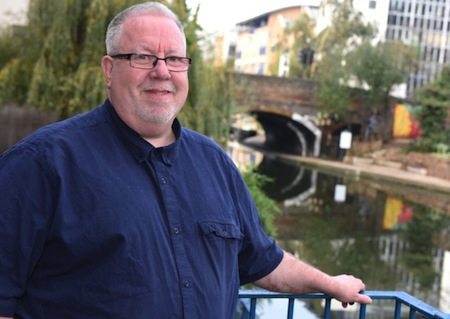 Barrie now works as a volunteer at Headway.  He would  love to see you at the Southbank Centre on the 13th.  Here's more information and how to get involved.
Dust off your dancing shoes this December, to help Headway East London support those affected by brain injury.
Sign up for Headway's Dance Marathon in Partnership with Southbank Centre.
When: Sunday 13 December, 12 – 8pm
Where: Southbank Centre, SE1 8XX
What: Accompanied by a soundtrack from the finest DJs and bands in the city, this dance marathon will take you on a journey through time. Bring your friends and family and boogie your way from the 1930s to the present day, mixing lindy hopping and rock-and-roll with nineties booty wiggles, swing and even some hip hop, all whilst raising valuable funds for Headway East London!
Sign up here to secure your spot and to receive fundraising support and materials and then bring along your dancing shoes, plenty of enthusiasm and see if you can last until the grand finale!
Volunteer on the day
If you do not wish to participate in the Dance Marathon but would still like to help, you can still get involved by volunteering on the day.
We are looking for volunteers to help set up, sell cakes and cards, hand out flyers and tell members of the public about Headway and encourage them to get involved!
If you'd like to help out on the day please contact Emily or Laura on support-us@headwayeastlondon.org or come and see us in the office!