Despite the increasing craziness reported in the national news media, life in Britain continues as normal. On Sunday Gatcliffe Youth Football team played their first game of the season. Bradley Challis kindly sent us the match report below, along with some great photos.
---
⚽️Match report 08/09/19 Gatcliffe YFC VS Dagenham Utd BLUES⚽️
Today was our first competitive match of the new 2019 season and after a long lay off the boys were eager to get the season underway. At home against our old club Dagenham Utd BLUES was the fixture for today and a must win. With the boys now going into a competitive league with a league table we needed to put all that we have learnt in previous seasons into good practice.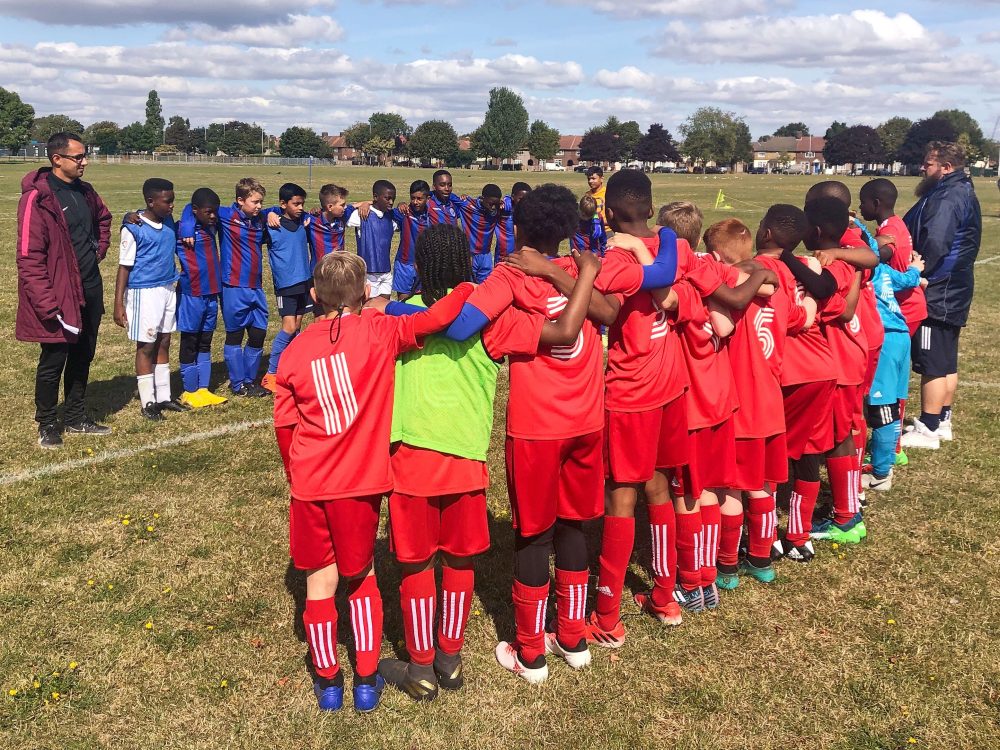 The match kicked off with the Dagenham BLUES and it was clear that their boys were certainly as eager as we were. Both teams were evenly matched across the field and we were definitely going to be in for a good game of football.
Gatcliffe took the lead in the first half with an unlucky own goal by the defender trying to steer the ball away from the Gatcliffe striker, after a great run and cross into the box. Without too much celebration Gatcliffe got back into position and the match continued again with end to end stuff, but as the whistle blew for halftime we were still just in front.
More of the same was the halftime team talk and we all agreed that we were still in for tough second half.
As Gatcliffe kicked off both teams continued as before both breaking into each others half and trying to get the next all important goal. Dagenham soon struck back with a rebound off the Gatcliffe keeper after a great initial save, and things were once again level. The Gatcliffe boys although a little unhappy put the pressure on Dagenham forcing some untimely challenges which would present us with a free kick from well outside of the box. As the ball was placed down on the grass there was only one thing on the takers mind and that was to hit the target and at the very least force the save. With three steps back and a short run forward the ball was struck ferociously over the top of every player on the pitch glancing the underside of the cross bar and rippling in the back of the net "Game on". Both the players and parents including those of the away team were applauding as we had just been treated to something special. With spirits high we closed the game out and with a 2-1 score line we had just put our first 3 points up on the board.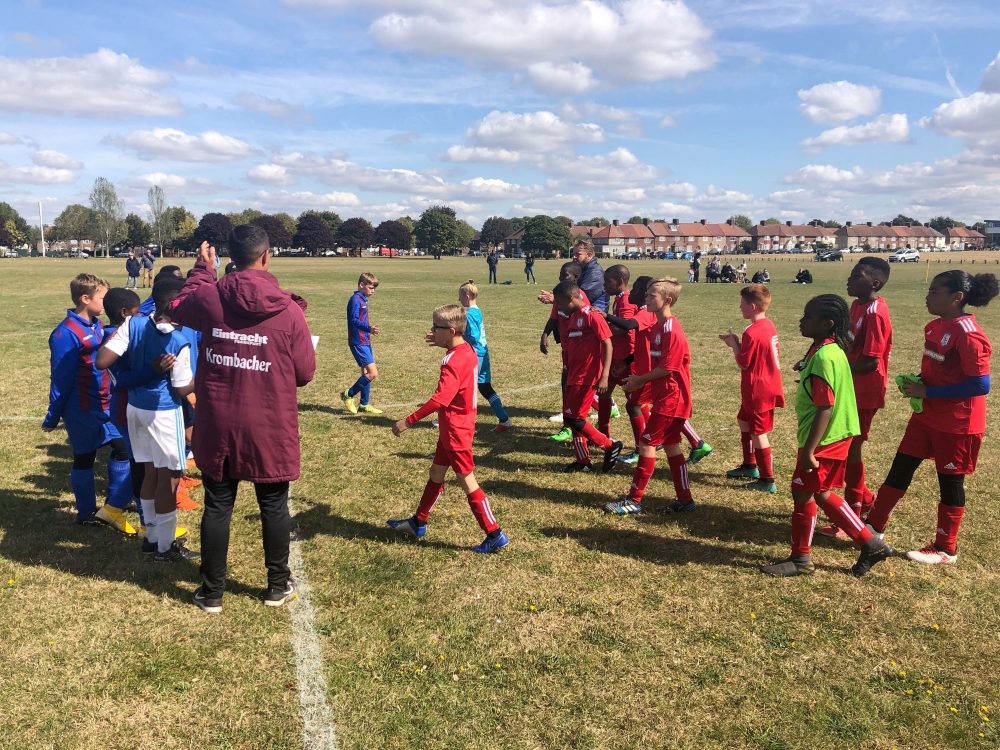 Well done today lads keep up the good work ?. Bradley Challis.