Another great win for Gatcliffe. Bradley Challis sent in this report of Sunday's football match.
⚽️Match report⚽️
Gatcliffe Whites vs Redbridge
Another home game today for the boys and this means an early start with setting up the goals. The weather outside looked grim and I knew today was gonna be tough.The opposition today was a Redbridge side with all to play for and a team who we have never met.
The match kicked off and the need to win and maintain our unbeaten streak was evident in the way the boys took off. Great link up play across the field was good to see with passes a plenty. Gatcliffe soon took the lead with a through ball from the Gatcliffe Goalkeeper which found the awaiting midfielder who comfortably skipped passed the Redbridge defence to score getting us off the mark. This was soon followed by our second, a shot initially saved slot home by the quick reacting attack. Redbridge at this point were still in with a shot but the Gatcliffe defence were just too strong.
Gatcliffe soon had their third, some serious running of the wings again causing problems every time meant for a one on one with only one outcome. Gatcliffe were controlling the middle of the pitch with a great display of determination to win every single ball. The Redbridge boys were still battling back but just couldn't seem to cope with the high pace the Whites were setting. Number four came with a cheeky cross which looped over the keeper from the outside of the box to the surprise of the winger. Halftime was soon approaching and even with the weather and the pace of the game the boys were still charging forward. A fifth just before the whistle was blown was taken effortlessly with a high shot hitting the back of the net leaving the keeper absolutely no chance and with this halftime had come around.Gathered together the Gatcliffe boys were ecstatic with such a lead but were now feeling a little tired.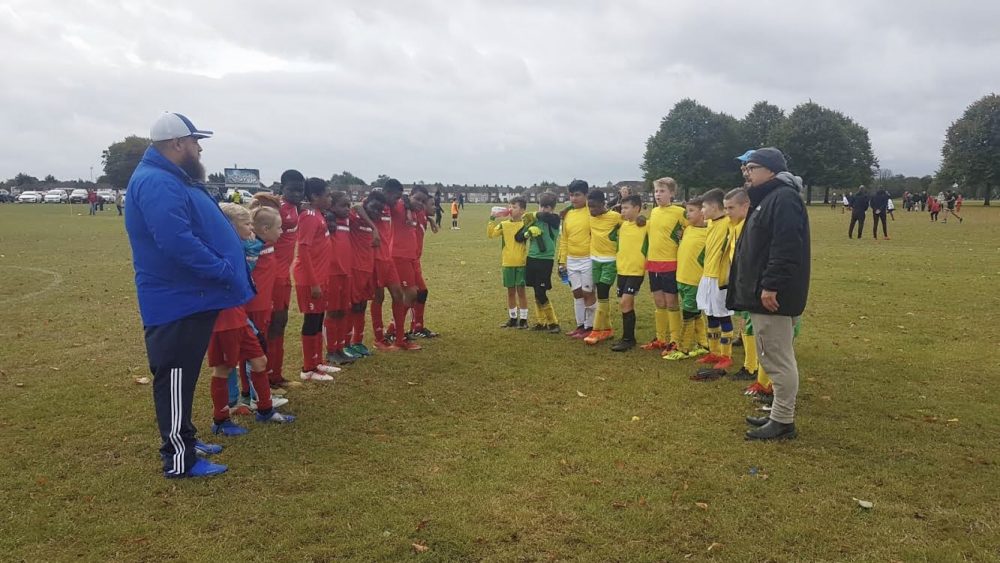 Back on the pitch and we were struggling to set the same pace, energy levels were down as we'd given so much in the first half.Gatcliffe were still in control and were keeping the ball high up the pitch. Chances were created but the Redbridge boys had decided to park the bus to try and keep the scoreline reasonable. Despite this Gatcliffe would score their sixth with some great movement and a simple shot just wide of the keeper. With Gatcliffe easing off the gas Redbridge managed a late consolation goal which didn't go down to well with the keeper looking to keep his first clean sheet of the season. Well done boys keep it up. Bradley Challis.?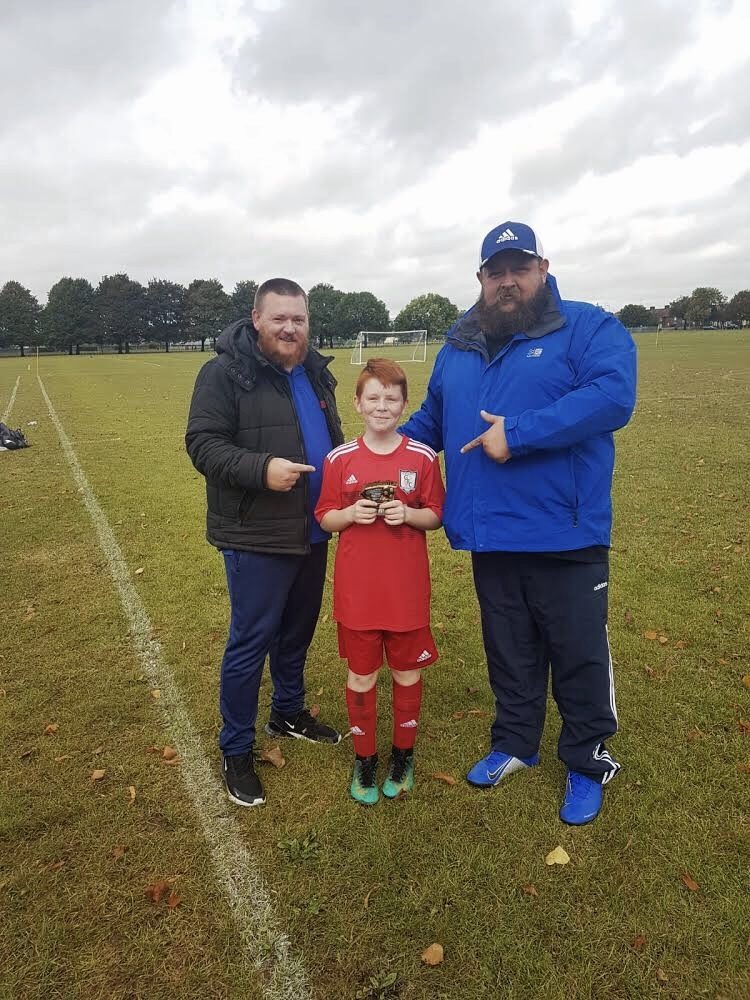 Arnold x4 Tyrell x1 Ronnie x1
Man of the match- Zack