New Local Funding Opportunities 2020
The Trustees of Action for Bow are pleased to invite applications from organisations for funding to provide services or activities for residents In Bow East or West from January 2020. Please contact Ahmed Hussain to enquire about potential bids and to request the brief application form. Email ahmed.hussain@bbbc.org.uk or telephone 0208 709 9748.
Applications need to be returned please by 18 October 2019.

Crossness historic sewage pumping station open day
This Sunday 11th Aug 10:30am – 4:00pm. It's at Bazalgette Way, London SE2 9AQ (Abbey Wood Station). Details and photo.

Tropez! Now on at Space Theatre until 17th Aug
This sounds fun: "A failed cat burglar and a gentle gigolo form an unlikely pair and take aim at the top of St-Tropez! Their plan? To pull off the biggest jewel heist in history." Space Theatre is at 269 Westferry Road, London, E14 3RS (Mudchute DLR). Booking on Space Theatre website.

'Our Place, Our Story' Community Summer Showcase
On Tuesday 20th August 7-8:30pm St Margaret's House are hosting a free event showcasing local creatives who will give you their take on Bethnal Green. The stories will range from Tudor times to today. It's on in the Hall at 17 Old Ford Road, London, E2 9PL. You'll need to book here first, as it's sure to be packed.

Camp Canary Children's Holiday Club
Camp Canary is an Ofsted registered, multi-activity holiday club open to all children aged 4 – 12 years. It's running until 23rd Aug and is near to Mudchute DLR. Details and booking.
Boarding the No.8 Buses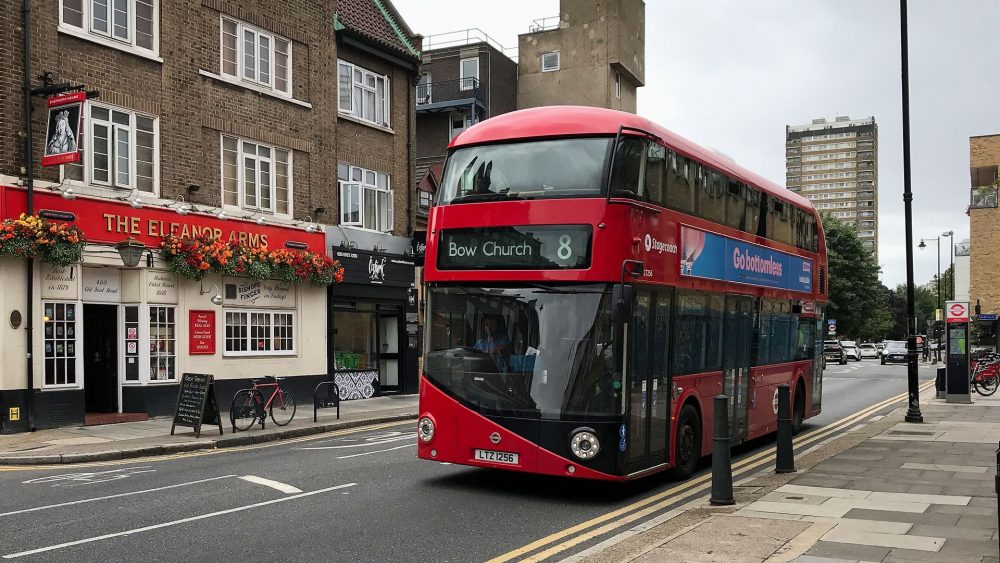 Transport for London emailed one of our members with the following information:
From Friday 9 August, customers will only be able to board new Routemaster buses on routes 8 and N8 using the front doors. You will not be able to board using the middle or rear doors, and will not be able to exit at the front. The yellow card readers in the middle and back of the bus will no longer be in use.

If you need to use the wheelchair priority space, you can still use the middle doors to board. If you're travelling with a buggy, let the driver know you need to board through the middle doors first. Then, go to the front and touch in on the yellow card reader or show your ticket to the driver.

TFL say: "We're making this change to make sure that everyone pays the right fare and to bring new Routemasters in line with how customers board other buses in London."
Tower Hamlets Transport Strategy
Today my house in Bow had a visit from a man conducting a survey on behalf of the council. This is a big step forwards. I won't bore you with what we said, but if you live in Tower Hamlets, and haven't already been asked, you can submit your responses to Tower Hamlets Council here.