With diabetes now affecting increasing numbers of older people the Geezers thought it would be a good idea to let people know about the 2015 Christmas Cook Book, and the national diabetes awareness campaign.  Sign up for here to join the nearly 1/2 million members of DCUK and get your free cook book with 46 delicious recipes.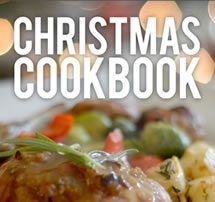 You also get access to free education programs, apps and 17 more recipe books.
If you're thinking about how to make Christmas lower in carb, there's a conversation going on that you should read.
If you have any food questions, ask them here in the forum.