FOR SAMA online film screening
Four Corners, at 121 Roman Road, Bethnal Green, have organised an online film screening and a separate Q&A with director Waad Al-Kateab on Zoom.
For Sama (top photo here) tells the story of Waad al-Kateab's life through five years of the uprising in Aleppo, Syria as she falls in love, gets married and gives birth to Sama, all while cataclysmic conflict rises around her. This is clearly an extraordinary film. Viewing is free – the instructions are here. Then on Friday 5th June at 7pm you can join the Q&A via Zoom. Register here to join the Q&A.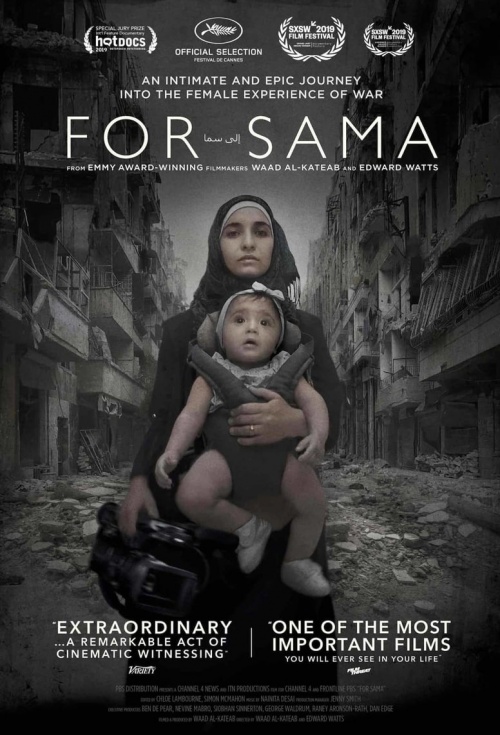 Courtauld Gallery Virtual Tour
The Courtauld Institute was being renovated before the lockdown. They created 360 degree online tours of the gallery before the work started. Then they loaned out some of their famous paintings to galleries around the world.
Take the tour of the Courtauld Gallery here. It really is quite amazing. Click with your mouse to stop the view automatically panning around. Press 'a' repeatedly on your keyboard to zoom in, and 'z' to come back out again. The two screen grabs below show how well it works.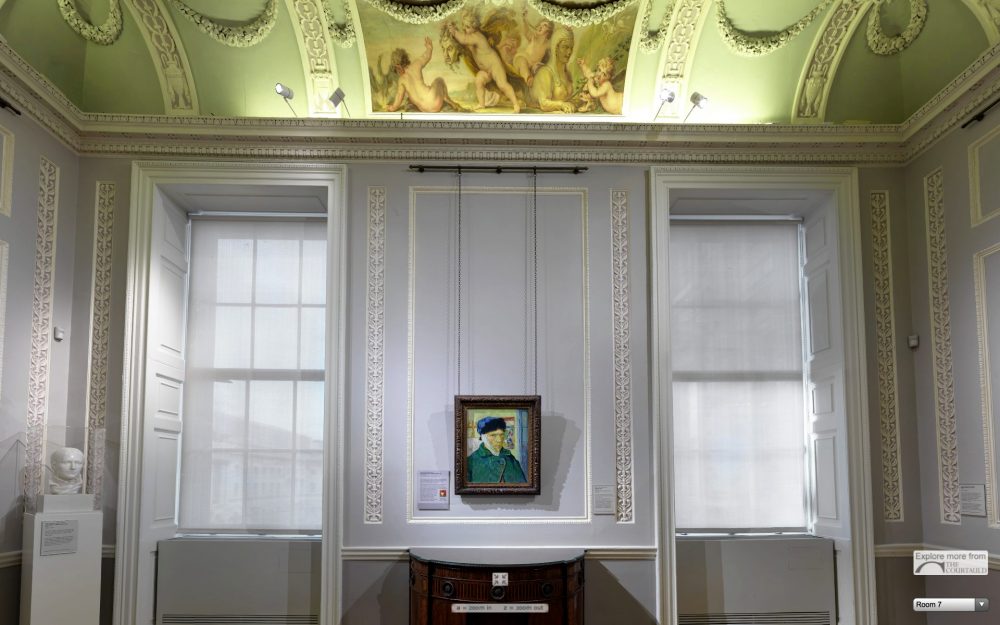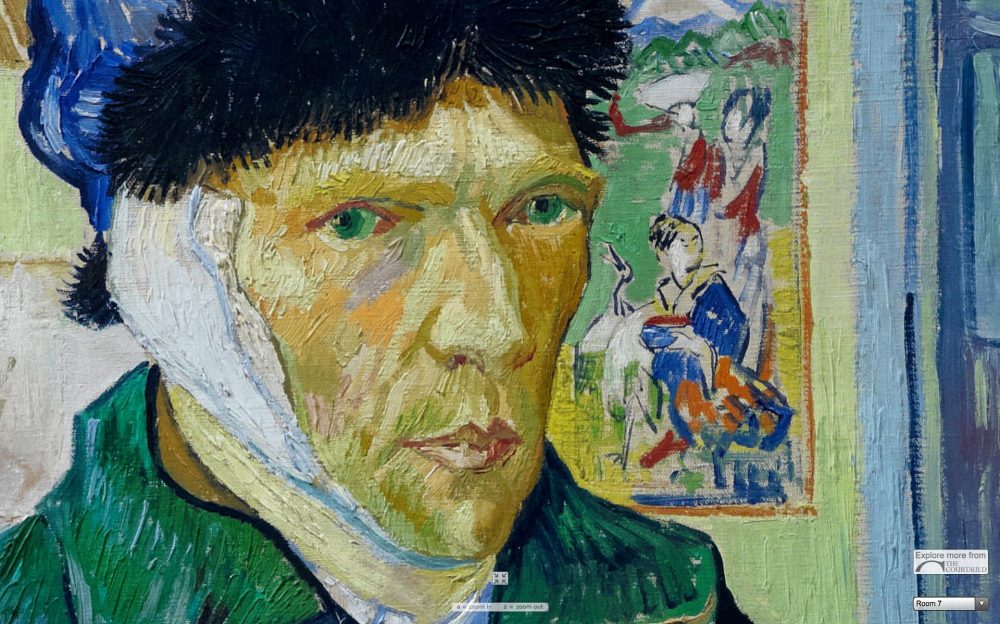 Poor Vincent painted "Self Portrait with Bandaged Ear'" in 1889. Sadly his beloved Chrome Yellow, and the later Cadmium Yellow have shifted and gone slightly brown and green with exposure to light. He did know this at the time, and applied thicker layers of paint to try to minimise it. What was most important to him was BRIGHT YELLOW. Read more about his painting here.
If Vincent van Gogh had been around today I'm sure he would have appreciated the Liquitex Professional Heavy Body Acrylic Paints which are on special offer at Great Art at 41-49 Kingsland Road. These are very stable.