The Geezers go to Maldon 20th September
And so, for the very final daytrip of summer 2023, it was a windswept, slightly overcast day. But as we set off, similarly to the last trip, the sun (just briefly) snuck out.
Every seat was taken with 17 Bow Geezers and friends on board a smaller than usual vehicle. The Action for Bow funded minibus whisked us off to the Essex maritime and market town of Maldon situated on the river Chelmer just off the Blackwater estuary.
After a smooth hour and ten minutes' drive we arrived at our first point of call: Maldon's Combined Services Military Museum. More rays of sunshine greeted us as we spilled out of the minibus to inspect some serious military hardware in the forecourt opposite the entrance to the museum.
Before we entered the Museum, a friendly volunteer gave us an excellent top line introduction of the history and evolution of the Museum. Once inside, she outlined how the collection was arranged in clearly explained categories over all three floors of the converted former bonded wine warehouse that's been the Museum's home since 2001.
As her initial impression of the Geezers was favourable, she remarked how some groups can be a bit unmanageable. A few of us muttered we didn't think any of us were closet pugilists but, then again, we reminded her that we'd only just arrived.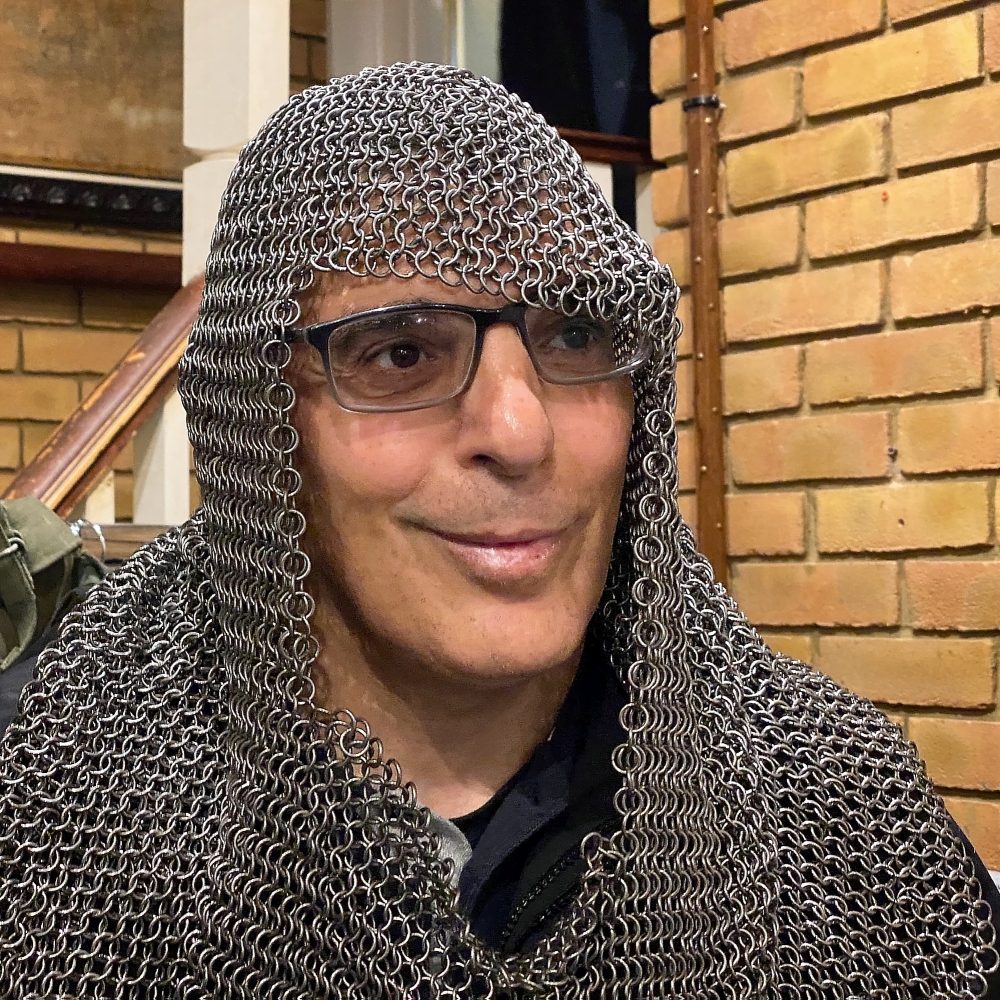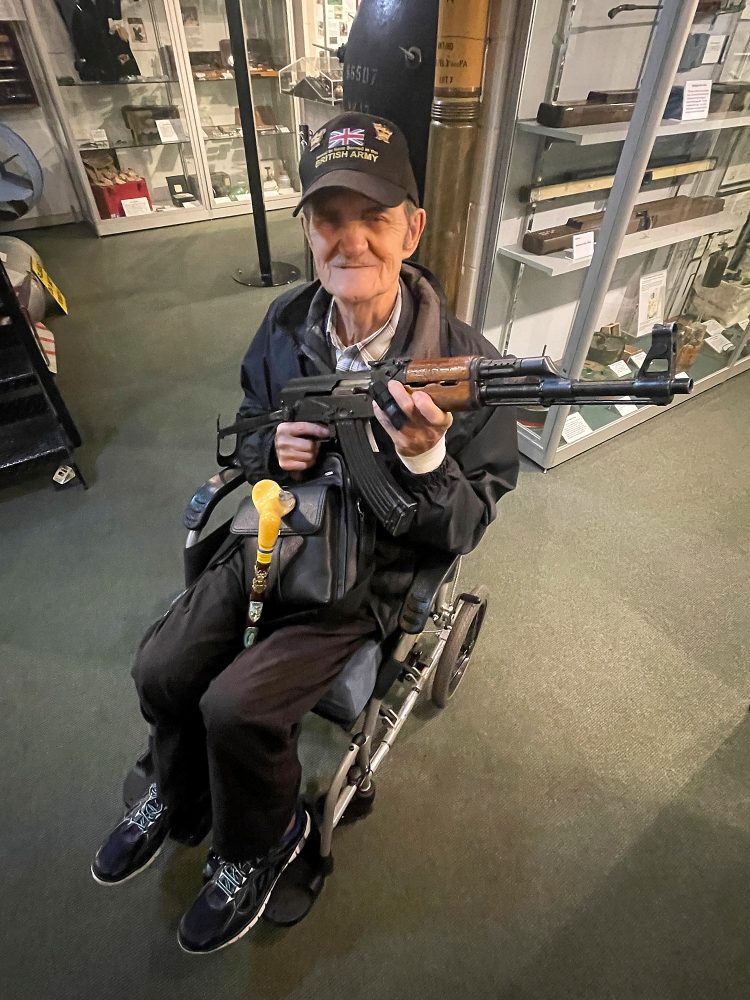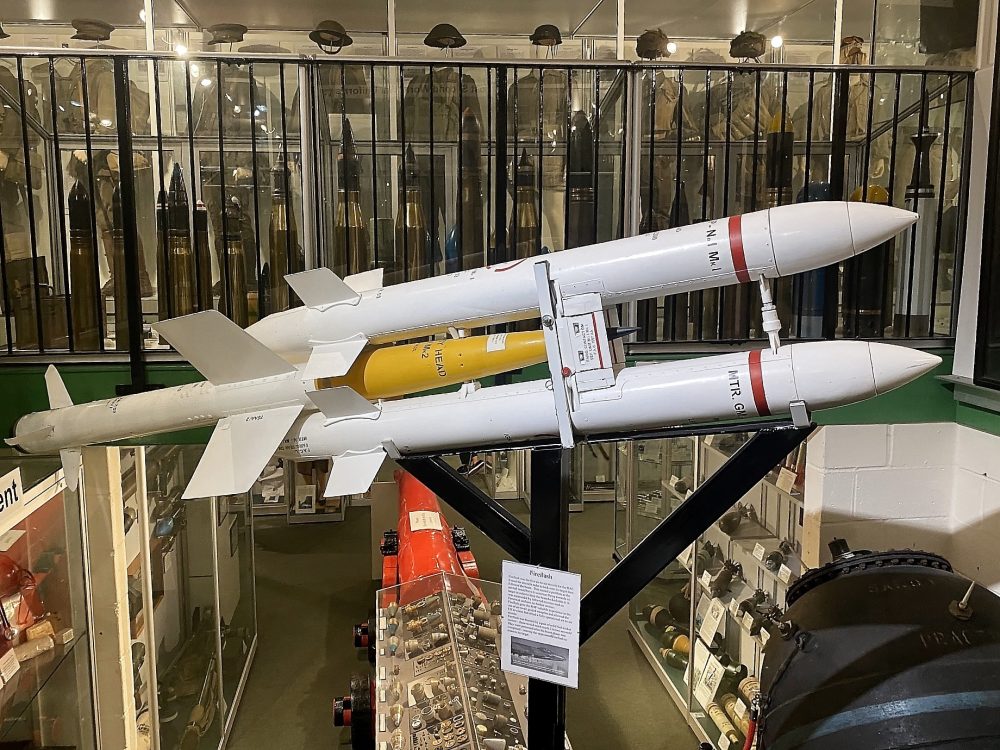 A truly magnificent variety of military artefacts – period and contemporary uniforms, medals, knives, spears, swords, guns and many much more – are on display.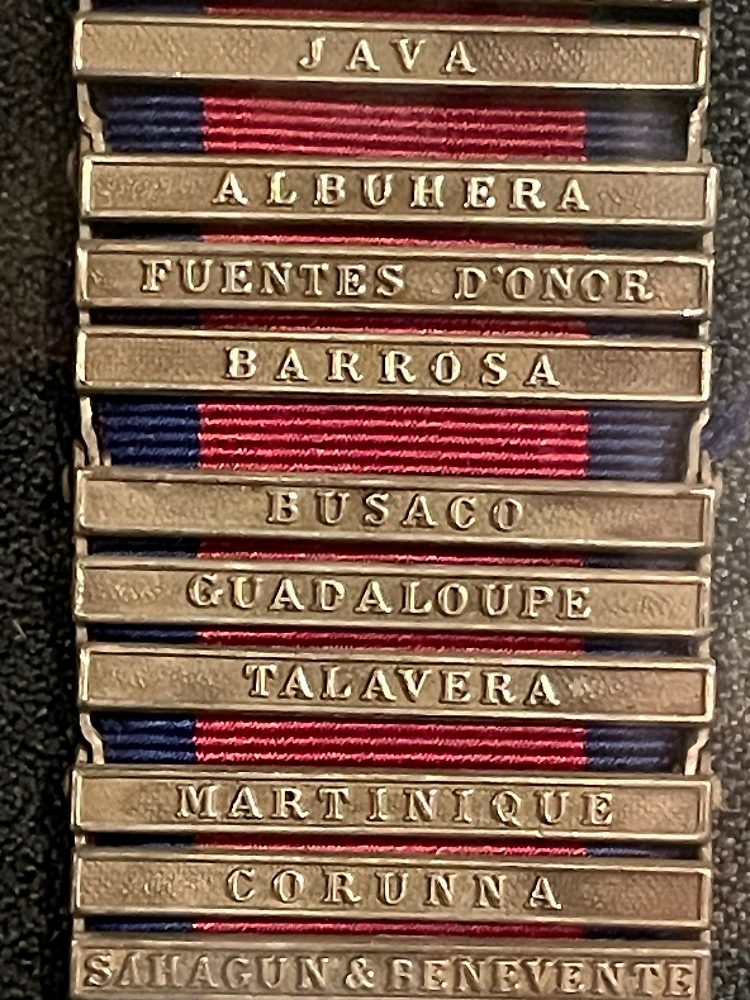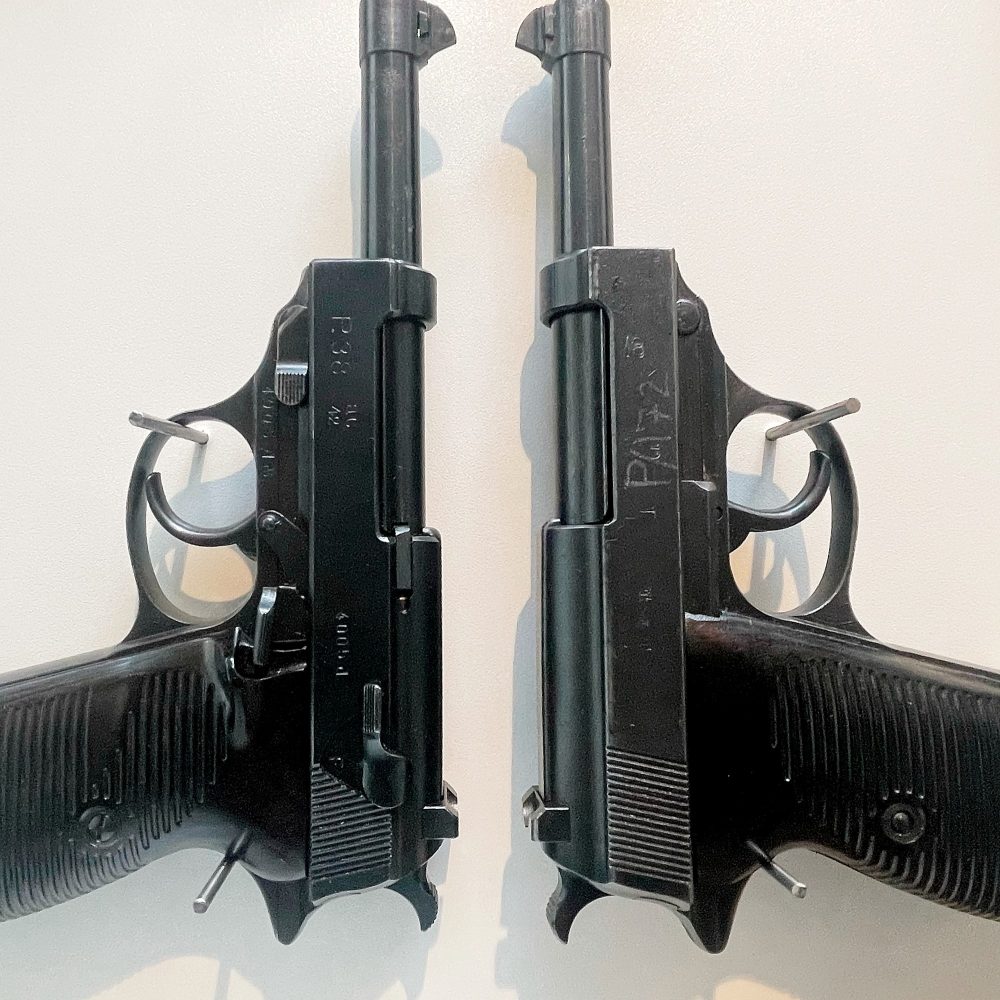 The Museum houses one of Europe's most extensive and historical Firearms collections as well as one of the finest collections of spy equipment in the world. There's even examples of real-life James Bond style gadgets and covert weapons used by both Western and Russian spies.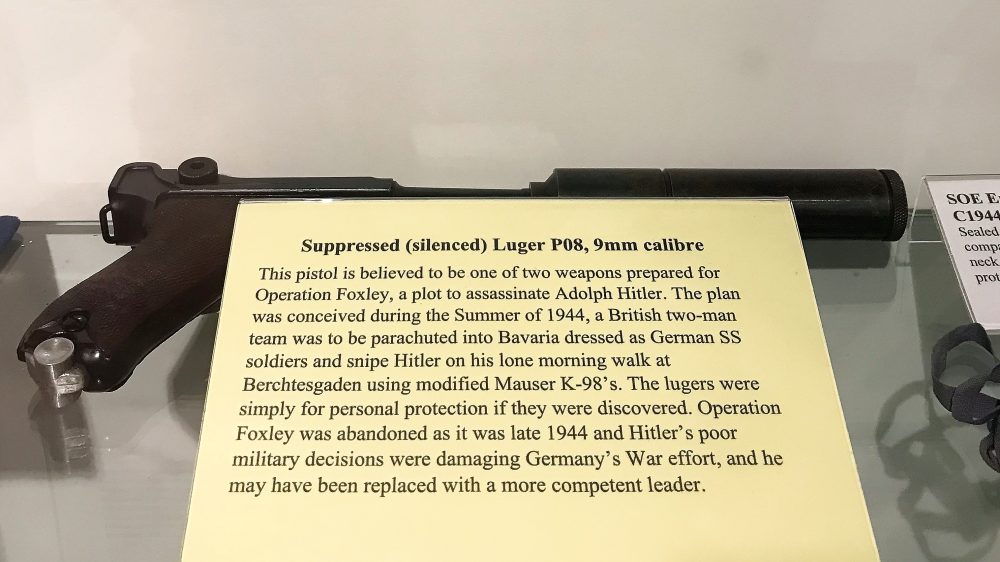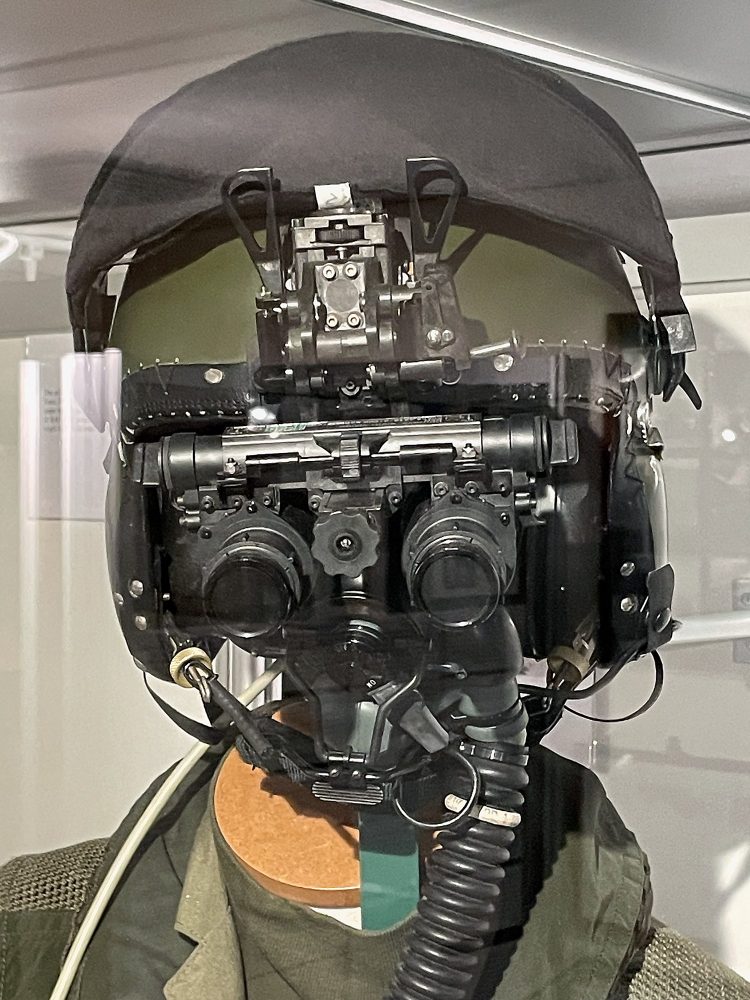 We marvelled at man's capacity for all this inventive ingenuity to imagine and then make all these tools to defend and attack. There are exhibits that remind us of the horrors of the past. Will we ever have the foresight to know how to furtively nip mad dictators in the bud? Or must we, most likely, be forever resigned to being so fully tooled-up?
Riveting stories of awe-inspiring, selflessly devoted acts of bravery abound in the collection. The many medals on display are a testament to the soul of man.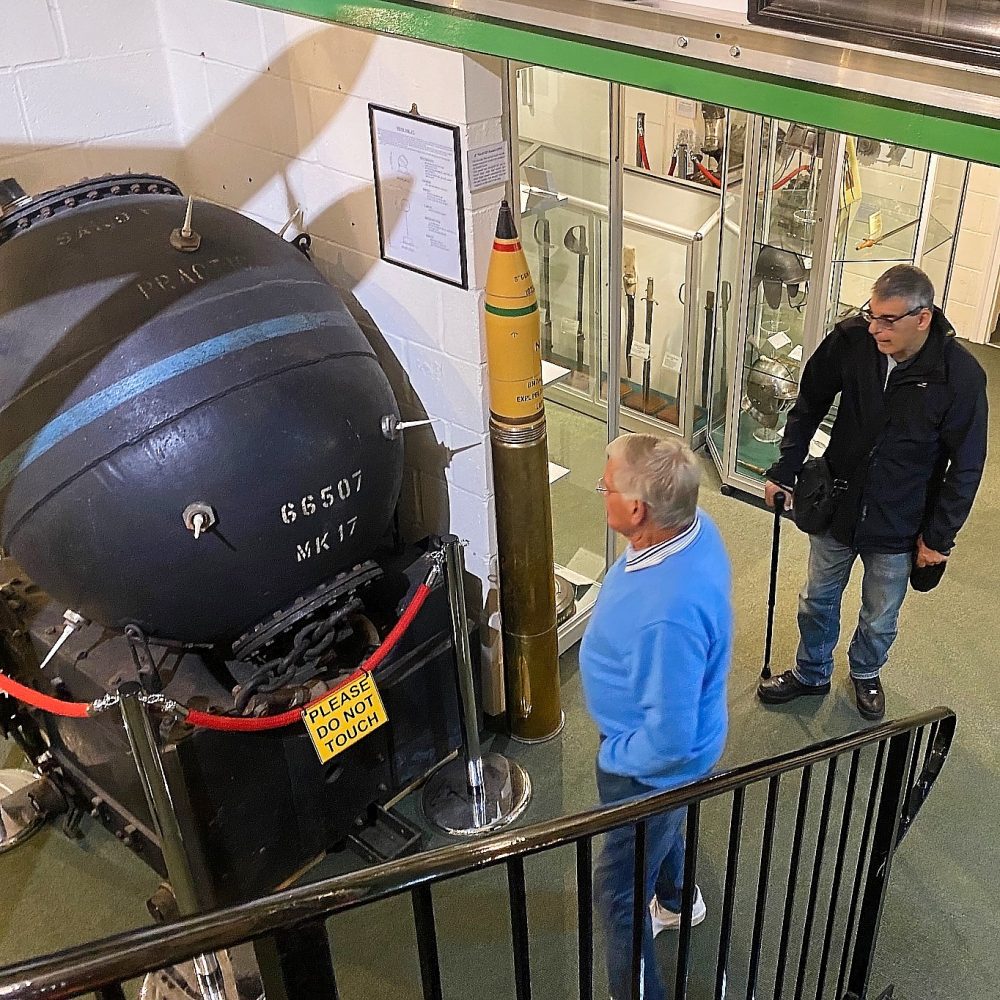 The word fantastic was used by many of us. There was so much to absorb and take in, however, that some felt sufficiently overwhelmed to want to experience and learn some more from the Combined Services Military Museum on a return visit. Indeed, we were invited to come back in the afternoon if we so wished.
And so, after thanking the Museum volunteers, by lunchtime we dispersed in different groups. Not everybody can walk at a clip so not everyone is able to see as much of a place as others.
For those that can, there's plenty to explore in Maldon. It has many delightful architectural gems among them a church or two, a Meeting House and a Moot Hall. The old Station, very close to the Museum, is a magnificent example of Victorian architecture. All of us relished the opportunity to gaze with wonder at the gorgeous Thames barges adorning the quayside of the river Chelmer while a few checked out the High Street to maybe buy some world-renowned Maldon salt or hunt for sustenance from the highly recommended (unfortunately shut) specialist seafood shop.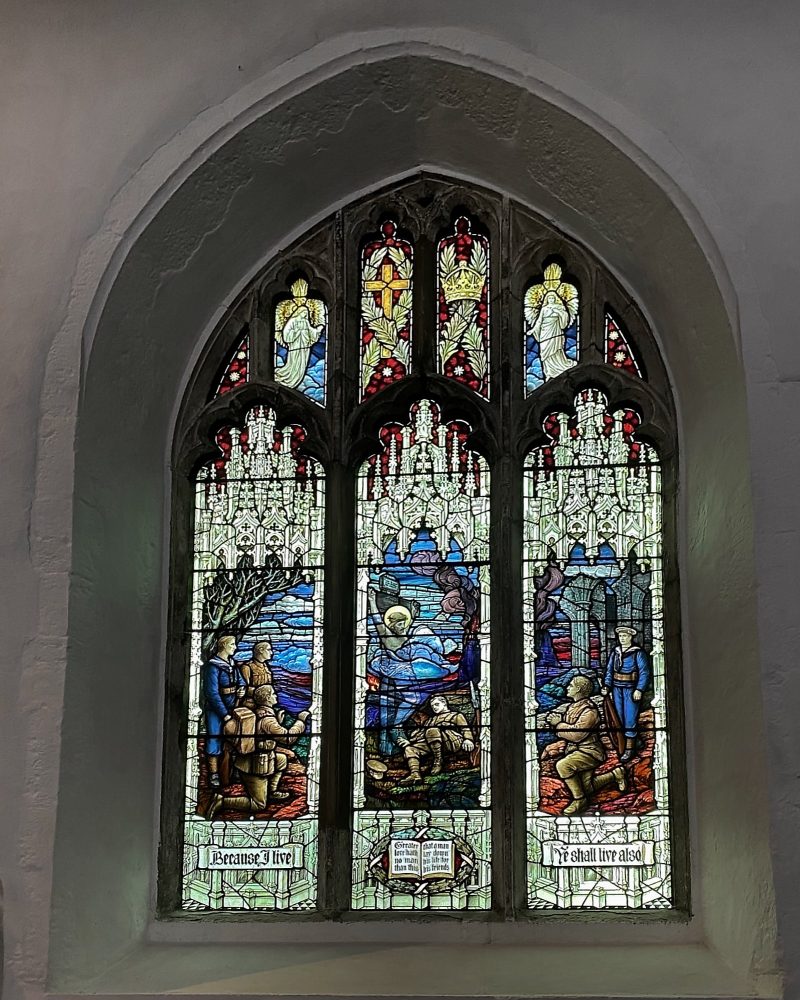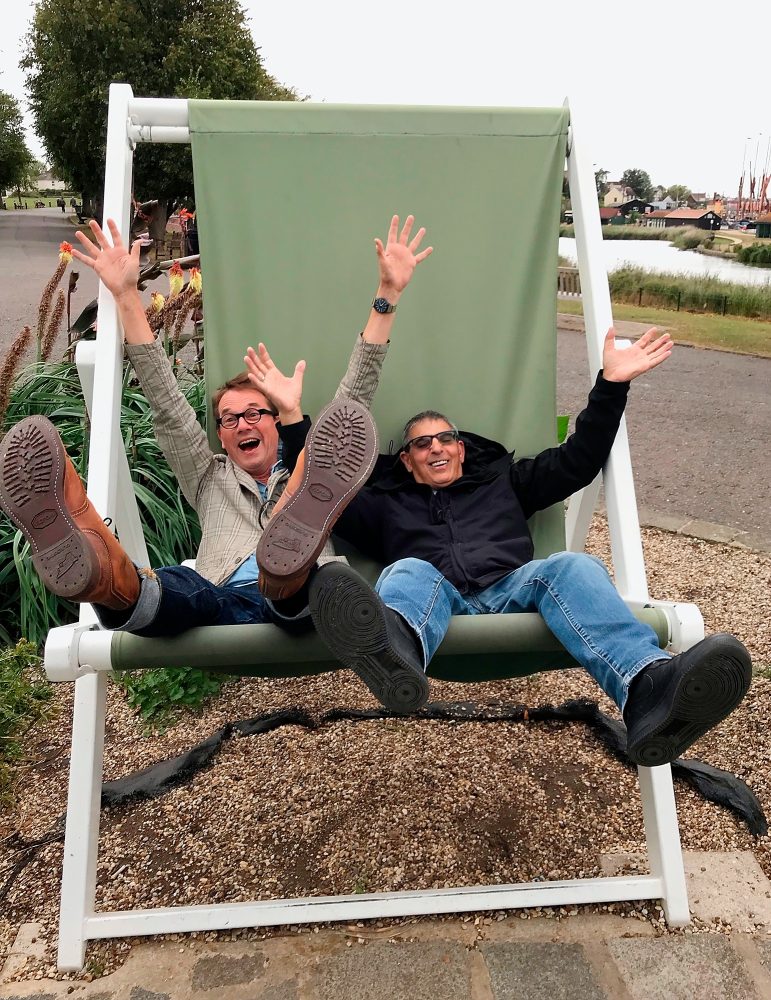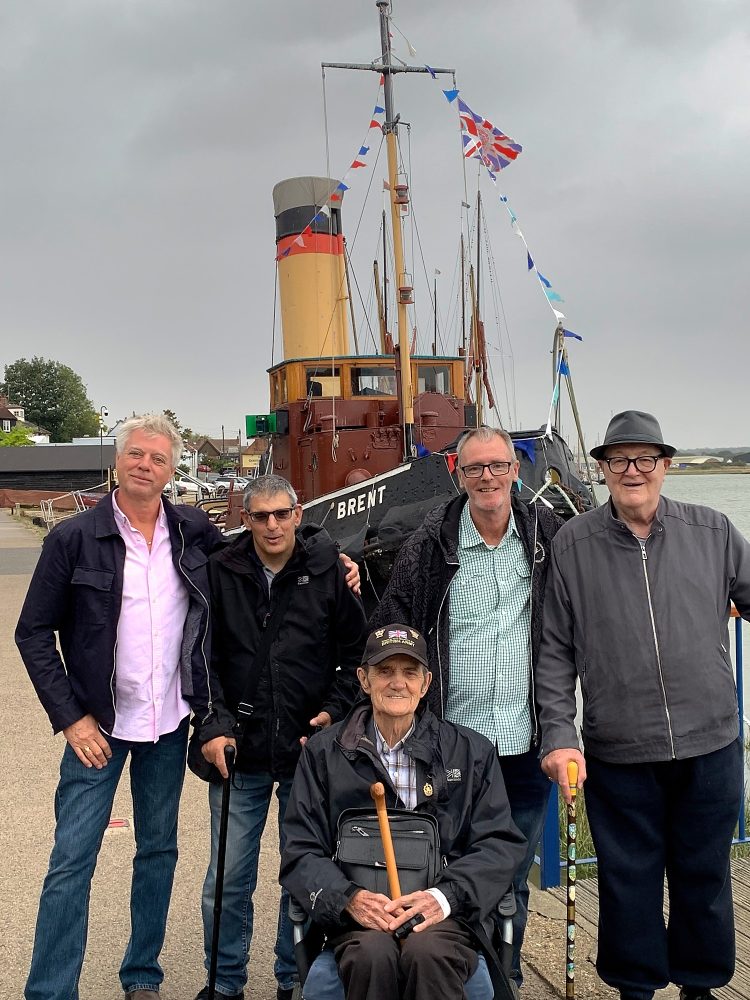 And so, onto: pub(s) – Lunch at The Queen's Head, the menu offered a selection that also included delicious fish and chips (…."looks like a whale-sized portion!"), huge burgers and massive hot dogs; all the Geezers chomped extremely well at this quayside tavern. We quaffed a pint of two here, too. Others first tied a few on at The Muddy Duck and then joined us at The Queen's to eat and sup a tiny bit more. A few also welded on a final Ship Full Sail at The Fish on the Quay. Squeeze in all three inns – three in one, one in three inns…or something?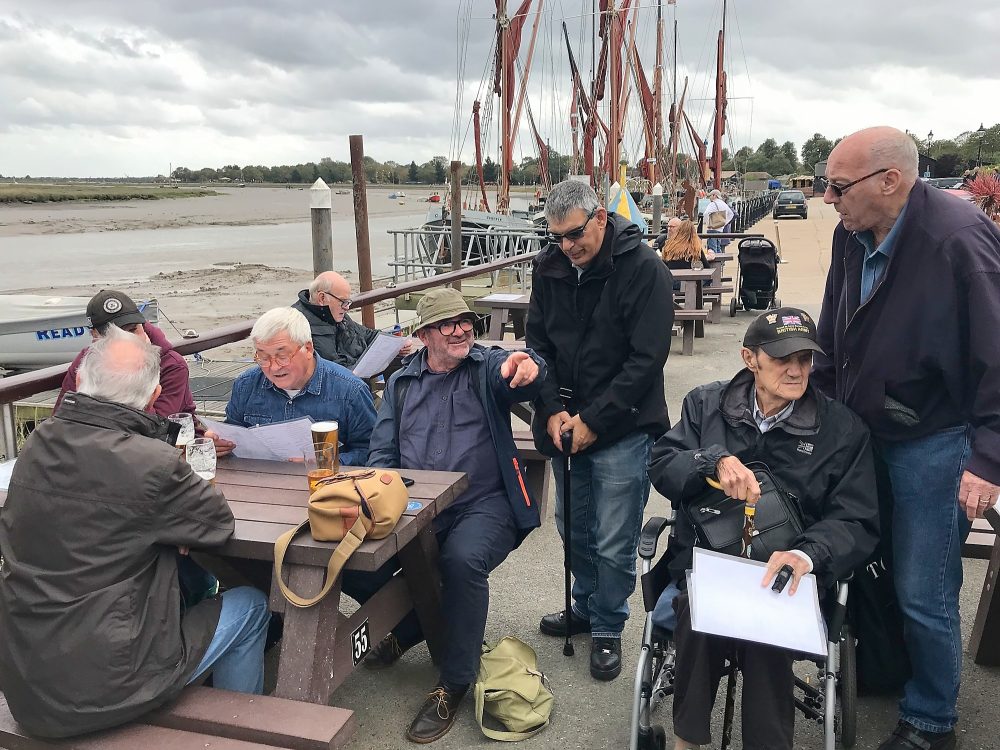 Outdoors at The Queen's the wind blew fierce enough to scoop the heads from off our full pints whilst we quaffed our chips quick in case they flew, too.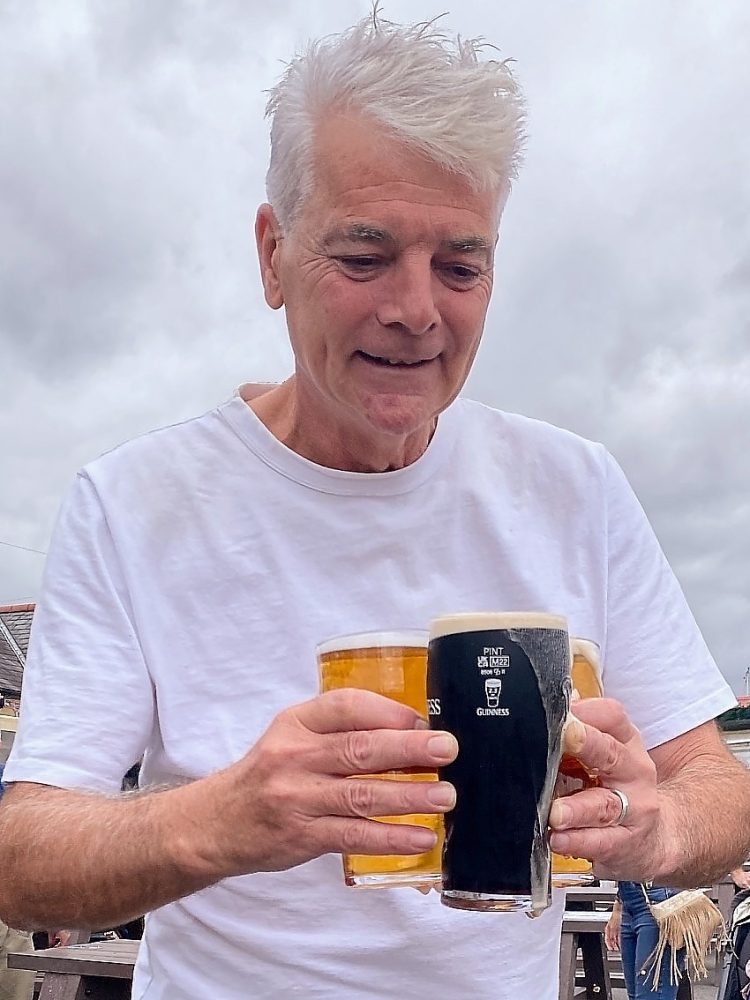 "It was more than just a bit drafty for us on draught".
"Time and tide wait for no man": at Hythe Quay the tide started to rush in as the river covered the mudflats – timed, as always, by the "RULE OF TWELTHS". Every estuarine place in the world is prettier and even more pleasing when the tide is up.
A stunning classic, white-hulled gaff-rigged yacht, in mint condition, threatened to float beside an already afloat, exquisite clinker-built dinghy tender with considerably less draft.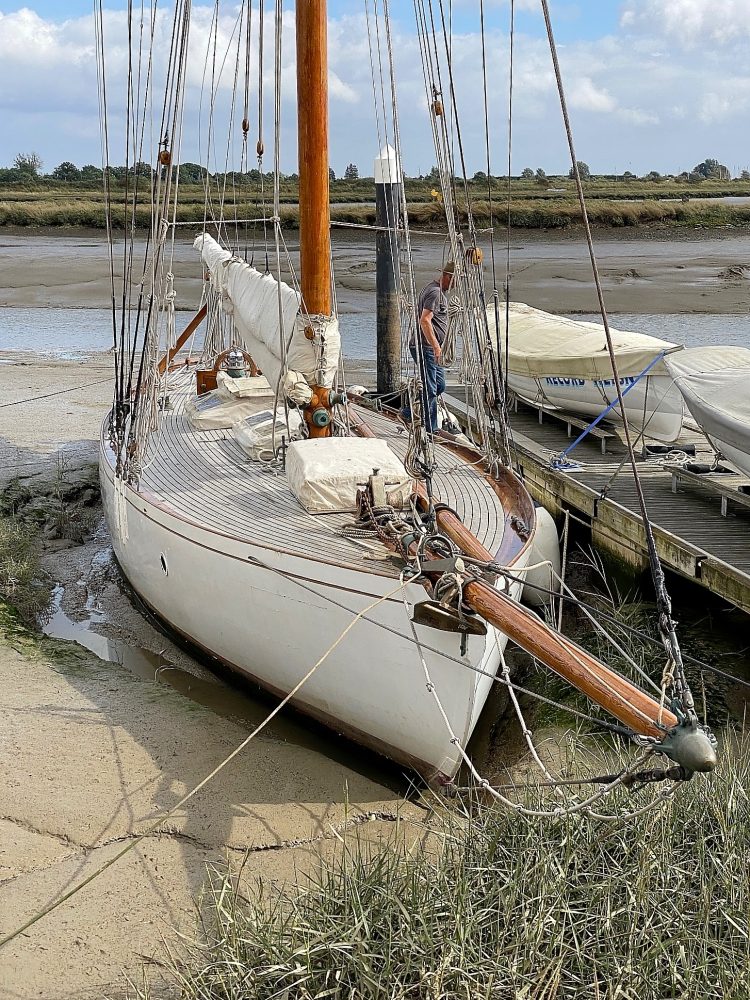 We were too late for being drafted in for the Maldon Mud race run in May, but we'd all had a cracking good time, in September, in this attractive hilltop town with a history dating back to Saxon times.
Back in Bow it didn't matter it was September in the rain.
Paul Dixey