What's on soon in the East End
The Village Butty is this Saturday (14th July 2018) in Mile End Park near the Palm Tree pub. The fete runs from 12-10pm and will have music, tug of war, step dancing, food, drink more. See the poster below.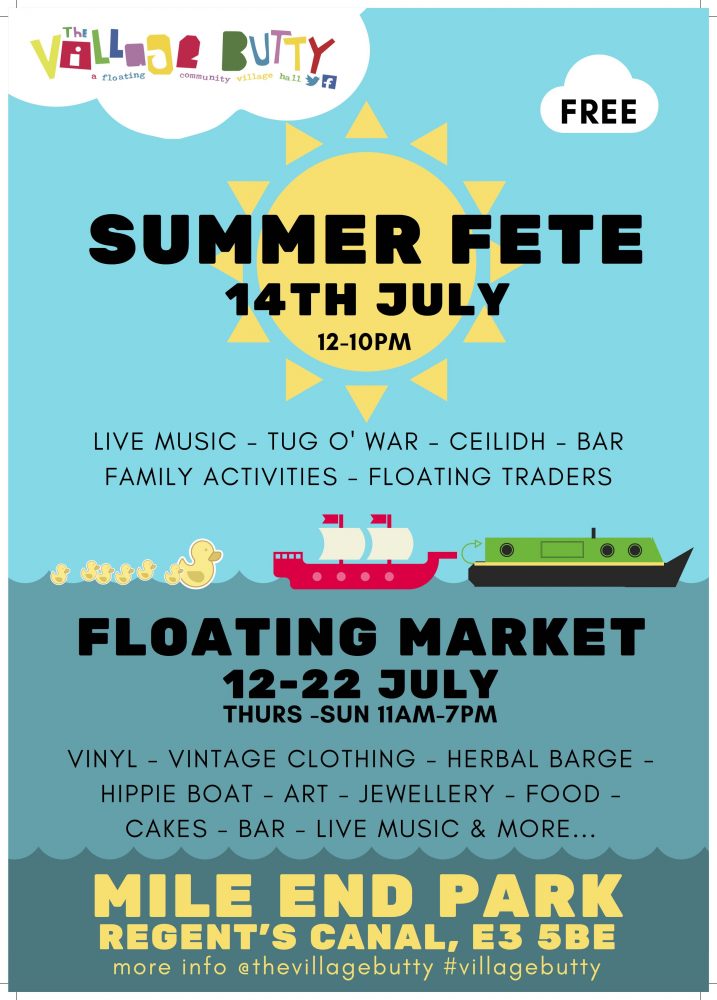 Great East End Walk 2018
The Great East End Walk is back on Sunday 2nd September and registration is now open here. Early bird tickets close 28th July. Walk 10 miles through London's East End to raise money to help St Joseph's Hospice (Mare Street, E8 4SA) continue its vital work. The organisers say: "There is no minimum fundraising target, but we do ask you to try to raise £100 (adults) or £20 (children)."
Any Old Irons Community Golf day – Thurs 19th July
Stephen Camacho of Friends of the Elderly wrote to say, "A number of you will remember the Community golf event last year at Beckton, it was a lot of fun. We are running another one on Thursday 19th July!
"Community Golf have a firm belief that there are no barriers that should exclude people from the opportunity of playing and experiencing golf to help lead a healthy and active life that works for individuals.  Through their innovative format, they aim to make it easier for people to pick up a club and have a go in a comfortable "no frills" environment." 
This particular event is only for people who are already members of Any Old Irons.
It starts at West Ham Foundation – Beckton (60A Albatross Cl, London E6 5NX) at 11am on Thurs 19th July 2018. Places are limited so book soon. Members will know who to contact.
To join the Any Old Irons project the next 5-week course starts on Weds 22 Aug 2018: email hello@fote.org.uk or call them on 0330 332 1110. It brings individuals aged 65+ together over a shared love of football.