Above a High Speed train at Stratford International Station.
Rashdash are putting on an updated version of Chekhov's Three Sisters at the Yard Theatre, Hackney Wick from 22nd May to 9th June. It's already played at the prestigious Exchange Theatre in Manchester and got great reviews in The Guardian, The Times and The Stage. Truly a sign of how much Hackney Wick has changed and come to life again.
---
V&A Lansbury Micro Museum in Poplar has a new exhibition on until September. It's called Seeing Red – Posters of Protest and Dissent. The exhibition is open every Saturday 10 – 4, and is underneath the Clock Tower in Chrisp Street Market (London  E14 6AQ). See more.
---
From 25th May there's an exhibition called Roman Dead on at the Museum of London Docklands, West India Quay, E14 4AL. The exhibition is free, and open everyday 10am to 6pm. More here.
---
I notice that almost everytime I put up a post like this I have to use the word around in the title. Where are the cultural events taking place near the Roman Road? Haven't we got any? Comment below if you can help.
Brighton has a smaller population than Tower Hamlets yet at the moment they have a month long Festival, plus a huge Fringe, plus a crazy number of Artists Open Houses. This is not simply a list of events – this is how a big part of Brighton's economy works. People going to theatres also spend money in restaurants and bars. Visitors from all over the world come to spend money in Brighton. Some of them are appearing on stage too. On the back of this huge infrastructure Brighton Council is now bidding to be the new home of Channel 4.
---
Hackney Wick shows the way
Every 3rd Wednesday of the month is Wick Wednesday. This Weds, 16th May 2018, there are a whole pile of events and things to do listed here.
Here's just a few:
Watery, Fluid is an exhibition at the Cloud Cuckoo Land Gallery. It's on at Here East 5-7pm with a free welcome drink. E15 2GW.
Lost Street Chicken is an exhibition by young British artists at the Foreman's Smokehouse Gallery, E3 2NT.
The Rio (Jazz) Quartet, special guests, plus DJs spinning vinyl in between live sets are performing from 7pm till late at GROW, E9 5LT. Entry is free and there's 10% off food.
---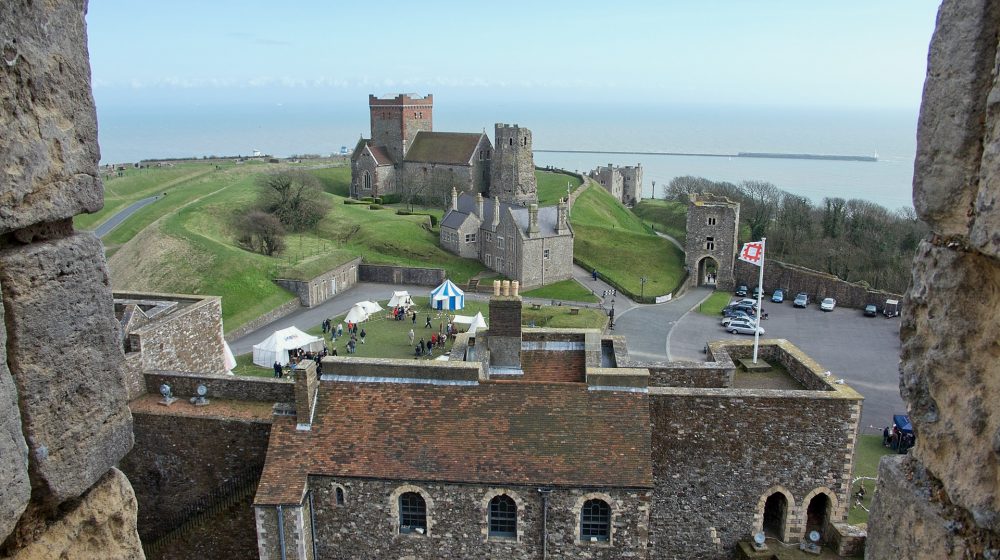 Head for the Coast. With the weather picking up you might like to try a daytrip to the coast. I've yet to try it, but I've been researching a Dover to Deal walk across the white cliffs. Trains from Charing Cross take around 2 hours to Dover Priory, which is not ideal for a daytrip! But high speed trains from Stratford International do it in 57 minutes. The fast trains are every half hour in the week, and every hour at weekends. Using a railcard online I was being quoted £17.80 return. You can get a bus back to Dover from Deal.
This 10 (ish) mile walk goes past three castles: Dover, Walmer and Deal. Dover Arts Development's CHALKUP21 project have created a 21st-century architectural coastal trail. There are lots of photos and a useful map on their website. The Saturday Wakers Club also have some useful information on this walk.