I started to write an article on the practicalities of owning an electric car in Bow. But I managed to amass so much material that I've split it into two. This one is about electric cars. The follow up will be on the practicalities of charging an electric car in Bow.
When the Nissan Leaf came out in 2011 it had a range of only 73 miles. The first Renault Zoe of 2012 had a 22kW battery and a range of about 80 miles. Today the Zoe has a 50kWh battery and a claimed range of up to 239 miles. Maybe that's a realistic 200 miles, but still perfectly useable. Various reviewers say that EVs (electric vehicles) have now come of age, and are just as reliable as their petrol and diesel equivalents.
There's now a big choice available. Here's a quick look at a few to give you an overview.
Tesla's Electric Cars
Elon Musk's Tesla electric only cars have been a fantastic success story. In June this year Tesla became worth more that the worlds biggest car maker, Toyota. In January it was worth more than Ford and General Motors combined. This is a company which made it's first ever car, the Tesla Roadster, in 2008. It had sold 2,500 of these expensive electric sports cars when production stopped in Jan 2012. It recently announced a MKII Roadster: 0-60mph in 1.9secs, 250mph top speed, 620 mile battery range!
Tesla makes lots of mid-market electric cars. The basic Model 3 costs £41k (after the £3k government grant). It has a 140mph top speed, 0-60 in 5.3 secs, and a range of 267 miles. It's the world's most popular electric car searched on in Google. Despite coronavirus, in the first 9 months of 2020 Tesla manufactured 330,000 all electric cars.
People love their Teslas but on Trustpilot this headline sums up many of the customer reviews: "Great car – Disgraceful customer service". With lots of competition emerging I'm sure Tesla will be forced to improve.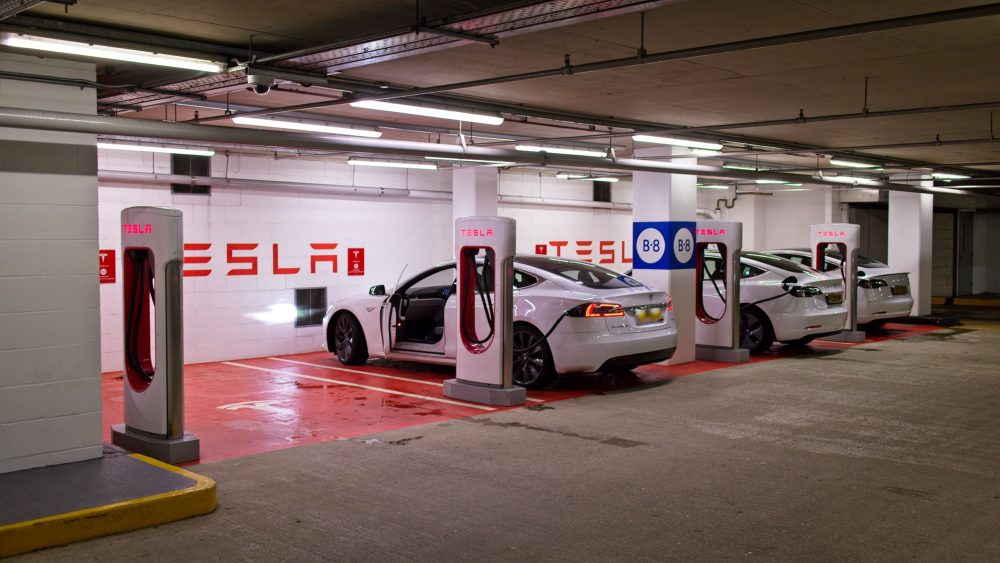 The Nissan Leaf
In September 2020 the 500,000 Nissan Leaf was manufactured. It and 175,000 others were made in Sunderland. The new basic Nissan Leaf is about £27,000 after the £3k government grant. It has a 40kWh battery, officially good for up to 168 miles. A What Car test achieved only 128 miles on a full charge. I think you'll have to do a similar adjustment to any manufacturers claims. Acceleration from 0-62mph takes 7.9sec. The battery is guaranteed for eight years. Top speed is about 89mph. A typical 3/4 charge will take about 30 mins on a 50kW public charger.
The Renault Zoe Iconic
The new Zoe costs around £30k depending on your specification, after the £3k government grant. It comes with a 50kWh battery described as good for up to 239 miles. Renault are also guaranteeing the battery for eight years. A new replacement battery is currently about £7,300. So for any electric car you will have to factor in maybe £800 a year for battery depreciation. The top speed is 84mph. The Iconic model includes the ability to charge at up to 50kW.
Lots of expensive alternatives
You can only get the government grant if the car costs less than £50k.
Jaguar I-Pace £65k
Mercedes EQC £66k
Volvo XC40 £60k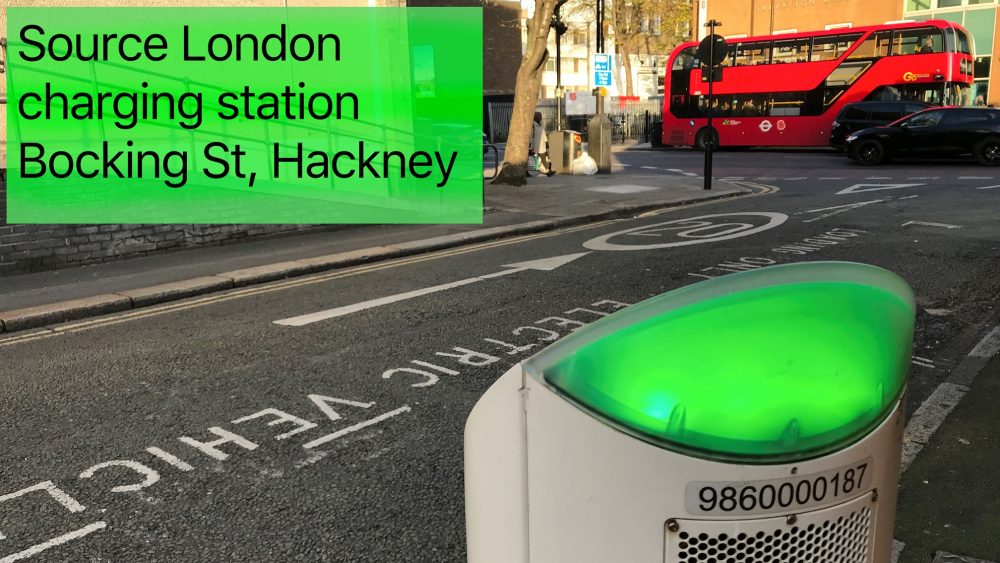 The Merits of Electric Cars
Cheaper fuel – about half the cost per mile of a petrol car if you use a public charger. Various companies run charger networks – do check what their rate is! A typical 3/4 charge in the Nissan Leaf – 30kW x 31p (per kW) = £9.30. It would be about half that (£4.65) if you were able to use an overnight home charger.
Less to go wrong – cheaper servicing costs.
Quiet running.
Good acceleration.
Lower pollution, but nowhere near zero. This deserves a whole section to itself.
Electric cars are greener but…
Recently Volvo released a study which compared the environmental impact of its petrol driven Volvo XC40 with a chassis sharing all electric Polestar 2 car. The problem with the electric car is that it's carbon footprint during manufacturing is 24 tons of carbon dioxide equivalent compared to 14 tons for the petrol only model. Volvo estimate that the electric car will have to be driven 50,000 miles before the environmental impact is less than that of the petrol car. The equation includes the fact that some of the electricity it consumes is made by burning gas and coal.
My take on this is that it would be better not to rush into scrapping perfectly sound petrol cars. If you are a pensioner doing only 2,000 miles a year between MOTs it would make both environmental and financial sense to hang on to your existing car. Eventually a thriving secondhand market will develop.
An article on the Greenpeace website provides a realistic look at the environmental situation surrounding electric cars. They say that over its lifetime an electric car will have about half of the environmental impact of a typical petrol/diesel car. They point out that electric motors waste a lot less energy than a petrol engine which generates lots of heat and has pistons and valves flying about inside it. At best a piston engined car is only 30% fuel efficient, compared to 77% for electric motors. Much is being made of air pollution monitoring in Tower Hamlets at the moment. Greenpeace point out that what comes out of the exhaust is only part of the problem. Tiny particles come from tyres and brakes – which also applies to electric cars. There's also a big environmental and societal cost in mining lithium, cobalt, and nickel to manufacture electric cars.
UK Government Plans
The government is considering forcing car makers to sell more electric cars and has pledged to end the sale of petrol and diesel cars by 2035 or possibly earlier. Manufacturers would be forced to sell more electric cars or purchase credits for other manufactures.
Tesla is described in the financial press as more like a tech startup than a traditional car manufacturer. It's backers don't need it to make a profit at the moment, they're building a behemoth. Tesla has just announced a third quarter profit of $331 million. It would have been a loss, but for the sale of $397 million of green credits to other car manufactures.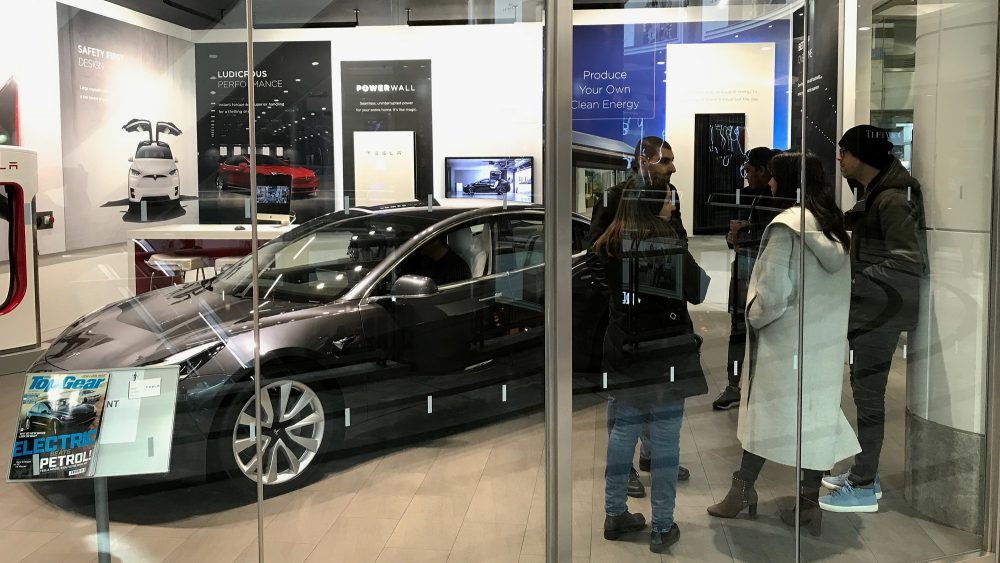 Poor old Jaguar Land Rover has had to set aside £90 million in fines for failing to meet the EU carbon dioxide emission targets. 94% of its production is powered by petrol or diesel. In the year to 31st March 2020 it reported a £422 million loss. This company, based in Britain, and employing 30,000 people is being pushed into failure by regulators. Jaguar has been owned by Tata Motors, headquartered in Mumbai, India since 2008. Maybe they'll move it, and the jobs abroad to a more welcoming country.
Disadvantages of Electric Cars
Insurance costs are higher for electric cars.
The batteries in the cars are extremely heavy, and this uses up energy.
They are expensive to buy for private individuals. Businesses get tax incentives.
Limited public charging stations in Bow.
It would be best if you could charge them at home. But inside London most people don't have that ability.
Greenwashing Electricity
An article in The Sunday Times recently said that every household in the country gets the same energy mix in their electricity supply. So if you signed up with a 100% green energy supplier your electricity would be generated by 41% gas, 37% renewables, 17% nuclear, 3% other and 2% from coal.
Pensioners could have guessed this as we've seen it all before!
The government has been doing a good job in driving wind power up and coal usage down. We're heading in the right direction, and each year it gets a bit better.
Green energy companies can generate a bit of green energy themselves (or buy it in), plant trees, or buy "Renewable Energy Guarantees of Origin certificates" for about £1 per customer per year! That's all that's needed to claim you are a green energy supplier. I found this earlier article in the Independent about companies buying REGO certificates, which says the same thing.
So if you drive an electric car in Britain 43% of the electricity has been generated by burning fossil fuels.
Summary
We live in a world where everybody's improved conditions: healthcare, living accommodation, education, food – you name it – developed over 200 years from burning, first coal, then oil for energy.
Retrofitting and old city like London to become carbon neutral is going to take some doing. Both the Westminster politicians and Tower Hamlets Council need to properly consult with, and get buy in from voters to make the changes. They need to exhibit some common sense.
Electric vehicles are on the cusp of a huge breakthrough. In 10 years time they'll be like smartphones. We'll be unable to understand how we ever did without them.
The cars are good enough, if you have a regular use for one. During their lifetime they'll pollute half as much as a petrol or diesel car. But the availability of public charging points in Bow is abysmal.
The follow up article to is a critical look at the competing public charging systems and their locations in and around Bow.
If you own an EV in Tower Hamlets we'd love to hear of your experiences.
Alan Tucker