The latest newsletter from the East End Waterway Group reports that four of the oldest industrial buildings in the Hackney Wick and the Fish Island & White Post Lane Conservation Area on the corner of Wallis Road and Berkshire Road are to be  the repaired  and adapted in accordance with the LLDC  (London Legacy Development Corporation) Local Plan,  as supported by the EEWG.  Three of them originally housed the Parkesine works where the first plastic was manufactured.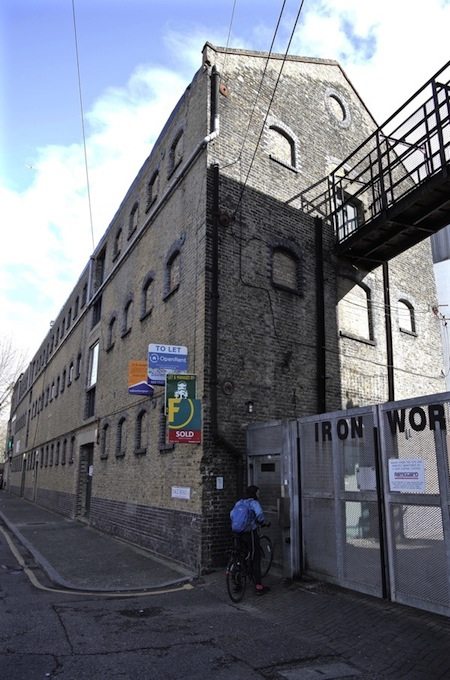 In complete contrast the multi-storey stable block part of the non-designated heritage asset at Swan Wharf is to be substantially demolished and replaced by a new building which extends into the yard, the riverside part of which is also set to disappear under a new building.
Click  here to find out about it all in the EEWG newsletter and PLEASE SIGN THE ONLINE PETITION.
If you or others you know haven't signed the online petition and would like to do so, it is featured in Spitalfields Life under the title " The Modest Wonders of Hackney Wick": a wonderful collection of photographs of non-designated heritage assets in the Fish Island & White Post Lane Conservation Area (in the north east corner of LB Tower Hamlets). All the "modest wonders" are likely to share the same fate as the multi-storey stable block at Swan Wharf unless the LLDC takes account of all the national and regional planning policies, and its own adopted Local Plan together with its CA character appraisal and management guidelines and 2014 guidance (as fully set out in EEWG letter of objection 28 February 2016 – see Newsletter March 2016).
PLEASE READ "THE MODEST WONDERS OF HACKNEY WICK" AND IF YOU HAVEN'T ALREADY DONE SO, PLEASE SIGN THE ONLINE PETITION
AND ASK THE LONDON MAYORAL CANDIDATES HOW THEY PROPOSE TO MANAGE DEVELOPMENT IN THE LLDC'S CONSERVATION AREAS.