On  20th June the East End turned out in force to see the Duchess of Gloucester open the the Francis Lee Community Centre in Clare House off the Old Ford Road in Bow.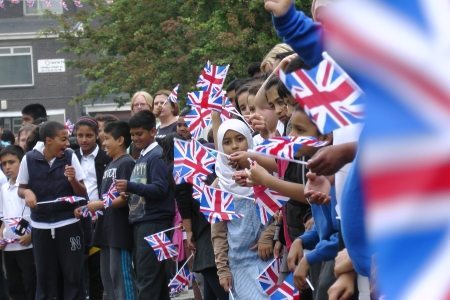 Local residents.  Children from the local school.  Pearly Kings and Queens.  Chelsea pensioners.  Army cadets.  The local fire and police services.  All welcomed the Duchess as she toured the centre, chatting to people along the way.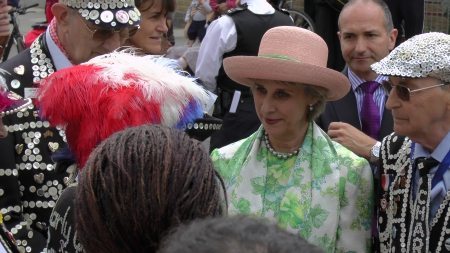 Nigel McCollum, community activist and resident of Clare House,  had the idea for the event.
The Duchess was accompanied by a posse of dignitarys not short on bling –  the Bishop of Stepney , the Bishop of Botswana, theDeputy Secretary General of the Commonwealth, the Lady Mayoress and of course the Mayor of Tower Hamlets which ensured that the Bangladeshi Media was in full attendance.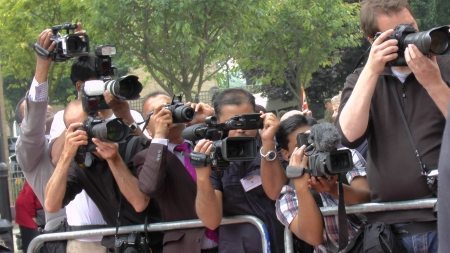 That night the event was broadcast worldwide on the Bangladeshi news channels on Sky TV.  On the way into the Centre the Bow Belles presented the Duchess with a surprise Birthday card.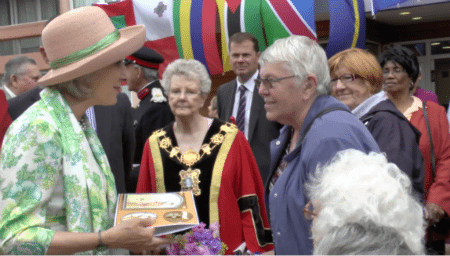 And once the Duchess and her entourage were inside the centre Tony from the Geezers was the only one able to film the Duchess talking to local community groups.  Until he was asked to stop!
Later on Nigel told us about the community centre.
Throughout the afternoon entertainment was provided by a steel band, one of Bangladeshi's greatest  singers and the Majorettes.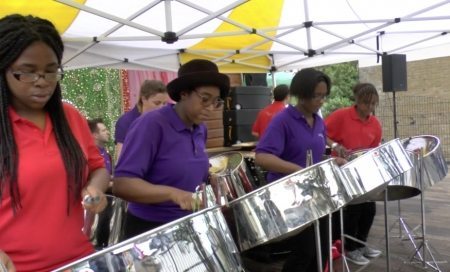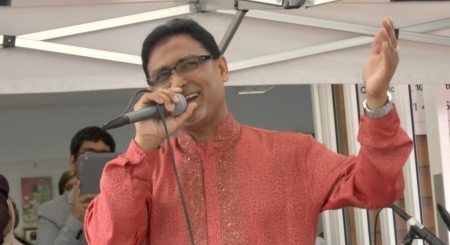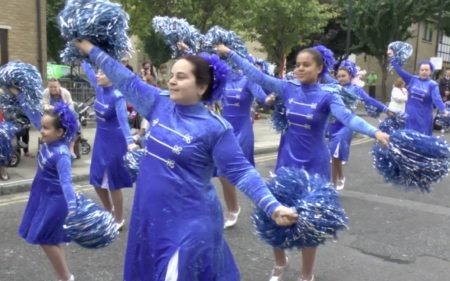 A great day was had by all.
COMING SOON – the MOVIE.
Edited highlights of the day exclusively on OurBow.Com.
[flickrpress type="sets" api_key="ab68c269814c5d2df057550f6ac45be5″ account="OurBow.com" sets="Duchess Opens Community Centre" count="80″ paging="true" lightbox="true"]