With funding from Action for Bow, the Geezers organised a coach trip to Clacton-on-Sea for Bow's older residents and their carers.
Clacton has always been a popular destination for the Geezers with plenty of childhood memories of caravan holidays at nearby Jaywick.
This time, like a scene from Alfred Hitchcock's The Birds, John and Simon will take home the memory of a giant herring gull not only eating their fish and chips but also knocking over their beer. Happily the beer was replaced free of charge, and John will be on the lookout for the feathered fiend next time we visit.
The Geezers took an open top bus ride along the coast from Clacton to Pointclear.
This was great but very windy – good thing nobody had a wig on. Paul Dixie said: "I just sent off for a toupee 'cos it says "stay on in a hurricane". At the moment he's streamlined.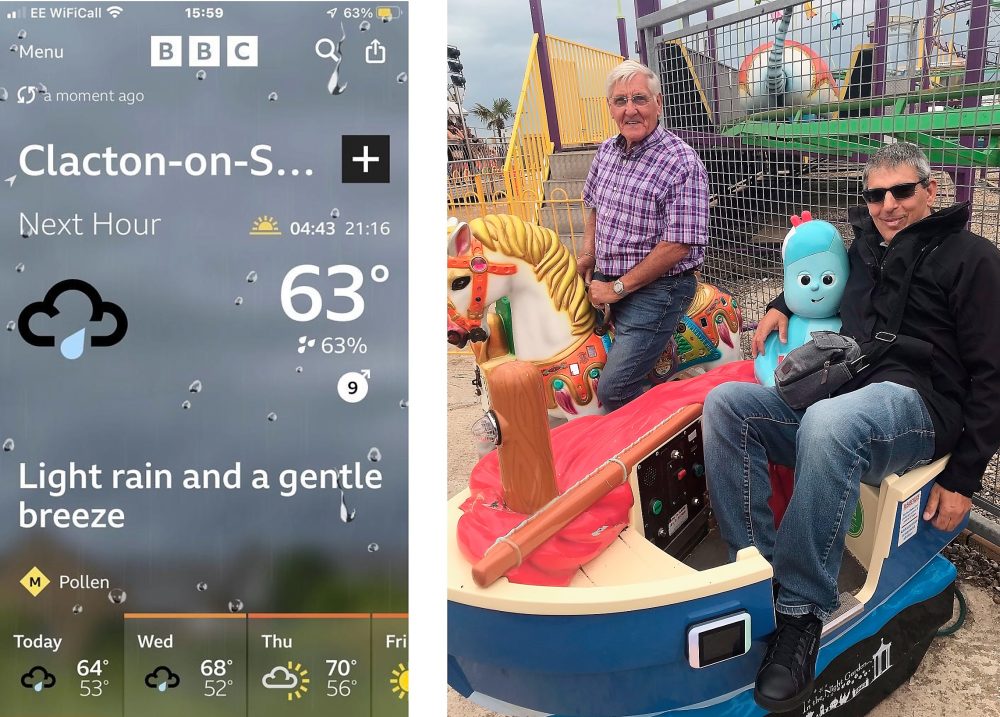 We finished up on Clacton Pier. It was built 152 years ago as a jetty and landing stage for goods and passengers. It helped turn Clacton into a Victorian holiday destination, and was extended to 1,180 feet long in 1893, complete with a theatre and pavilion.
We took a few fun pictures just before the heavens opened up.
Despite the Wimbledon style weather we all had an enjoyable day out.
Eddie Snooks