On Saturday a little group of us went along to help David Charnick test run his latest guided walk. We had a very pleasant afternoon meandering around Cubitt Town on the Isle of Dogs. The low rise housing, the trees and the calm, peaceful atmosphere, were quite surprising given that we were within walking distance of Canary Wharf.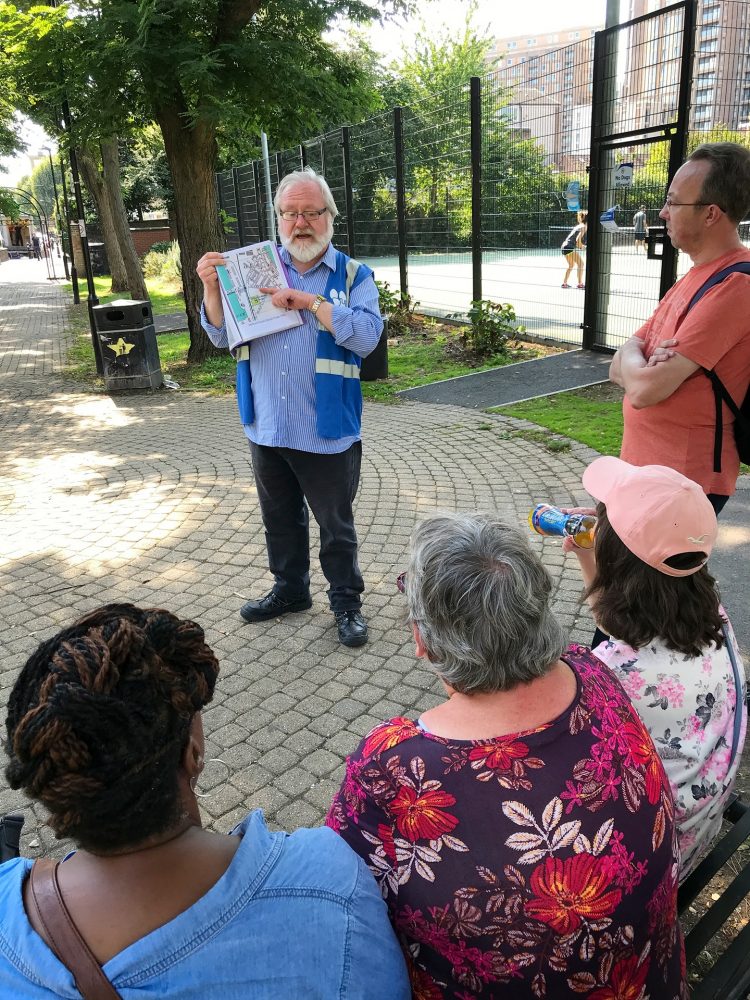 Little remains of this areas industrial past, although David did incorporate as much as was visible. The area close to the riverbank was once packed with ever changing wharves, warehouses, shipyards and slipways. The air would have been filled with the sounds of rivets being hammered, steam engines, and men shouting and swearing.
Our group included Wendy Bohan of the local One Housing, and Debbie Levett of the Friends of Island History Trust, who both have lots of local knowledge.
I can recommend David's walk as an excellent explanation of a vanished past running from marshland to a hive of industry. It has it's first official public outing on Tues 4th Sept starting at 2.30 outside Jack Dash House, London, E14 9YQ. Details and booking here.