Proposed changes to B1 and B2 Parking Zones in Bow
The boundary of the current B1 zone is Victoria Park in the north, the A12 (Blackwall Tunnel approach) to the east, the railway line which runs over Corborn Road, Tom Thumbs Arch and Fairfield Road to the South and Mile End Park on the west. Roughly speaking zone B1 is around the Roman Road area.
Zone B2 starts at the railway to the north, finishes at Bow Common Lane and Devons Road in the south, and also lies between Mile End Park and the Blackwall Tunnel Approach Road. Zone B2 is roughly centred around Bow Church and Bromley By Bow. Check the council map or the street signage for a more exact information.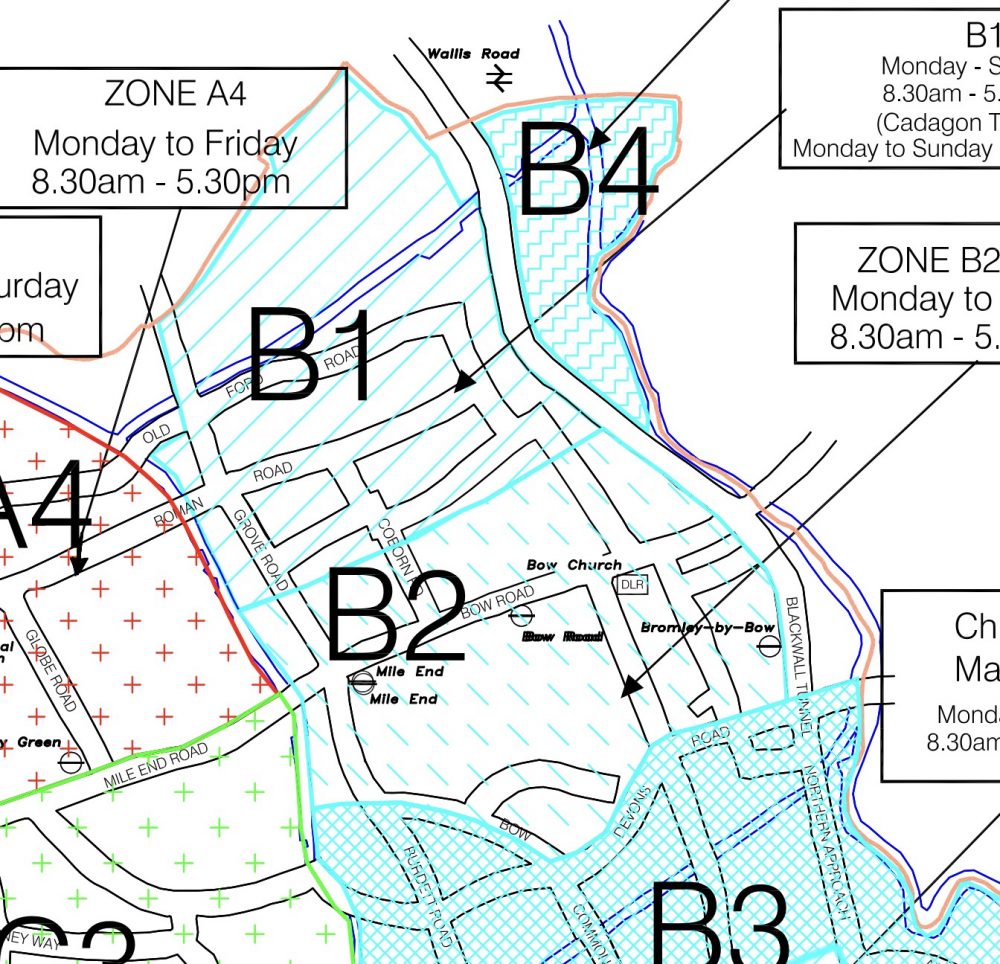 In response to concerns raised by Bow residents Tower Hamlets Council is consulting on proposed changes.
Issues raised in Bow are:
A lack of parking spaces for residents returning home in the evening
Free parking occupied by non-residents at the weekend
The existing hours of control in B1 & B2 finish at 5.30pm which is too early
Below is a map showing two new proposed additional zones. The council is suggesting creating new B5 and B6 zones from the eastern half of B1 and B2. Roughly, they run down the line of St Stephens Road and Campbell Road.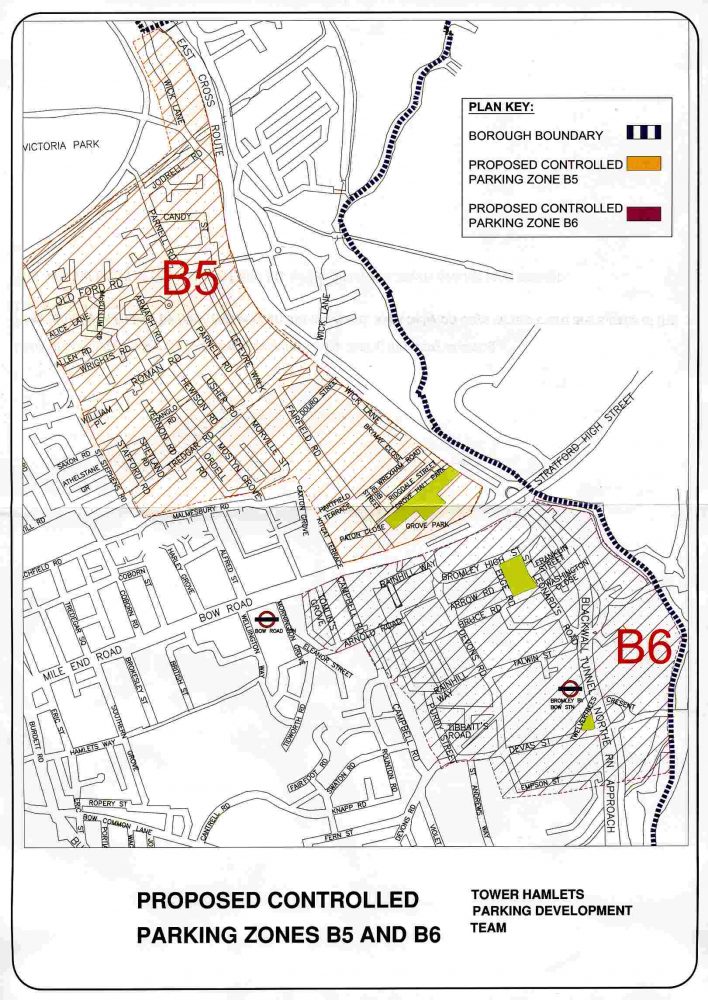 I scanned the image below from the council letter which came though our door. It sets out the three proposed options. The council has set a deadline of 26th October 2020 for responses. If you got the letter you can mail the form back to them. You can respond online here as well as read more information. Only one response per household is allowed.