Join the Tower Hamlets Wheelers Cycling Buddy scheme
East End cycling group, Tower Hamlets Wheelers, have been around over 30 years. They've launched a scheme to help new or returning cyclists. It was tested out in the summer.
They pair people up with a Cycling Buddy to show them safe routes through the East End tailored to their needs. They can also cover the best approach to specific junctions. They will help you to become a confident and safe cyclist, while following the rules of the road. The Cycling Buddies are flexible on time and place and can cycle with you multiple times to help build up your confidence.
Bow resident Iain Marshall, one of the Cycling Buddies, said: "Getting on your bike and exploring your local area can bring a new sense of freedom and independence. We know London's roads can be a little daunting so that's why we can help by showing you the quietest and safest routes and tailor it all to your needs."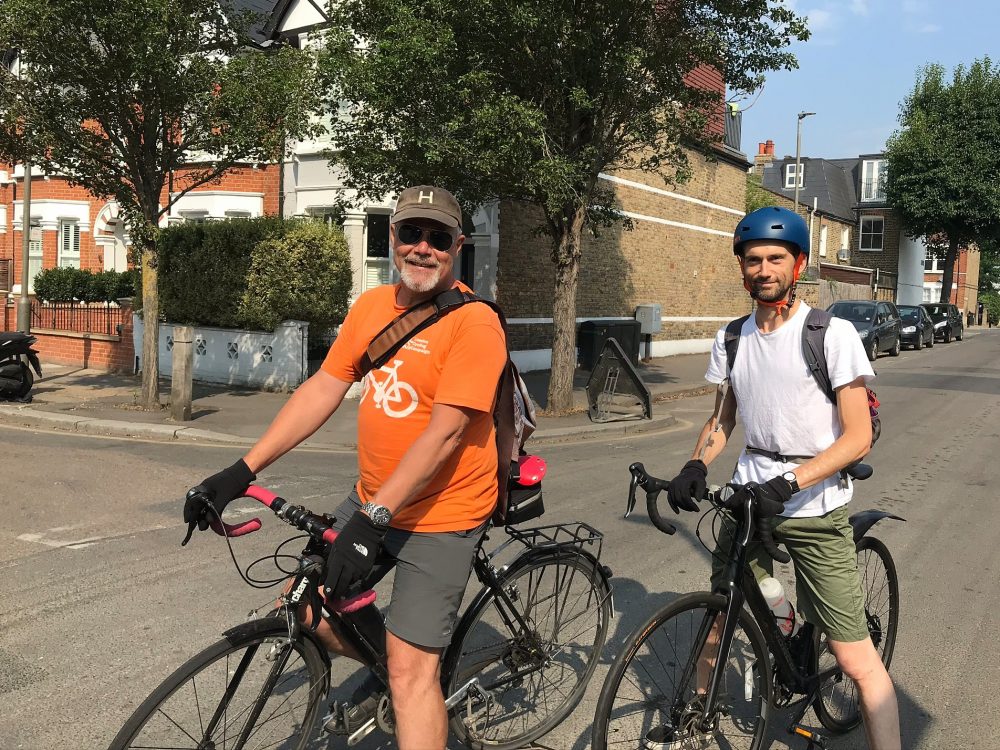 The Cycling Buddies scheme is FREE
This is a brilliant idea. You'll need a bike, but Ian tells me that a Santander Cycle hire bike is perfectly OK, but it's up to you to hire one. Theses are heavy, stable cruisers, and not as slow as you might think. They cost £2 a day, but in 30 min sessions with a 5 min gap between hires.
You'll need some basic cycling skills, riding comfortably, and stopping in a controlled way. Visit Tower Hamlets Wheelers to get started.