Four months ago on the 20th June the Francis Lee Community Centre beneath Clare House off Old Ford Road, was officially reopened by the Duchess of Gloucester. Today our centre still remains closed, due to outstanding health and safety issues.
As local residents we want to know why.
The outstanding issues are:
We want the original furniture restored to the centre: foldaway light-weight chairs and tables that make the centre user-friendly for our elderly and disabled residents. We are definitely not happy with the heavy stackable chairs & cumbersome tables that discriminate against the old, frail and disabled. What were Old Ford thinking when they bought chairs and tables old and disabled people cannot move?
The main hall also had some soft chairs – these have simply never re-appeared and we want them back to make the centre the warm welcoming place it used to be.
We asked for a picture rail to enable the Art Group to hang their paintings – instead Old Ford bizarrely paid for cornicing to be attached to the wall, which actually makes it dangerous to hang pictures from!
The Fire Brigade came out to do a fire safety inspection, and some of their critical recommendations Old Ford are refusing to implement – this we find contemptible, as fire safety ought to be a number 1 priority for any community centre landlord.
All the wiring from the former computers when it was temporarily used as an IT Centre is still attached to all the walls. We want this removed – it is an eyesore, does not add any benefit to the centre and we believe is actually dangerous as young children with their high levels of curiosity may interfere with these sockets.
They have left an empty metal server box attached to the wall – this box is at toddler eye-level. If a young kid was pushed, tripped or accidentally fell we don't even want to think about the consequences.
Old Ford is renting out large new offices in both Stratford and off Fairfield Road in Bow yet they still have a paid member of staff at Manager level using the third biggest room in the centre as an office! Our community centre is small as it is: we need the space for activities not for staff to use as an office space.
We have tried talking to the landlords, Old Ford Housing Association – we have written numerous letters, held meetings, given much of our valuable time, yet they have not attended to any of the outstanding issues.
The next stage is a meeting Chaired by a member of the Mayor's Cabinet – we can only hope that political intervention from the top will help make common sense prevail, and our community can get these simple things sorted, and have a centre we can all enjoy in a pleasant and safe environment.
This is not a political campaign, it is about a community whose service charges pay for community centres demanding their landlord fulfill their obligations and make sure The Francis Lee is fit for purpose once again, and open for everyone to benefit from. Please help us in any way you can!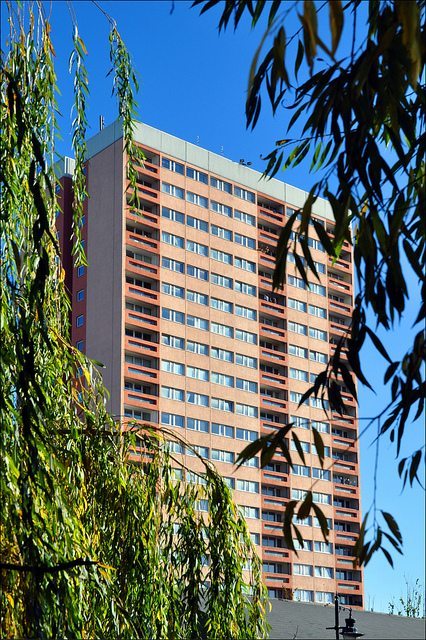 Clare House
The Francis Lee Community Centre was officially reopened by Her Royal Highness The Duchess of Gloucester, as part of The East End Coronation Gala – a right royal East End knees-up organized by local residents, which brought together all sections of Bow's diverse community. For more about the event and photos click here.
The Centre, named after popular local caretaker Francis Lee, was originally opened on the Monteith Estate in 2005. In 2010 the landlord, Old Ford Housing Association, held a consultation with local residents asking to move their IT Training Suite into the centre for a period of 18 months as they did not want to renew the lease on the building they were previously using on Roman Road Market. Residents kindly agreed to cease a wide range of activities in the centre and it was agreed the Francis Lee would be returned to broad community use in 2012.