Charleston Weds night
Emily Evans says,"I'm teaching SwingTrain at 7pm, Chobham Academy. Today's class will focus on 1920s/1930s Charleston and we will be doing some partner-work!" This is in the East Village across the Olympic Park at Chobham Academy, 40 Cheering Lane, London E20 1BD. It costs £5 on the door. This class normally runs every Weds, but check Emily Evans (Lily) on Facebook.
There's a Swing Taster Day running on Saturday 7th April, see poster below.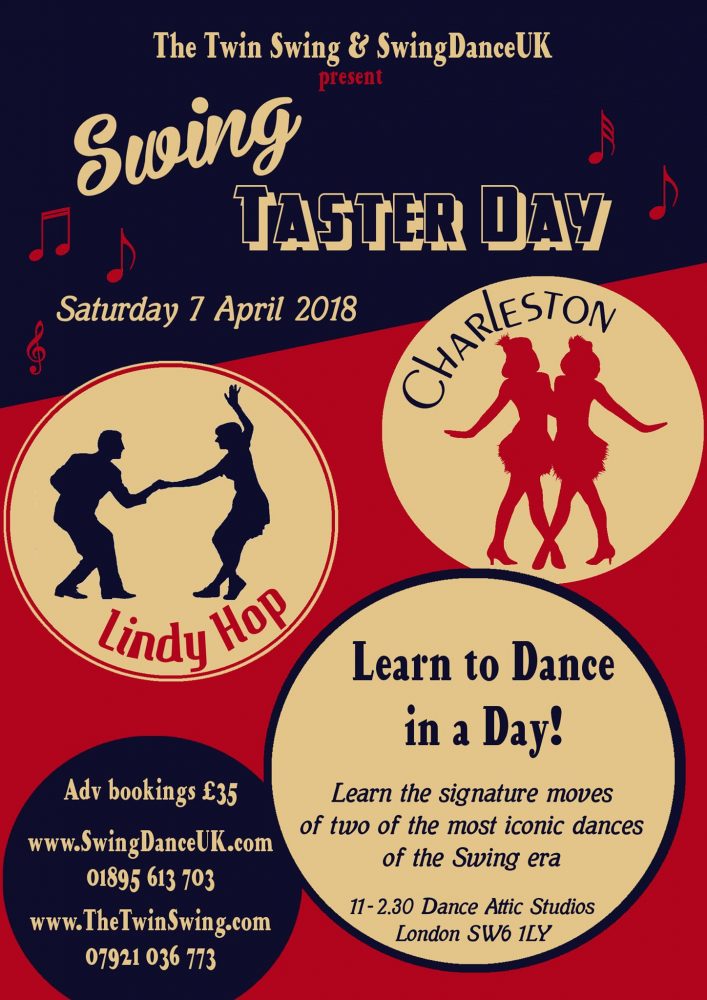 Widow's Son
The new management of the Widow's Son pub have brought back the Good Friday tradition. Sailors present a bun to the pub sometime between 1 and 4pm. You can read the full account of the tradition on the Roman Road London website.
Police Street Briefing
The Street Briefing by Bow West Safer Neighbourhood Team will no longer take place on Thurs 29th March. They have had to reschedule it to Tues 3rd April. It takes place on the bridge over the Hertford Union Canal in Gunmakers Lane, London, E3 at 5pm. All welcome.