Its more than a year ago that Ray Gipson, co-ordinator of the Geezers, visited Samson and Fox Design in Oxford House in Bethnal Green who were setting up a community Carpentry Workshop.  The workshop is now well-established and making products for clients.
Here's how they describe their mission:
The Carpentry Club is a not-for-profit public maker space specialising in woodwork. It is a curated, safe and social community workshop where professional and hobby woodworkers can use the tools, make a mess and noise, learn or teach new skills and most importantly, make whatever they want.
It is reserved for The Bethnal Green Men's Shed two days a week. Men's Sheds offer a relaxed space in which gents can be social and productive. They provide an alternative space in the daytime for blokes who might otherwise be at home or in the pub, bookies, cafe, church or mosque.
They have now been able to extend their hours, and are open  Monday to Friday: 10.am-8.00pm. Sat/Sun: 10.am – 2.pm.  Everybody welcome.  Members need to make appoointments outside of Wednesday and Thursday.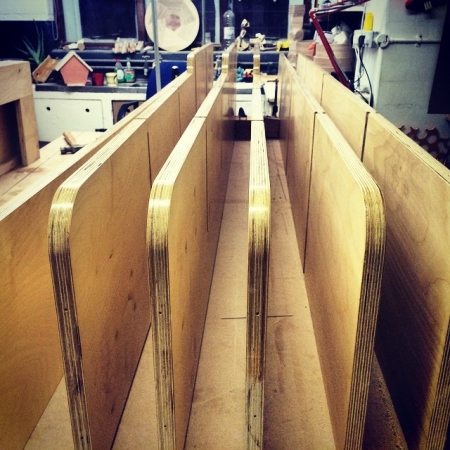 Currently they are making bookshelves for the Wakefield  Trust and have recently completed 18 chicken nests and 18 chicken perches for Watney Community Gardens. With Spring on the horizon, they will be making bird boxes and bat boxes for all the nature lovers and gardeners out there. Come and build yours, either from their design or design your own (Gina will be in every Thursday to show you what to do).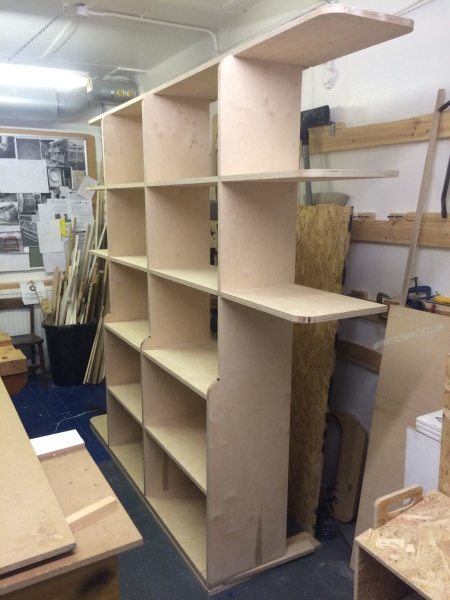 They are looking for more core volunteers to support and run the workshop (no need for expertise, just need to be reliable), as well as aditional technical staff to help maintain the workshop (one or two days a month).
To get involved visit their website.   And click here here for their latest newsletter.