Top photo: community golf organised by Any Old Irons earlier this year.
Christmas Services at Bow Church
This Sunday, 16th Dec, there is a special Carol Service at St Mary's, Bow Church, 230 Bow Road, E3 3AH. All are welcome to attend. See below: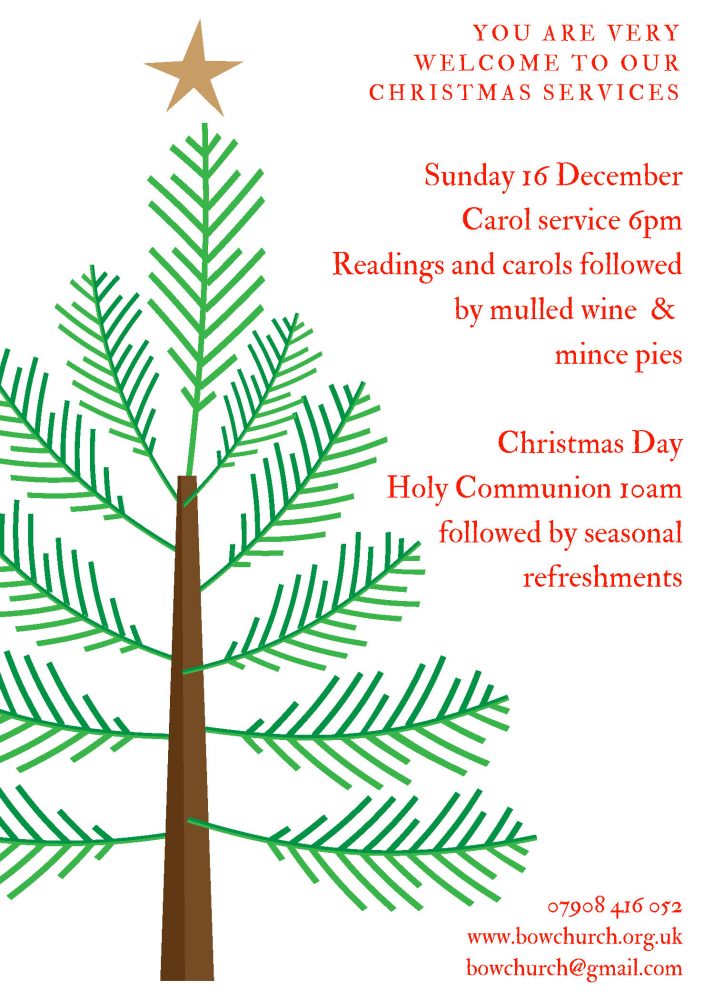 The NHS and the Private Finance Initiative (PFI)
Last night I went to the photo essay talk at Printspace in the Kingsland Road I recently listed on OurBow. In the audience I met Hackney resident, Marion Macalpine, who has been creating her own photo-essays. Her latest is called "How come we didn't know?". Marion says that the Private Finance Initiative has saddled the public sector with massive debts which are owed to investment companies.
The video below explains the problems with PFI, and you can visit Marion's website here.
Free Career Development Courses for Creatives
This programme is open to London-based freelancers or small businesses operating for over 12 months. On offer are free tailor made courses from a variety of providers:
Any Old Irons
The Geezers are members of Any Old Irons, which is run by West Ham United Foundation.
West Ham United's Any Old Irons project has engaged more than 200 local residents over the age of 65, helping them to make new friends and share stories and experiences in the company of each other and former players.
The scheme was introduced by the Foundation to help combat loneliness among the elderly, with the East London Boroughs of Newham and Tower Hamlets among the bottom ten local authority areas in England and Wales in that area.
If you know anyone that would be interested in joining Any Old Irons, please point them in the direction of Friends of the Elderly. To book on they need to contact Friends of the Elderly on 0330 332 1110 or hello@fote.org.uk
They will have the opportunity to experience five weeks of social events to celebrate and explore the club's rich history, and give those involved the opportunity to connect over their love of football. Then after the five weeks they can continue to meet at the Sporting Stories Monthly meetings and other Any Old Irons events.
Video below: 'A Day at the Theatre' with Tracy-Ann Oberman and Any Old Irons at the Theatre Royal Stratford East:
The 59 Club, Hackney Wick
Every day our website statistics show that 20-30 people visit posts on OurBow from previous years, which they've discovered by searching on the topic. This week two people left really insightful comments about the 59 Club (founded in 1959). You can read their comments underneath the original article from June 2017 here.