The Widow's Son would like to announce that the new kitchens are open. The pub has recently been refurbished and the interior is looking great, as you can see.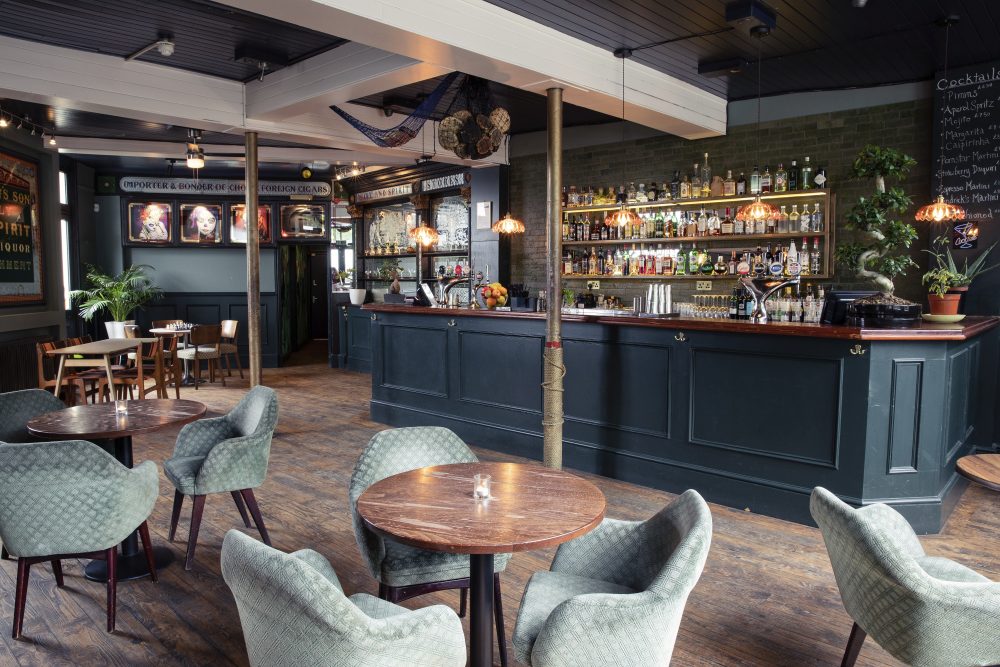 The building dates from 1848 and was Grade II listed in 1974 on account of it's heritage. The pub is known locally as the "Bun House" for it's famous Good Friday tradition, which will next take place at lunchtime on 19th April. Pop it in your calendar.
In 2013 the Local Advertiser was reporting on the 200th anniversary of the tradition. But then the pub closed in March 2016. It was feared it might be forever. I'm sure there was great relief that it was  up and running for the 2017 hot cross bun ceremony.
When I walked past today they were having to put up with lorries delivering to a construction site behind the pub. But that will soon be over, and the residents of the new flats will be exploring their local. The management has been working very hard to renovate it and make it a very cool pub, whilst preserving its history and charm.
The pub menu is here, and the selection of beers and drinks includes Home 2.0, Meantime London Pale Ale, Estrella, Aspall draught cider, Fosters, Budweiser, Guinness, Brahma and Peroni on tap.
The Widow's Son is at 75 Devons Road, London E3 3PJ. it's close to the DLR and the southern end of Campbell Road.