Geezers club member, Barrie Stradling, completed the Memory Walk for the Alzheimer's Society on Sunday 26th September 2021 finishing in the Queen Elizabeth Olympic Park. The Memory Walk started in Hopkins Field, close to Hackney Marshes.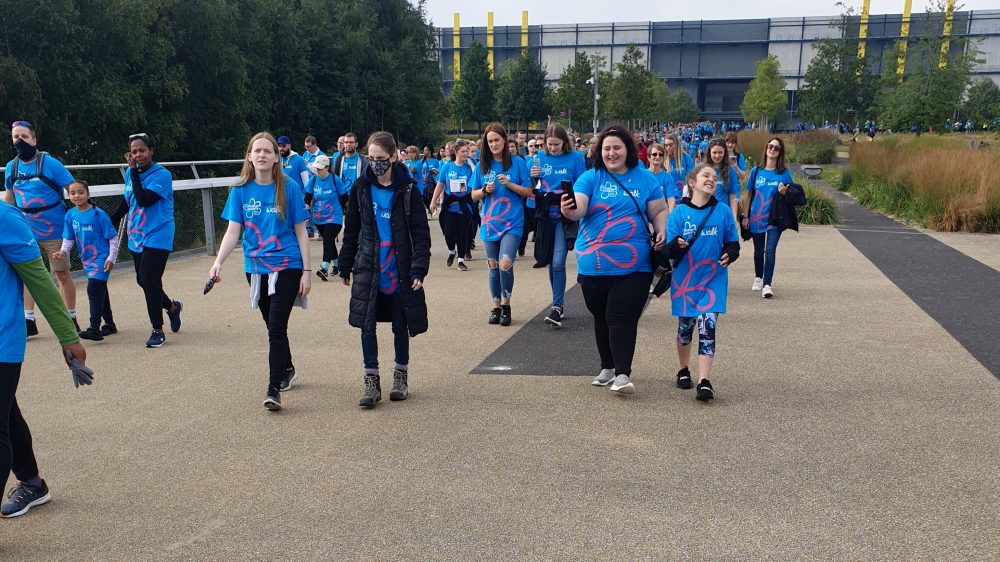 There were 2 lengths of walks 2km and 5km, which were well signposted and stewarded/marshalled by many volunteers.
Barrie completed 5km of the Memory Walk and is pictured (below) after the event wearing the special t-shirt which was issued at the start to show that every one of the 2,000 walkers were registered. He's wearing the 5km award medallion he received when he finished.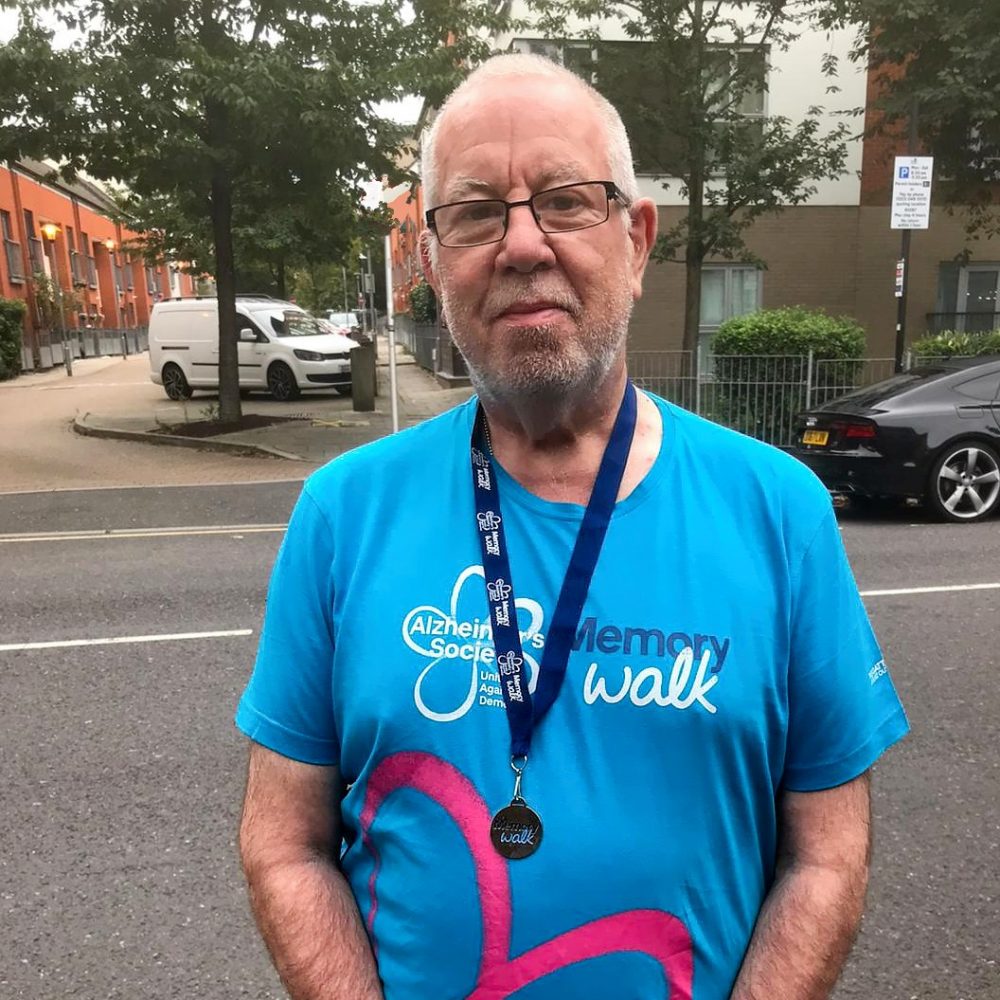 Barrie said, "I did the longer walk, this wound through the Queen Elizabeth Olympic Park around the Orbit, the Velodrome and West Ham United's Olympic Stadium, back in to the park where the walk had started and completed through the finish hoop, all the route was colour signposted and was stewarded by marshals who applauded and encouraged you as you walked the course, there were distance markers highlighting what distance you had achieved."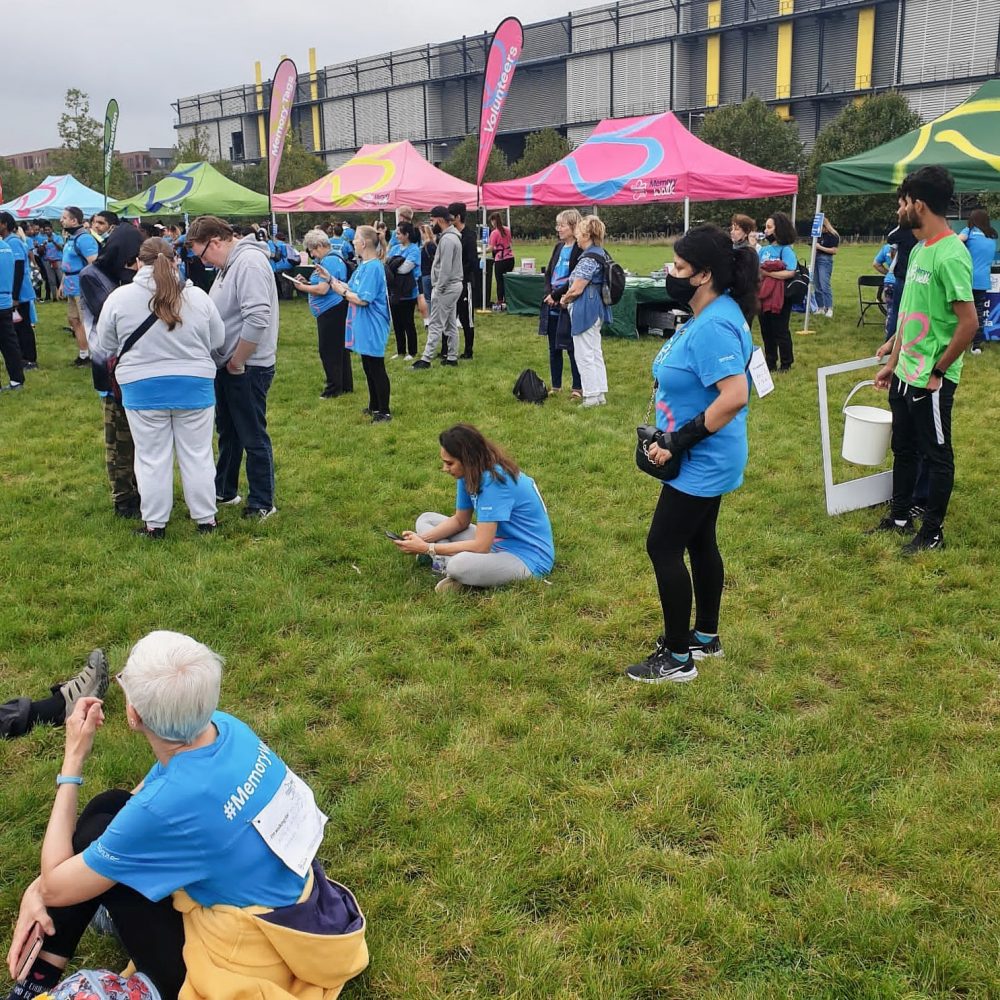 There was a Memory Tree that you could put dedications on, pretty much everyone had a card or photo pinned to their t-shirt during the walk highlighting the reason they were walking, invariably a family member. In my case a fellow member of The Geezers who is living with the disease and also a close family member who lives in a Care home specifically for Dementia sufferers."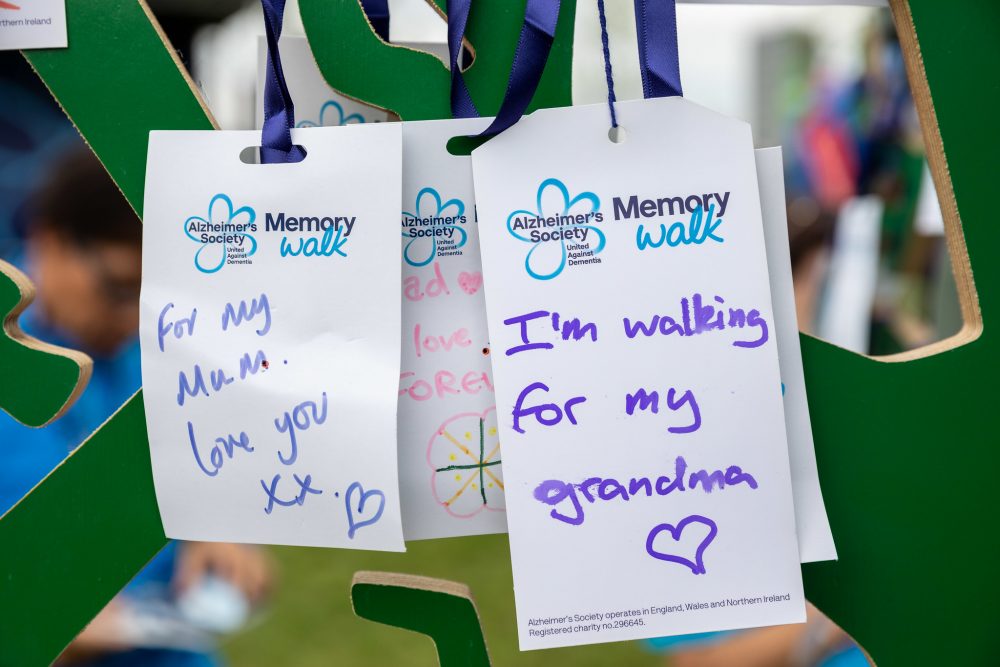 With 2,000 taking part in our local event, one of the largest in the country, the walkers set off in stages one hour apart. Barrie said, "Every stage had Zumba exercise before starting. I needed a sit down after – it was more of a knock out rather than a warm up! Only joking."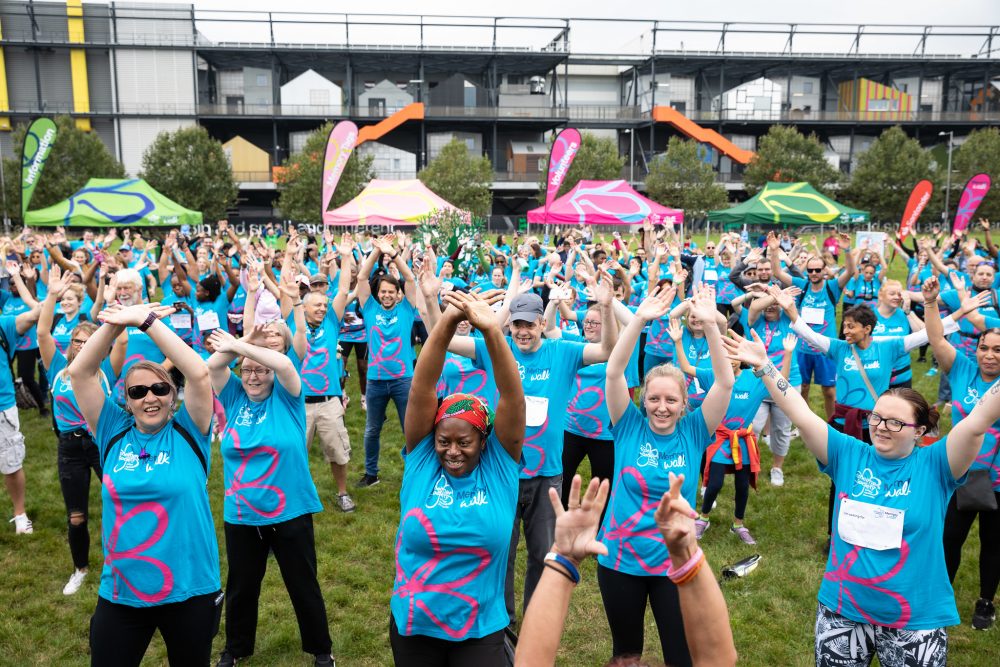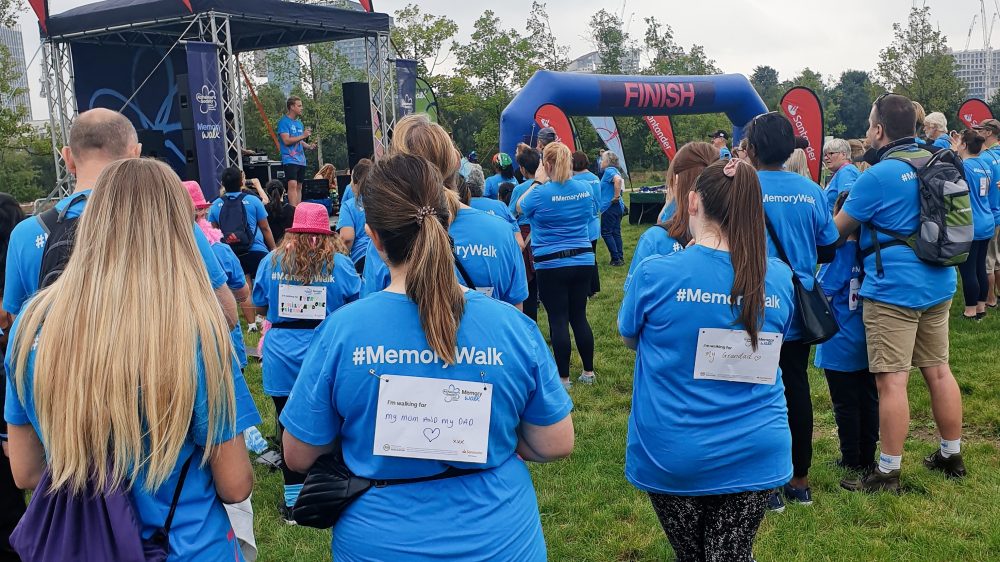 This years Memory Walk has raised over £2 million for the Alzheimer's Society, more than double the event raised in 2020. They are campaigning to fund research, to find a cure, and support people living with dementia today. They say: "Dementia is the UK's biggest killer. Someone develops it every three minutes and there's currently no cure."
Barrie said, "It was very heartwarming for me to be helping raise money for such an essential cause, and to be among so many like-minded people."
You can donate to Barrie's fundraising page for the Alzheimer's Society here.